Published 10-02-03
Submitted by Science Applications International Corporation (SAIC)
MCLEAN, VA - Science Applications International Corporation (SAIC) today announced that it has received the U.S. Department of Commerce's prestigious Distinguished Supplier Diversity Award. SAIC received the award last night during the 21st Annual National Minority Enterprise Development (MED) Week conference held in Washington, D.C. This award is presented annually to recognize outstanding performances and programs that have significantly advanced the growth and development of minority business enterprises.
The award was presented by Ronald N. Langston, national director of the U.S. Department of Commerce's Minority Business Development Agency. Receiving the award on behalf of SAIC was Janine Tucker, operations manager in SAIC's Information Technology Solutions Group.
"This award was made possible by the commitment and policies of our CEO Dr. J. Robert Beyster, and the various business leaders at SAIC who view minority business development as good business," said Tucker. "The success of our minority business teammates contributes to our overall corporate success."
This year's MED Week conference was co-sponsored by the U.S. Department of Commerce's Minority Business Development Agency, in collaboration with the U.S. Small Business Administration's Office of Government Contracting and Business Development. The theme of this year's conference was "Strategies for Growth in the American Economy, Part III: Pursuing the Global Economy." The conference highlighted the importance of minority business growth as an essential factor in maintaining America's productivity and economic strength.
SAIC is the nation's largest employee-owned research and engineering company, providing information technology, systems integration and eSolutions to commercial and government customers. SAIC engineers and scientists work to solve complex technical problems in national and homeland security, energy, the environment, space, telecommunications, health care, transportation and logistics. With annual revenues of $5.9 billion, SAIC and its subsidiaries, including Telcordia Technologies, have more than 40,000 employees at offices in more than 150 cities worldwide. More information about SAIC can be found at www.saic.com.
Statements in this announcement other than historical data and information constitute forward-looking statements that involve risks and uncertainties. A number of factors could cause our actual results, performance, achievements or industry results to be very different from the results, performance or achievements expressed or implied by such forward-looking statements. Some of these factors include, but are not limited to, the risk factors set forth in the Company's Annual Report on Form 10-K for the period ended January 31, 2003, and such other filings that the Company makes with the SEC from time to time. Due to such uncertainties and risks, readers are cautioned not to place undue reliance on such forward-looking statements, which speak only as of the date hereof.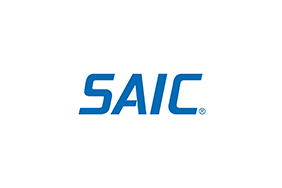 Science Applications International Corporation (SAIC)
Science Applications International Corporation (SAIC)
Science Applications International Corp. (SAIC) is a premier Fortune 500® technology integrator solving our nation's most complex modernization and readiness challenges across the defense, space, civilian, and intelligence markets. Our robust portfolio of offerings includes high-end solutions in systems engineering and integration; enterprise IT, including cloud services, cyber, and software; advanced analytics and simulation; and training.
With an intimate understanding of our customers' challenges and deep expertise in existing and emerging technologies, we integrate the best components from our own portfolio and our partner ecosystem to rapidly deliver innovative, effective, and efficient solutions.
More from Science Applications International Corporation (SAIC)