Published 04-12-06
Submitted by Disney Corporate Citizenship
WASHINGTON, DC- Dedicated to brightening the lives of children around the globe when they need it most, The Walt Disney Company Foundation made a $1 million donation to UNICEF last night at the Gala Dinner of the 6th Annual Global Travel & Tourism Summit in Washington, DC, held by the World Travel & Tourism Council.
In the spirit of coming together with children from around the world, Disney's donation to UNICEF came just prior to the entertainment portion of the Gala Dinner, when legendary stage and screen star Julie Andrews joined the World Children's Choir, made up of children from backgrounds spanning the globe, in a rousing ensemble of "It's a Small World."
"On behalf of The Walt Disney Company Foundation, I am delighted to present UNICEF with this donation of $1 million to help it make the world a better place for children," said Walt Disney Parks and Resorts Chairman Jay Rasulo, who hosted the gala celebration. "Bringing smiles to children is what Disney is known for, and working with UNICEF to help achieve this goal is something we are very proud to do."
The donation will help UNICEF continue its progress behind five key priorities for the world's children: child protection, immunization, early childhood support, fighting HIV/AIDS and girls' education.
"Disney's donation to UNICEF will help us continue our legacy of coming to the aid of children when it's needed most," said Anne-Marie Grey, chief of the Private Sector Division for UNICEF. "On behalf of UNICEF, I want to thank the company for its dedication to children and for this generous gift."
In another of the evening's memorable moments, Rasulo presented UNICEF with a doll designed for the "it's a small world" attraction. Now in its 40th year, "it's a small world" continues to enchant Guests from all over the world. The attraction is found in four of five of Disney's destinations around the world: Disneyland Resort, Walt Disney World Resort, Disneyland Paris and Tokyo Disneyland.
"Disney's relationship with UNICEF spans back to the early 1960s when, together with UNICEF, Walt Disney created the "it's a small world" attraction for the World's Fair in New York," said Rasulo. "Our commitment to helping children around the globe is just as strong today as it was then - and we are proud to continue to support UNICEF's global efforts."
The beloved "it's a small world" attraction actually resulted from the partnership between UNICEF and Walt Disney, who agreed to have his Imagineers design the UNICEF Pavilion for the 1964-1965 New York World's Fair. After the New York World's Fair closed, "it's a small world" moved to Disneyland in California, and the attraction has been entertaining guests there since 1966.
The Walt Disney Company Foundation's donation to UNICEF comes during the organization's 60th anniversary celebration. Those in attendance at the gala dinner included CEOs and chairmen of the world's foremost travel and tourism businesses, Cabinet Ministers, senior government officials and influential journalists from around the globe. It is the only body representing the private sector in all parts of the travel & tourism industry worldwide.
In addition to The Walt Disney Company Foundation's charitable efforts, Disney Worldwide Outreach brightens the lives of children and families through key partnerships with charitable organizations, including the Make-A-Wish Foundation®, First Book, Toys for Tots, Starlight Starbright and Boys & Girls Clubs of America, to name a few. In 2005, Disney contributed more than $190 million in cash, in-kind support and public service airtime globally, while Disney VoluntEARS contributed more than 442,000 hours to outreach projects around the world.
About UNICEF
For 60 years UNICEF has been the world's leader for children, working on the ground in 155 countries and territories to help children survive and thrive, from early childhood through adolescence. The world's largest provider of vaccines for developing countries, UNICEF supports child health and nutrition, good water and sanitation, quality basic education for all boys and girls, and the protection of children from violence, exploitation, and AIDS. UNICEF is funded entirely by the voluntary contributions of individuals, businesses, foundations and governments.
About The Walt Disney Company Foundation
The Walt Disney Company Foundation was established in 1951 by Walt and Roy O. Disney to serve The Walt Disney Company's philanthropic needs and interests and does so today along with Disney Worldwide Outreach, part of The Walt Disney Company. The Walt Disney Company's outreach initiatives are dedicated to making the wishes of families and children a reality through public service initiatives, community outreach and volunteerism in the areas of compassion, learning, the arts and the environment. To learn more about The Walt Disney Company Foundation and Disney's outreach programs, visit www.DisneyHand.com.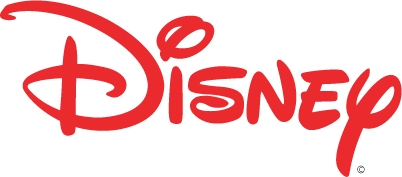 Disney Corporate Citizenship
Disney Corporate Citizenship
The Walt Disney Company, together with its subsidiaries and affiliates, is a leading diversified international family entertainment and media enterprise with five business segments: media networks, parks and resorts, studio entertainment, consumer products and interactive media.
More from Disney Corporate Citizenship