Published 12-24-02
Submitted by Disney Corporate Citizenship
LAKE BUENA VISTA, FL, - The Disney Wildlife Conservation Fund (DWCF) contributed more than $750,000 this year to help fund the global work of scientists whose work focuses on protecting wildlife and wild places. The nearly 50 projects funded involve protecting and studying endangered species and their habitats in more than 25 countries. In addition, most programs include educational or community components to ensure long-term conservation success.
DWCF was established in 1995 to support research globally, and in 1998 the program expanded to include contributions made by guests at Disney's Animal Kingdom. Since its inception, DWCF has contributed nearly $5 million to 200 projects stretching from the Florida Keys to Kenya. Conservation-minded guests now support DWCF at Disney's Animal Kingdom Lodge, the Living Seas aquarium at Epcot, Disney's Vero Beach Resort and most recently, the Disney Cruise Line and Disney's Hilton Head Resort. One hundred percent of each guest's contribution goes toward non-profit organizations that have made a commitment to conservation. All administrative and overhead costs are paid by Walt Disney World Co.
The projects that will benefit from DWCF awards include a diverse array of work. For example, DWCF is helping to fund aquaculture research on the Queen Conch at Harbor Branch Oceanographic Institution in Florida. Scientists hope to rear and restock the dwindling conch population in the Keys. In the Bahamas, Disney joined the National Fish and Wildlife Foundation to match funds for the Perry Institute for Marine Science Caribbean Marine Research Center. The monies will help create Marine Protected Areas (MPAs). This complicated process is a combination of technical assistance to Bahamian organizations to enhance marine fisheries, involving the communities in workshops, and conducting research to build grassroots support in Exuma, Andros Island, Bimini Island and Eleuthera Island.
And, for the fourth year, DWCF is supporting Operation Migration, the talented team that leads juvenile Whooping Cranes with ultra-light aircraft on a 1,225-mile migration path from Wisconsin to Florida (Chassahowitzka National Wildlife Refuge near Tampa). The hope is that the cranes return north in the spring, migrating on their own in the future. The process was first piloted successfully with Sandhill Cranes.
On the other side of the world, staff members for the Dian Fossey Gorilla Fund are working in the Tayna Gorilla Reserve and both Virunga and Volcanoes National Parks to identify parasitic health issues between gorillas and people. DWCF is paying for medical supplies and health managers to provide training and when needed, treatment, as well as education for people living alongside great apes in Rwanda and the Democratic Republic of Congo.
In addition to the annual awards, a Disney WCF Rapid Response Program provides immediate awards of up to $5,000 to address wildlife crises throughout the year. Most recently supplies were purchased to assist with the medical triage and shipment of thousands of confiscated endangered turtles destined for an Asian meat market.
A complete list of conservation programs supported by the Disney Wildlife
Conservation Fund can be accessed by visiting
http://disney.go.com/disneyhand/environmentality .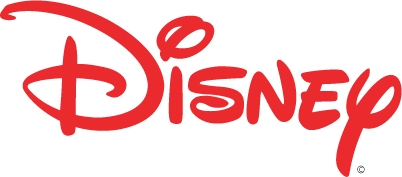 Disney Corporate Citizenship
Disney Corporate Citizenship
The Walt Disney Company, together with its subsidiaries and affiliates, is a leading diversified international family entertainment and media enterprise with five business segments: media networks, parks and resorts, studio entertainment, consumer products and interactive media.
More from Disney Corporate Citizenship