Published 11-28-07
Submitted by GLOBE Series
Vancouver B.C. "" November 28, 2007 - The GLOBE Foundation is pleased to announce the participation of HRH Prince Philippe of Belgium in GLOBE 2008, the 10th biennial event in its renowned GLOBE series, to be held March 12 "" 14 in Vancouver, British Columbia, Canada. HRH Prince Philippe, first in line for the throne of Belgium and honourary chairman of the country's Foreign Trade Agency, will lead a delegation of prominent Belgian businesses and participate in the event's opening plenary session along with the head of the United National Environmental Program (UNEP) Achim Steiner and the Hon. Gordon Campbell, Premier of British Columbia. Belgium will also have a prominent position in the GLOBE Trade Fair with a pavilion representing some of the top environmental technologies the country has to offer.
The GLOBE Series is one of North America's top events on the business of the environment and is expected to host more than 10,000 people (including 2,000 conference delegates, 400 exhibitors, and 200 speakers) and dozens of international delegations from around the world. The event will focus on three main themes: Corporate Sustainability, Energy & Climate Change, and Building Better Cities.
About HRH Prince Philippe of Belgium
First child of Their Majesties King Albert II and Queen Paola, HRH Prince Philippe is also first in line to the throne of the Kingdom of Belgium and, as such, he holds the title of Duke of Brabant. In 1999 the Prince married Miss Mathilde d'Udekem d'Acoz. The Couple has three children at present. The Prince graduated from the Belgian Royal Military Academy and completed his academic training at Trinity College in Oxford (UK) and at Stanford University (USA) where he took a "Master of Arts Degree" in political science (1985). He holds the rank of Major General in the Belgian Armed Forces. In 1993, Prince Philippe succeeded his father as Honourary Chairman of the Belgian Foreign Trade Agency leading nearly 50 international economic missions abroad with the most recent to South Africa, Russia, Canada (Ontario, Québec), Bulgaria/Romania in 2006 as well as to China and Qatar/Bahrain in 2007. In 1997, the Prince was appointed Honourary Chairman of the Belgian Federal Council for Sustainable Development. He holds the same title with the Belgian Investment Company for Developing Countries, the European Chapter of the Club of Rome and the International Polar Foundation, which is currently in the process of setting up a scientific base in Antarctica named after the Prince's daughter Elisabeth, as a way to understand key environmental and climate mechanisms. Prince Philippe spends his rare leisure moments at home with his family and also likes to read, especially on subjects related to the problems and challenges confronting men and women in today's society. He regularly practises sports and is keen to maintain a healthy physical condition.
GLOBE
GLOBE 2008 is produced by the GLOBE Foundation, an international consultancy in the business of the environment. GLOBE's expertise lies in project management, event development, and management and consulting in the fields of environment and energy, urban development, and corporate responsibility. The GLOBE Foundation is North America's longest operating producer of environmental events, having produced the GLOBE series since 1993. All delegates who register prior to December 14, 2007 for this exciting event will receive $500 off of their full delegate package.
For further information, visit www.globe2008.ca.
Introducing Auto Futuretech @ GLOBE 2008
Auto FutureTech is a first of a kind event bringing together an elite global gathering of representatives of the automotive and fuel sector's major stakeholders: OEMs, suppliers, financiers, oil and gas producers, electric utilities, labour unions, maintenance providers, insurance/reinsurance, agribusiness, civil society groups, and policy makers. Together parties will explore the key issues, challenges and opportunities confronting the global automotive industry over the coming decade. Auto FutureTech conference and trade fair will be held in conjunction with GLOBE 2008, March 12 "" 14 in Vancouver. http://www.AutoFutureTech.com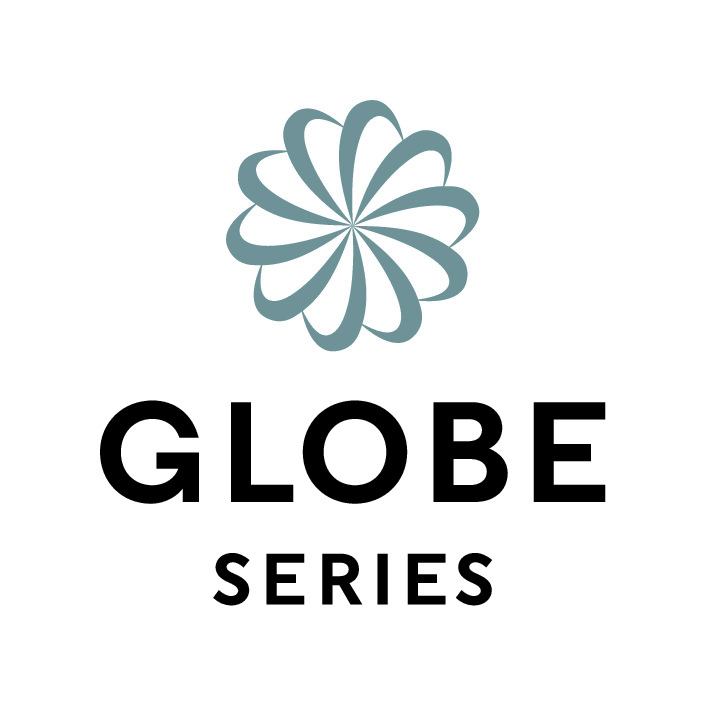 GLOBE Series
GLOBE Series
For the past 25 years, GLOBE Series has served as the nexus for global networking and leadership on the business of the environment. We're about 'Business Innovation for the Planet' and thinking outside the box. GLOBE Series helps thousands of leaders devise winning strategies to spearhead their sectors while conserving resources, igniting innovation, and fueling ideas to help increase resiliency and reduce risk. GLOBE Series is proud to produce two biennial award-winning events: GLOBE Forum and GLOBE Capital.
GLOBE Forum offers an exciting vibe and international flair where innovators come to launch new products and partnerships. Held every two years in Vancouver, Canada, GLOBE Forum draws the best and brightest of the international sustainable business community from nearly 60 countries.
Watch the video to learn more about the GLOBE Forum event.
Join us at GLOBE Forum 2018, March 14 - 16, 2018.
GLOBE Capital is where leaders discuss how to mobilize and accelerate the capital necessary to transform our economy. Goals of this conference are to attract both innovation and new pools of capital to fund advanced, low-carbon infrastructure while mitigating investment risk and enhancing returns.
Watch the video to learn more about the GLOBE Capital event.
Join us at GLOBE Capital, Spring 2019
More from GLOBE Series