Published 11-28-07
Submitted by GLOBE Series
Vancouver B.C - November 27, 2007 - The GLOBE Foundation is pleased to announce that it has formed a partnership with BusinessWeek Special Ad Sections to present a special advertising section titled "Innovation Nation: Leaders of the Green Business World" in conjunction with GLOBE 2008 being held March 12 - 14, 2008 in Vancouver, British Columbia, Canada.
BusinessWeek will publish the special section - Innovation Nation: Leaders of the Green Business World -- in its February 4, 2008 Global Edition (which hits newsstands January 25, 2008). The section will reach 4.9 million BusinessWeek readers worldwide (source: Fall 2007 MRI), and also be distributed to more than 2,000 participants at GLOBE 2008. The GLOBE Foundation is working with BusinessWeek Special Ad Sections to develop content for this section, which will explore the strategies, products, and initiatives green business leaders are implementing to address the triple bottom line.
Exposure includes visibility on http://www.businessweek.com/adsections with direct links to companies' websites. Space in this special section is likely to be reserved quickly. Reserve space today by contacting Lisa Wood (732) 701-1051, lisawood@fvg.com). The deadline for space reservation is December 17, 2007.
About GLOBE: GLOBE 2008 is produced by the GLOBE Foundation, an international consultancy in the business of the environment. GLOBE is North America's longest operating producer of environmental business events, having produced the GLOBE series since 1993. GLOBE 2008 is expected to host over 10,000 people (including 2,000 conference delegates, 400 exhibitors, 200 speakers) in Vancouver, British Columbia from March 12 "" 14, 2008 centering around four main themes; Corporate Sustainability, Energy & Climate Change, Finance & Sustainability, and Building Better Cities. For more information please visit www.globe2008.ca.
BusinessWeek Special Ad Sections: The Special Ad Sections group at BusinessWeekspecializes in integrating the marketing objectives of its partner companies with the information needs of the BusinessWeek audience through the delivery of custom editorial content "" via print, online and other media. Visit www.BusinessWeek.com/adsections. For more information, please contact Helen Distefano, Director, Custom Content Partnerships at (703) 793-3644. Published by The McGraw-Hill Companies, BusinessWeek is the market leader, providing unparalleled insight and analysis to a worldwide audience of 4.9 million readers each week in 140 countries. Visit www.BusinessWeek.com.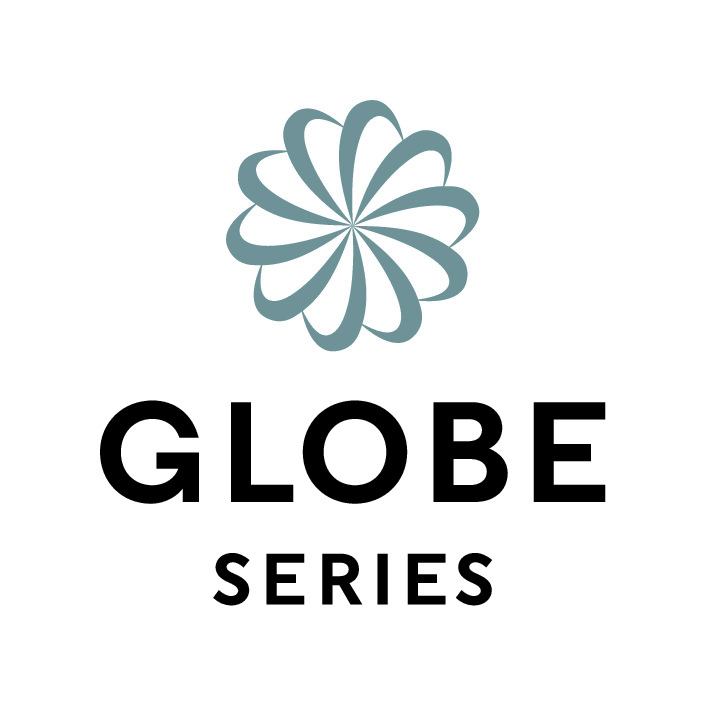 GLOBE Series
GLOBE Series
For the past 25 years, GLOBE Series has served as the nexus for global networking and leadership on the business of the environment. We're about 'Business Innovation for the Planet' and thinking outside the box. GLOBE Series helps thousands of leaders devise winning strategies to spearhead their sectors while conserving resources, igniting innovation, and fueling ideas to help increase resiliency and reduce risk. GLOBE Series is proud to produce two biennial award-winning events: GLOBE Forum and GLOBE Capital.
GLOBE Forum offers an exciting vibe and international flair where innovators come to launch new products and partnerships. Held every two years in Vancouver, Canada, GLOBE Forum draws the best and brightest of the international sustainable business community from nearly 60 countries.
Watch the video to learn more about the GLOBE Forum event.
Join us at GLOBE Forum 2018, March 14 - 16, 2018.
GLOBE Capital is where leaders discuss how to mobilize and accelerate the capital necessary to transform our economy. Goals of this conference are to attract both innovation and new pools of capital to fund advanced, low-carbon infrastructure while mitigating investment risk and enhancing returns.
Watch the video to learn more about the GLOBE Capital event.
Join us at GLOBE Capital, Spring 2019
More from GLOBE Series