Published 11-21-07
Submitted by GLOBE Series
VANCOUVER, B.C. "" November 20, 2007 - Entries are now being accepted for the seventh annual GLOBE Awards, Canada's highest profile national acclaim for environmental excellence. The awards identify and showcase companies that have leveraged their commitment to environmental leadership into a competitive advantage. The winners lead the pack with sustainable business strategies, progressive technologies, and services. The awards will be presented at the closing gala of the GLOBE 2008 Conference and Trade fair, in Vancouver, British Columbia, on Friday March 14, 2008.
The list of previous winners of the GLOBE Awards includes some of the most celebrated companies in the Canadian environmental business community. Past winners include Teknion Corporation, Interface Flooring Systems (Canada), Inc., Suncor Energy Inc., Earthcycle Packaging Ltd., Ivey International, Mercer Investment Consulting, the Greater Vancouver Transportation Authority, and The Canadian War Museum.
Businesses with a track record of environmental innovation are encouraged to enter the GLOBE Awards for Environmental Excellence in one of five categories:
The Corporate Award for Environmental Excellence. This award will be presented to a Canadian corporation with a proven record of environmental stewardship that has materially contributed to economic competitiveness through a commitment to environmental excellence that is integrated with a corporate-wide approach to sustainability
The Award for Technology Innovation and Application. This award will be presented to a company or group of companies that have demonstrated outstanding technical ingenuity in the development and/or application of an innovative technology or process with a significant environmental application and/or benefit.
The Industry Award for Export Performance. This award will be presented to an environmental or clean energy, technology or service company that has demonstrated drive, talent and innovative spirit in successfully carving out a place in the global environmental marketplace.
The Award for Sustainable Investment & Banking. This award will be presented to a North American or global fund manager; commercial, investment and private bank; financial/investment broker; asset management company; venture capital firm; or investment advisor who has developed new portfolios, debt or investment structures & instruments, analytical tools and/or targeted funds for Canadian environmental technology, infrastructure, retail or industrial, or clean energy markets.
The Award for Excellence in Urban Sustainability. This award will be presented to a local government, private sector company or consortium which has developed and applied outstanding urban sustainability principles.
Submissions for the seventh annual GLOBE Awards will be judged on both their business expertise and environmental ingenuity by a panel of professionals well known in the Canadian corporate community. Judges in 2007 included Dan Gagnier, International Institute for Sustainable Development; Johanne Gelinas, Samson Bélair / Deloitte & Touche; Toby A.A. Heaps, Corporate Knights; and Bob Page, TransAlta Professor of Environmental Management & Sustainability University of Calgary. Visit the GLOBE Awards website at www.theglobeawards.ca. The deadline for submission is February 1, 2008.
In addition, ECO Canada in partnership with the GLOBE Awards will present their 2008 Environmental Employer of the Year Awards at the GLOBE Awards Gala Dinner. To apply for the Small- to Medium-Sized Company Category or for the Large Company Category, please visit www.eco.ca, log in as an Employer and click on "Awards".
About GLOBE 2008
GLOBE 2008 is expected to host over 10,000 people (including 2,000 conference delegates, 400 exhibitors, 200 speakers) and dozens of international delegations from across the planet. GLOBE 2008 will be held in Vancouver, British Columbia from March 12 to 14, 2008 centering around four main themes; Corporate Sustainability, Energy & Climate Change, Finance & Sustainability, and Building Better Cities. Over 50 speakers have already been secured for the 10th event in the renowned GLOBE series, including some of the world's most prestigious business, government, and social leaders. Roberto Dobles, Minister of the Environment & Energy of Costa Rica (San Jose, Costa Rica), Silla Maizey Head of Corporate Social Responsibility for British Airways (Harmondsworth UK), Olivia Hartridge, Vice President Morgan Stanley (London, UK) and Rajendra Pachauri, Chairman of the Intergovernmental Panel on Climate Change (Geneva, Switzerland) will all interact with delegates through engaging conference sessions.
GLOBE 2008 is produced by the GLOBE Foundation, an international consultancy in the business of the environment. GLOBE's expertise lies in project management, event development, and management and consulting in the fields of environment and energy, urban development, and corporate responsibility. GLOBE is North America's longest operating producer of environmental business events, having produced the GLOBE series since 1993.
For further information, and to download the preliminary conference program visit www.globe2008.ca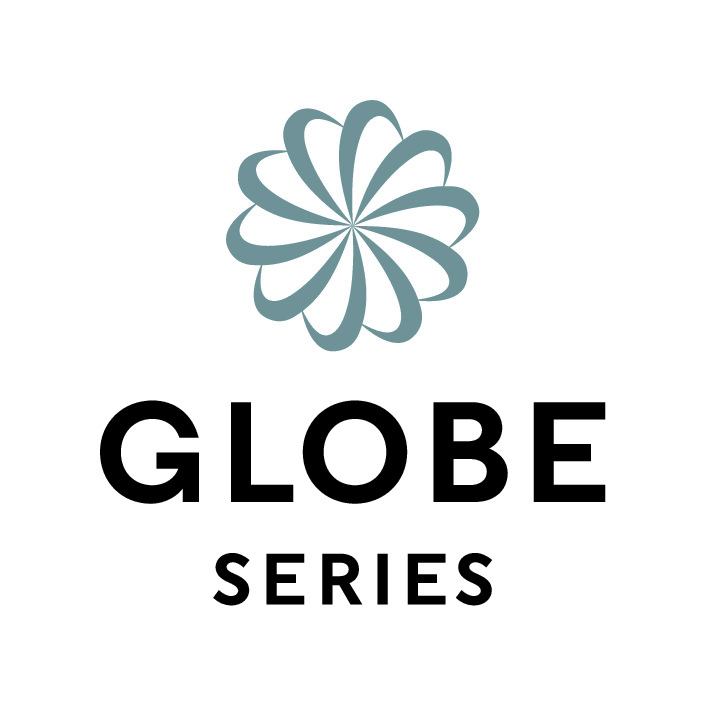 GLOBE Series
GLOBE Series
For the past 25 years, GLOBE Series has served as the nexus for global networking and leadership on the business of the environment. We're about 'Business Innovation for the Planet' and thinking outside the box. GLOBE Series helps thousands of leaders devise winning strategies to spearhead their sectors while conserving resources, igniting innovation, and fueling ideas to help increase resiliency and reduce risk. GLOBE Series is proud to produce two biennial award-winning events: GLOBE Forum and GLOBE Capital.
GLOBE Forum offers an exciting vibe and international flair where innovators come to launch new products and partnerships. Held every two years in Vancouver, Canada, GLOBE Forum draws the best and brightest of the international sustainable business community from nearly 60 countries.
Watch the video to learn more about the GLOBE Forum event.
Join us at GLOBE Forum 2018, March 14 - 16, 2018.
GLOBE Capital is where leaders discuss how to mobilize and accelerate the capital necessary to transform our economy. Goals of this conference are to attract both innovation and new pools of capital to fund advanced, low-carbon infrastructure while mitigating investment risk and enhancing returns.
Watch the video to learn more about the GLOBE Capital event.
Join us at GLOBE Capital, Spring 2019
More from GLOBE Series