Published 10-09-07
Submitted by GLOBE Series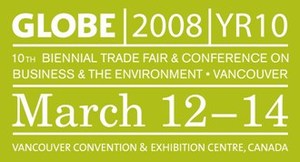 VANCOUVER, B.C. - October 9, 2007 - The GLOBE Foundation, producers of North America's preeminent event on the business of the environment, is preparing for the 10th event in its renowned GLOBE series, which is expected to host over 10,000 people (including 2,000 conference delegates, 400 exhibitors, 200 speakers) and dozens of international delegations from across the planet. GLOBE 2008 will be held in Vancouver, British Columbia from March 12 to 14, 2008 centering around three main themes; Corporate Sustainability, Energy & Climate Change, and Building Better Cities.
This is one of the largest and most important international gatherings of environmental business leaders and corporate environmental managers, and offers unparalleled access to international environmental intelligence with opportunities to meet senior level executives from around the world.
Confirmed Speakers for GLOBE 2008 include:
Gordon Campbell, Premier, Government of British Columbia, Canada
Milton Catelin, CEO, World Coal Institute, United Kingdom
Rajendra Pachauri, Chairman, Intergovernmental Panel on Climate Change, Switzerland
Achim Steiner, Executive Director, United Nations Environmental Program, Kenya

The GLOBE 2008 Trade Fair will feature the world's most innovative companies showcasing their innovations and capacity; and allow visitors to learn more about the most cutting-edge advances in environmental technology. The event will allow participants to learn from one another about future prospects in the multi-billion dollar environmental market. Over 75% of exhibit space already spoken for, including large showcases hosted by the provinces of BC, Alberta and Ontario; Austria; Belgium; France; Holland; Korea; the UK; and the USA.

GLOBE 2008 is produced by the GLOBE Foundation, an international consultancy in the business of the environment. GLOBE's expertise lies in project management, event development, and management and consulting in the fields of environment and energy, urban development, and corporate responsibility. GLOBE is North America's longest operating producer of environmental events, having produced the GLOBE series since 1993.

For further information, visit www.globe2008.ca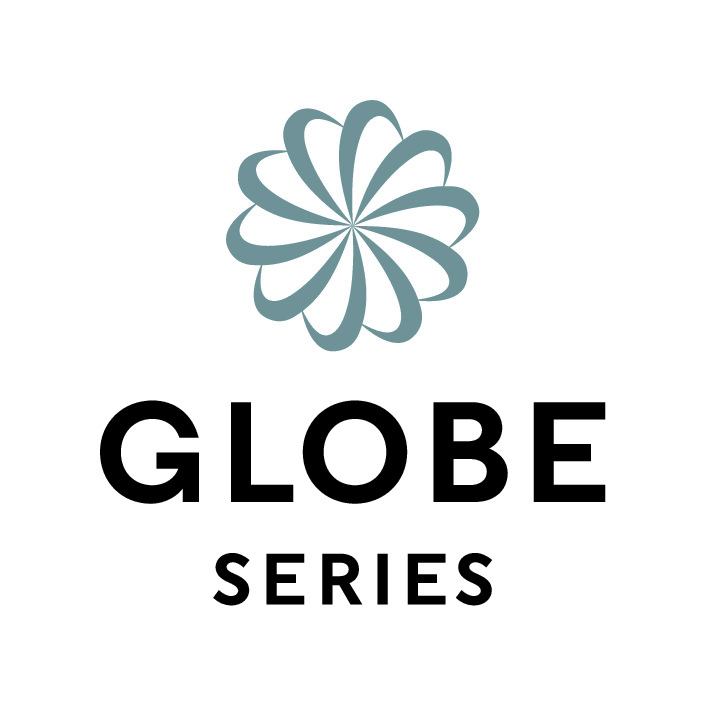 GLOBE Series
GLOBE Series
For the past 25 years, GLOBE Series has served as the nexus for global networking and leadership on the business of the environment. We're about 'Business Innovation for the Planet' and thinking outside the box. GLOBE Series helps thousands of leaders devise winning strategies to spearhead their sectors while conserving resources, igniting innovation, and fueling ideas to help increase resiliency and reduce risk. GLOBE Series is proud to produce two biennial award-winning events: GLOBE Forum and GLOBE Capital.
GLOBE Forum offers an exciting vibe and international flair where innovators come to launch new products and partnerships. Held every two years in Vancouver, Canada, GLOBE Forum draws the best and brightest of the international sustainable business community from nearly 60 countries.
Watch the video to learn more about the GLOBE Forum event.
Join us at GLOBE Forum 2018, March 14 - 16, 2018.
GLOBE Capital is where leaders discuss how to mobilize and accelerate the capital necessary to transform our economy. Goals of this conference are to attract both innovation and new pools of capital to fund advanced, low-carbon infrastructure while mitigating investment risk and enhancing returns.
Watch the video to learn more about the GLOBE Capital event.
Join us at GLOBE Capital, Spring 2019
More from GLOBE Series