Published 01-28-04
Submitted by GLOBE Series
Vancouver B.C - This March, over 1800 of the world's leading experts on the business of the environment will gather at the Vancouver Convention & Exhibition Centre for GLOBE 2004. This is the 8th event in the GLOBE Series, which is now one of the largest and most important international gatherings of environmental business leaders and corporate environmental managers. The GLOBE Series of trade fairs and conferences has become one of Canada's most important contributors in shaping a new ethic in corporate environmental policy.
Over the past 15 years, the Series has also generated over $2 billion in new environmental business and added over $140 million of direct economic benefit to the Vancouver economy. Who says you can¹t do well by doing good?
Since its inception in 1990, the GLOBE Series has helped to change corporate attitudes regarding environmental protection and sustainable development. Over this period the corporate mindset has evolved from reluctant acceptance of environmental stewardship obligations and the adoption of more sustainable business practices to one where businesses now embrace these practices and are profiting from doing so.
Vancouver will again host some of the world¹s the most powerful business executives from North America, Europe and Asia who will interact with key government leaders concerned with environmental regulation and policy making. Their task will not be an easy one, as was noted last month when Prime Minister Paul Martin was in Vancouver attending an Environmental Technologies Forum.
"No matter what the fate of the Kyoto accord on climate change, Canada must do more to protect the world's environment", said Mr. Martin adding that his government is going to put "an enormous amount of emphasis" on green industry because it's good for the planet - and for Canadian business. Mr. Martin's top advisor on the environment, Maurice Strong, will chair the opening plenary at GLOBE 2004.
GLOBE 2004 promises to deliver cutting edge answers to some very difficult questions about environmental management and how companies can profit from the inevitable consequences of climate change and rising energy costs. The Conference centres around three major themes: Corporate Sustainability, Energy & Climate Change, and The Business of Building Better Cities. This latter theme is new to the GLOBE Series, but already its is shaping up as one of the most sought after forums to address the problems and opportunities associated with creating more sustainable cities.
The GLOBE conference is not only an international crossroads and marketplace for developing the business of the environment, it also is Canada¹s most important showcase for demonstrating our innovative environmental technologies and our leading edge capabilities in environmental expertise and management. British Columbia in particular is a hot bed of talent in terms of alternate energy systems, sustainable city planning and management, and green building technologies.
GLOBE 2004 will be held at the Vancouver Convention & Exhibition Centre March 31 to April 2, 2004. For further information www.globe2004.com.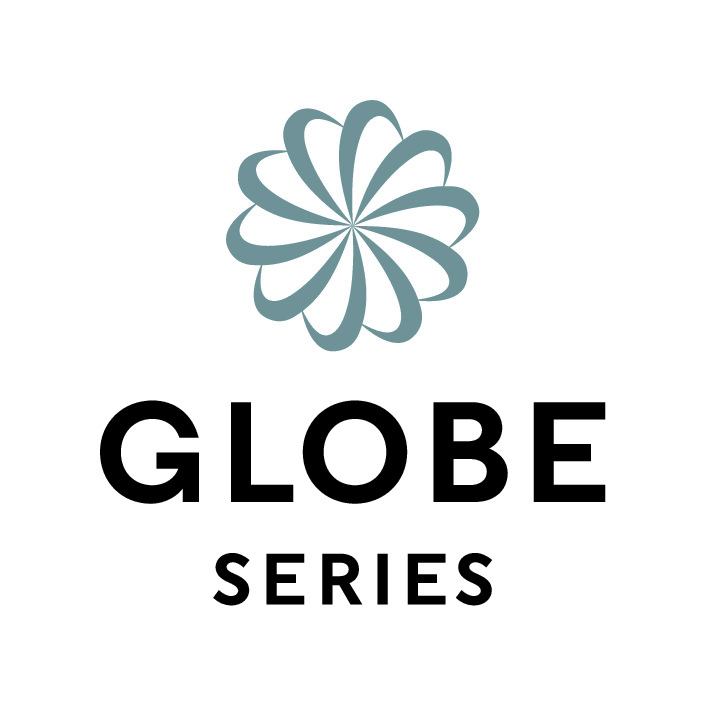 GLOBE Series
GLOBE Series
For the past 25 years, GLOBE Series has served as the nexus for global networking and leadership on the business of the environment. We're about 'Business Innovation for the Planet' and thinking outside the box. GLOBE Series helps thousands of leaders devise winning strategies to spearhead their sectors while conserving resources, igniting innovation, and fueling ideas to help increase resiliency and reduce risk. GLOBE Series is proud to produce two biennial award-winning events: GLOBE Forum and GLOBE Capital.
GLOBE Forum offers an exciting vibe and international flair where innovators come to launch new products and partnerships. Held every two years in Vancouver, Canada, GLOBE Forum draws the best and brightest of the international sustainable business community from nearly 60 countries.
Watch the video to learn more about the GLOBE Forum event.
Join us at GLOBE Forum 2018, March 14 - 16, 2018.
GLOBE Capital is where leaders discuss how to mobilize and accelerate the capital necessary to transform our economy. Goals of this conference are to attract both innovation and new pools of capital to fund advanced, low-carbon infrastructure while mitigating investment risk and enhancing returns.
Watch the video to learn more about the GLOBE Capital event.
Join us at GLOBE Capital, Spring 2019
More from GLOBE Series