Published 10-24-07
Submitted by Sea Change Radio
AMHERST, MA - October 24, 2007 - If you think corporations have the power to steer us toward sustainability or drive us into the proverbial ditch, then Corporate Watchdog Radio is required listening! Now, two years after launching, CWR is significantly raising its profile by podcasting through CSRwire.com's expanded suite of Web media services. And earlier this year CWR's founders--sustainability journalist/professor Bill Baue and environmental attorney/filmmaker Sanford Lewis--beefed up the team by adding award-winning radio journalist Francesca Rheannon to the line-up.
Baue, Lewis, and Rheannon blend expertise in the sustainability field with a deep sense of curiosity to draw out the passions of their guests. And they have attracted an A-list of sustainability thought leaders, activists, and businesspeople: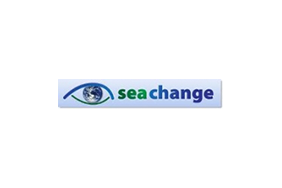 Sea Change Radio
Sea Change Radio
Sea Change Radio is a new radio show and podcast that makes connections on social, environmental, and economic transformations toward sustainability. The show features news analysis, commentaries, and interviews with sustainability experts such as Hunter Lovins, John Elkington, Hazel Henderson, Bill McKibben, Mindy Lubber, Paul Hawken, Frances Moore Lappé, Joel Makower, and others. Sea Change co-hosts Bill Baue and Francesca Rheannon produced the shows precursor, Corporate Watchdog Radio, which launched in 2005. Sea Change is nationally syndicated on over 20 stations, and streams from www.CChange.net, where you can also download the show or subscribe to our podcast or email list.
Sea Change Radio c/o WMUA 91.1 FM 105 Campus Center University of Massachusetts - Amherst Amherst, MA 01002
More from Sea Change Radio