Published 05-27-08
Submitted by Rebuilding Together, Inc.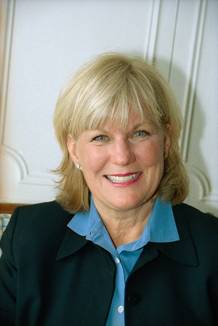 WASHINGTON, DC -- (MARKET WIRE) -- 05/27/08 -- Long-time Rebuilding Together supporter and champion Mary Herche of Seattle, WA will serve as Chairman of the Board of Directors for the national nonprofit Rebuilding Together. Herche has served on the Rebuilding Together National Board for 11 of the past 12 years and has held leadership roles with the Junior League of Seattle, Childhaven, Holy Names Academy and Gonzaga University.
"I am delighted to have the opportunity to work closely with Mary for the next two years. Her natural enthusiasm, energy and thoughtfulness are qualities that will have a positive impact on Rebuilding Together as we move forward with our exciting homeownership preservation agenda," stated Gary A. Officer, President and CEO of Rebuilding Together.
Herche worked to launch the Rebuilding Together Seattle affiliate in 1989 and served on the Board for Rebuilding Together Seattle until 1999, serving as President of the organization for five of those years. During that time Herche helped to launch more than seven other Rebuilding Together programs throughout the State of Washington.
Rebuilding Together works to preserve affordable homeownership through the work of more than 200 affiliates who provide free home repair and modification services to the elderly, veterans, disabled, and families in need. Herche will serve a two-year term.
About Rebuilding Together
Rebuilding Together is the nation's largest nonprofit organization working to preserve affordable homeownership and revitalize neighborhoods by providing rehabilitation services free of charge to those in need. Through the support of corporate sponsors, local businesses, and the hands-on work of a quarter-million volunteers, Rebuilding Together rehabs and repairs nearly 10,000 homes and nonprofit facilities annually. The market value of this work is nearly $100 million annually. In addition to its core home repair work, Rebuilding Together rehabs community centers and conducts home modification and repair programs that focus on elder home safety, energy efficiency, veterans housing, and disaster recovery and reconstruction. Rebuilding Together has nearly 225 affiliates and recently celebrated the rehabilitation of its 100,000th home. For details, see www.rebuildingtogether.org or call 1-800-REHAB-9.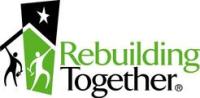 Rebuilding Together, Inc.
Rebuilding Together, Inc.
Rebuilding Together is the nation's largest non-profit organization whose mission is to preserve and revitalize houses and communities to assure that low-income homeowners, particularly those who are elderly and disabled, live in warmth, safety and independence. Through 2005 Rebuilding Together has rehabilitated over 96,120 houses, utilizing 2.5 million volunteers for a market value of $905 million.
More from Rebuilding Together, Inc.