Published 06-12-07
Submitted by KaBOOM!
WASHINGTON, DC.- June 12, 2007 ""Summer is here and with it comes trips to the local playground for a little frolic and fun. Sure, we all know that kids love to swing and slide and if you're lucky, your local playspace will accommodate these basic needs. But, what makes a great playground? What types of activities and equipment are going to stimulate your children so that they are getting most out of their playground experience?
"You will know it's a great place to play when your kids not only beg you to go, but beg you to stay longer," says Darell Hammond CEO of KaBOOM!, a non-profit organization that envisions a great place to play within walking distance of every child. "That's when you know you've hit the play jackpot!"
Here is a list of key elements that make a great playspace:
Motion
A playspace should encourage kids to run, jump, toss, throw, hop, slide, swing, climb and MOVE. Play equipment should have moving parts: swings, activity panels and balance activities with movable parts.
Incorporates Nature
A great playspace should incorporate the natural world around it. A lot of green space is key for activity and elements such as sand and water give kids a dynamic environment that allows them to use their manipulative skills.
Interesting to Look At
Your local playground should look, sound and feel interesting. Sound, color and texture excite the senses and ignite your child's imagination.
Overhead Events
This is a fancy term for anything that makes kids use their upper bodies. Monkey bars, monorails, chain ladders and a whole lot more are all play components that encourage upper body development.
Balance
Balance is an important skill for children to develop - and what's more, they usually have fun doing it! Playgrounds should have unusual balance elements, which test their participants balancing savvy.
Multigenerational
A great playspace should be appealing to the entire family. Everyone should want to go and use the facility. An ideal space has plenty of shade elements, picnic tables as well as benches.
Friendly Competition
Children will be stimulated by friendly competition with their peers. Playspaces should be rich with subtle opportunities for a competition -be it parallel climbing bars where children can see who climbs across the fastest - or a double slide are good additions. Also, look for additional areas for traditional games like basketball or tetherball.
Accessibility
Playspaces should be accessible to everyone. A great playspace will provide play at ground level; multi-sensory play opportunities (sight, sound, touch) and a safe surface for everyone.
Groundcover
Look for soft groundcover that can cushion a child's fall. Avoid equipment that stands on dirt, concrete, asphalt or artificial grass.
So, does your local playspace fit the bill? If not, log on to www.kaboom.org and locate the perfect place for you and your family with the Playspace Finder, an online tool that allows users to identify and rate parks across the country. If you already have a great playspace, take a picture and upload it so other folks can find it and join in the fun.
KaBOOM!
KaBOOM! is a national nonprofit organization that envisions a great place to play within walking distance of every child in America. Over the past decade, KaBOOM! has used its innovative community-build model to bring together business and community interests to construct more than 1,100 new playgrounds, skateparks, sports fields and ice rinks across North America. KaBOOM! also offers a variety of resources, including a web site and online community, regional and national trainings, grants and publications for communities that wish to plan a new playspace on their own. Headquartered in Washington, D.C., KaBOOM! also has offices in Chicago, Atlanta and San Mateo, CA. For more information, visit http://www.kaboom.org.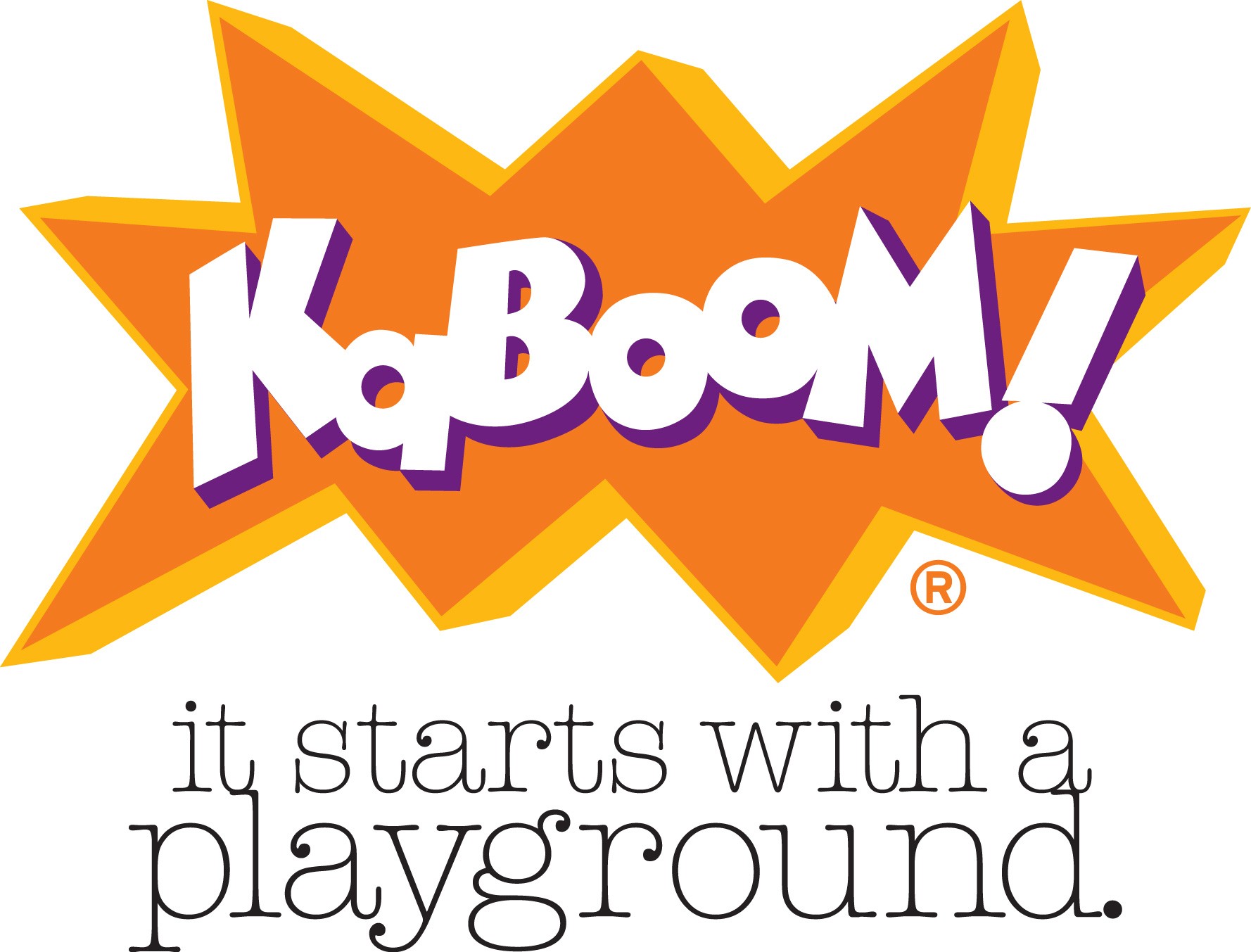 KaBOOM!
KaBOOM!
KaBOOM! is the national non-profit dedicated to the bold goal of ensuring that all children, particularly the 16 million American children living in poverty, get the active play they need to become healthy and successful adults. KaBOOM! has been a powerful champion for play since its founding in 1996, working with partners to build, improve, and open more than 15,000 playgrounds, engage more than 1,000,000 volunteers and serve more than 6,600,000 children. KaBOOM! creates and catalyzes great places to play; inspires, empowers and leads play advocates; and elevates the societal conversation about the importance of play in children's lives. For more information, visit kaboom.org/act.
More from KaBOOM!