Published 04-13-07
Submitted by Engage for Good
RYE, NY - April 13, 2007 - Charity-linked runs, walks and rides raise over a billion dollars a year, but until now executives responsible for marketing and managing these events have had to go it alone without a place to hear from the experts and compare notes with colleagues.
"For years, thousands of nonprofit professionals have been 'reinventing the wheel' to create their active fundraising events," said David Hessekiel, president of the Run Walk Ride Fundraising Council, a new division of Cause Marketing Forum, Inc.
All that will change on May 18 when the 1st annual Run Walk Ride Fundraising Conference is held at New York's Crown Plaza Times Square.
Expert speakers will address critical topics such as online fundraising; starting and expanding events in today's crowded environment; sponsor activation and maximizing participant yield. A special presentation will be given on lessons to be learned from the field's largest event, the American Cancer Society's Relay for Life which generated over $350 million in 2006.
Making news at the conference will be the release of the Council's "Run Walk Ride 30", the first ranking and study of America's largest active fundraising events.
Information and registration is available at www.runwalkride.com or by calling (914) 921-3914. Conference registration costs $695.
The Run Walk Ride Fundraising Conference is produced by Cause Marketing Forum, Inc. and will occur the day after the 5th annual Cause Marketing Forum conference, the world's largest gathering or business and nonprofit professionals dedicated to "doing well by doing good."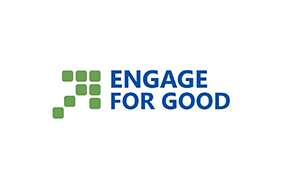 Engage for Good
Engage for Good
Engage for Good (formerly the Cause Marketing Forum) helps business and nonprofit executives succeed together by providing access to actionable information, valuable contacts and recognition for outstanding work through conferences, distance learning, online resources and customized services.
More from Engage for Good