Published 04-07-06
Submitted by Engage for Good
New York - Executives under pressure to act as good corporate citizens and deliver strong business results should head to New York on June 12 to attend "Cause Marketing 101 for Business."
This full-day workshop -- exclusively for business executives and their advisors - delves deeply into strategies for doing well by doing good. Among the critical topics covered:
Identifying the right nonprofit partners

Obtaining critical internal buy-in

Maximizing program impact

Measuring results

Instructor Scott Pansky, head of Allison & Partners PR's Los Angeles and San Diego, is a nationally-recognized expert in cause marketing. He has spent over a decade developing programs linking leading companies and causes including Microsoft, Travelodge Hotels, Inc., Southwest Airlines, The American Library Association, The Leukemia & Lymphoma Society and the Alzheimer's Association.

"Cause Marketing 101 for Business" is a lead-in workshop to the June 13 Cause Marketing Forum conference, the world's largest gathering of company and cause executives dedicated to building mutually-beneficial alliances. The workshop and conference will be held at The Marriott Marquis in New York City.

Complete registration information is available at www.causemarketingforum.com or by calling (914) 921-3914.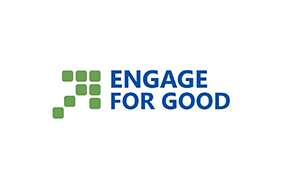 Engage for Good
Engage for Good
Engage for Good (formerly the Cause Marketing Forum) helps business and nonprofit executives succeed together by providing access to actionable information, valuable contacts and recognition for outstanding work through conferences, distance learning, online resources and customized services.
More from Engage for Good