Published 04-17-07
Submitted by Herbalife Nutrition
LOS ANGELES--(BUSINESS WIRE)--April 17, 2007--Children and their families will sit down to nutritious meals at the VanHarte charity restaurant in The Hague, Netherlands, with the support of the Herbalife Family Foundation's Casa Herbalife program.
The aim of the VanHarte charity restaurant is to help individuals experiencing social exclusion, by creating a place where they can eat healthy foods inexpensively, meet others in a similar situation and be reintegrated into society.
The organization primarily serves underprivileged children aged four - 12 years. Most of the charity restaurants are located in vocational training schools where teenage students can earn study points by helping out and learning to cook healthy meals which are then served to the children. This is then integrated into the school curriculum.
The VanHarte charity restaurant at The Hague is open three times per week and serves up to 60 children at each session, as well as their parents. The Casa Herbalife program will supplement the VanHarte restaurant's annual food costs.
VanHarte was founded in 2004 by the founders of Doctors Without Borders and partners with others such as social welfare offices, the church, local police, schools and universities. There are currently a total of ten VanHarte locations throughout the Netherlands. The charity estimates that there are some 1.5 million people in the Netherlands who suffer from social exclusion caused by a range of reasons including illness, disability, family break ups, addictions and unemployment.
The Herbalife Family Foundation (HFF) is a non-profit organization supported by Herbalife Ltd., its independent Distributors, employees, friends and families. Created in 1994 by Herbalife founder Mark Hughes, HFF's mission is to help children in need by offering suppor in overcoming life's most basic challenges, from escaping poverty, hunger and abuse to receiving adequate medical care and education. In addition to developing Casa Herbalife programs worldwide, HFF often responds to natural disasters by establishing special funds, as it did for victims of the tsunamis, earthquake and hurricanes that struck in 2004 and 2005.
This is the 26th Casa Herbalife program established worldwide and the 8th in the company's Europe, Middle East and Africa (EMEA) region.
About Herbalife
Herbalife Ltd. (NYSE:HLF) is a global network marketing company that sells weight-management, nutritional supplements and personal care products intended to support a healthy lifestyle. Herbalife products are sold in 64 countries through a network of more than 1.5 million independent distributors. The company supports the Herbalife Family Foundation (http://www.herbalifefamily.org/) and its Casa Herbalife program to bring good nutrition to children. Please visit Herbalife Investor Relations (http://ir.herbalife.com) for additional financial information.
Copyright Business Wire 2007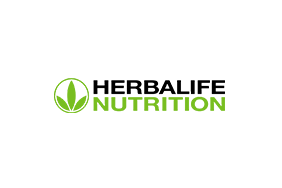 Herbalife Nutrition
Herbalife Nutrition
Herbalife Nutrition is a global nutrition company. Since 1980, we have been on a mission to improve nutritional habits around the world with great-tasting, science-backed nutrition products that help people get the right balance of healthy nutrition.
The Company and the Herbalife Nutrition Foundation (HNF) are dedicated to improving the lives of communities around the world by providing healthy nutrition and nutrition education to children and communities in need. Herbalife Nutrition has been recognized for significant contributions to supporting communities. In 2019, the Company received more than 15 awards for our corporate social responsibility achievements and impact.
More from Herbalife Nutrition