Published 08-21-06
Submitted by Herbalife Nutrition

LOS ANGELES--(BUSINESS WIRE)--Aug. 21, 2006--The American Red Cross presented the Herbalife Family Foundation (HFF) with the Circle of Humanitarian award today for its fundraising efforts in support of Hurricane Katrina relief efforts and of the American Red Cross International Response Fund.

The award honors an organization's philanthropic efforts. HFF created a hurricane relief fund and collected donations from Herbalife independent distributors and employees, with support from Herbalife Ltd. (NYSE:HLF).

The International Response Fund helps those affected by countless crises around the world each year and allows the American Red Cross to provide immediate relief and long-term support through supplies, technical assistance and other support to help those in need.

"We are pleased we were able to reach out to those less fortunate, in a time of need," said Michael O. Johnson, chairman of the HFF board and chief executive officer of Herbalife. "Our corporate values state that we make our communities better places to live and work and we are glad that we can be a part of this life-saving effort."

"When someone is in need, whether it is our neighbors around the globe affected by a crisis, or someone at home recovering from the devastating effects of a hurricane, the American Red Cross will be there for them," said Kathleen Loehr, interim senior vice president of development for the American Red Cross. "Fulfillment of our humanitarian mission is only made possible by the support of donors, such as the Herbalife Family Foundation. I would like to extend our thanks to the Herbalife Family Foundation for their generosity; the difference their gifts make to so many is truly wonderful."

In addition to providing support for disaster relief, HFF also funds the Casa Herbalife program to bring good nutrition to children. Working with existing organizations around the world, HFF has established 15 Casa Herbalife programs around the world since the program was introduced in 2005, to improve an organization's ability to provide healthy foods the children in its care.
About the American Red Cross
The American Red Cross has helped people mobilize to help their neighbors for 125 years. Last year, victims of a record 72,883 disasters, most of them fires, turned to the nearly 1 million volunteers and 35,000 employees of the Red Cross for help and hope. Through more than 800 locally supported chapters, more than 15 million people each year gain the skills they need to prepare for and respond to emergencies in their homes, communities and world. Almost 4 million people give blood--the gift of life--through the Red Cross, making it the largest supplier of blood and blood products in the United States. The Red Cross helps thousands of U.S. service members separated from their families by military duty stay connected. As part of the International Red Cross and Red Crescent Movement, a global network of more than 180 national societies, the Red Cross helps restore hope and dignity to the world's most vulnerable people. An average of 91 cents of every dollar the Red Cross spends is invested in humanitarian services and programs. The Red Cross is not a government agency; it relies on donations of time, money, and blood to do its work.
About Herbalife
Herbalife (www.herbalife.com) is a global network marketing company that sells weight-management, nutritional supplements and personal care products intended to support a healthy lifestyle. Herbalife products are sold in 62 countries through a network of more than one million independent distributors. The company supports the Herbalife Family Foundation (www.herbalifefamily.org) and its Casa Herbalife program to bring good nutrition to children. Please visit Investor Relations (http://ir.herbalife.com) for additional financial information.
MULTIMEDIA AVAILABLE:
http://www.businesswire.com/cgi-bin/mmg.cgi?eid=5213400
Copyright Business Wire 2006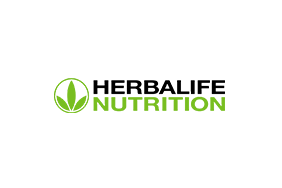 Herbalife Nutrition
Herbalife Nutrition
Herbalife Nutrition is a global nutrition company. Since 1980, we have been on a mission to improve nutritional habits around the world with great-tasting, science-backed nutrition products that help people get the right balance of healthy nutrition.
The Company and the Herbalife Nutrition Foundation (HNF) are dedicated to improving the lives of communities around the world by providing healthy nutrition and nutrition education to children and communities in need. Herbalife Nutrition has been recognized for significant contributions to supporting communities. In 2019, the Company received more than 15 awards for our corporate social responsibility achievements and impact.
More from Herbalife Nutrition