Published 06-22-06
Submitted by Herbalife Nutrition
LOS ANGELES--(BUSINESS WIRE)--June 22, 2006--The Herbalife Family Foundation (HFF) established a Casa Herbalife program at the Foundation for Children (FFC) in Bangkok, Thailand, which serves homeless and underprivileged children.
This is the 13th Casa Herbalife program established around the world. Through the Casa Herbalife program, which began in 2005, HFF provides funds to existing organizations serving children to help improve nutrition-related functions such as upgrading kitchens, appliances or the ability to provide healthier foods.
The Foundation for Children, led by Prof. Prawase Wasi, M.D., will use the grant to provide its children with more nutritious meals. This organization was founded on the belief that many children have been, and continue to be, deprived of their basic rights and needs. Through its own projects and collaborations with other private and public organizations, FFC is committed to improve the living conditions of underprivileged children in Thailand.
Executives from Herbalife Ltd. (NYSE: HLF), which supports the HFF, and several independent distributors visited the children at the center and presented the grant to Dr. Prawase of FFC during Herbalife's Asia Pacific Extravaganza, an annual conference that brings over 15,000 Herbalife distributors from all countries in the region.
HFF is a non-profit organization supported by Herbalife and its independent distributors and employees. After making an initial grant, the company encourages local independent distributors and Herbalife employees to become involved in the charities it helps. Over the last 12 years, HFF has donated over $6.5 million in over 25 countries to support children in need, as well as assist victims of disasters.
About the Foundation for Children
The Foundation for Children is a registered, non-governmental and non-profit organization that strives to create positive and healthy lives, both mentally and physically, for the children of Thailand. The FFC is committed to working towards a free atmosphere of social justice, where children can grow into confident, self-sufficient and healthy community members. More information can be found at www.ffc.or.th.
About Herbalife
Herbalife is a global network marketing company that sells weight-management, nutritional supplements and personal care products intended to support a healthy lifestyle. Herbalife products are sold in 62 countries through a network of more than one million independent distributors. The company supports the Herbalife Family Foundation and its Casa Herbalife program to bring good nutrition to children. Herbalife Investor Relations can be found at http://ir.herbalife.com.

Copyright Business Wire 2006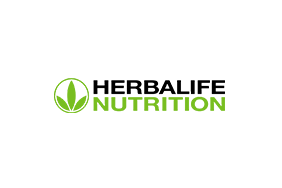 Herbalife Nutrition
Herbalife Nutrition
Herbalife Nutrition is a global nutrition company. Since 1980, we have been on a mission to improve nutritional habits around the world with great-tasting, science-backed nutrition products that help people get the right balance of healthy nutrition.
The Company and the Herbalife Nutrition Foundation (HNF) are dedicated to improving the lives of communities around the world by providing healthy nutrition and nutrition education to children and communities in need. Herbalife Nutrition has been recognized for significant contributions to supporting communities. In 2019, the Company received more than 15 awards for our corporate social responsibility achievements and impact.
More from Herbalife Nutrition