Published 04-25-06
Submitted by Herbalife Nutrition
LOS ANGELES--(BUSINESS WIRE)--April 25, 2006--The Herbalife Family Foundation (HFF) established its first Casa Herbalife in Mexico today at Albergue Infantil Los Pinos, a non-profit organization that provides social services to disadvantaged children, in Guadalajara.
This is the 11th Casa Herbalife program established around the world. Albergue Infantil Los Pinos will use the grant to help cover costs of buying nutritious foods and also for kitchen equipment and supplies. The Casa Herbalife program was created by HFF to provide funds to existing non-profit organizations serving children to improve nutrition-related functions such as upgrading kitchens, appliances or the ability to provide healthier foods.
Currently, Albergue Infantil Los Pinos provides lodging, meals, clothes, education and psychological support to 76 children living in extreme poverty who range in age from 3 to 17.
The shelter's main objective is for children to recover their self esteem as well as provide them with the necessary tools to achieve self-sufficiency and good citizenship.
With the objective of expanding the social services offered, Albergue Infantil Los Pinos established the Department of Social and Family Coordination. This division provides direct service to the participants' families and currently supports more than 289 individuals.
Herbalife President and Chief Operating Officer Greg Probert, who also sits on the board of HFF, visited the shelter with several Herbalife independent distributors to meet the children and present the organization with the donation.
HFF is supported by Herbalife (NYSE:HLF) and its independent distributors and employees. After the initial grant, the company promotes the involvement of local independent distributors and employees to directly support the Casa Herbalife program through financial donations and volunteer activities.
Other Casa Herbalife programs have been established in the following locations: the original orphanage HFF built in Rio de Janeiro, Brazil, from which the programs gets its name; A Place Called Home in Los Angeles, Calif.; Atlanta Children's Shelter in Ga.; Associacao Casa Da Crianca De Santos in Brazil; Aga Children's Home in Budapest, Hungary; Singapore Children's Society in Singapore; Kobe Jitsugyo Gakuin in Japan; NAIM Corporation in Santiago, Chile; Rumah Bakti Hulu Kelang (RBHK) in Malaysia; and The Wayne Barton Study Center in Florida. HFF will continue to roll out this program worldwide.
The Herbalife Family Foundation is a 501 (c)3 non-profit organization. More information can be found at www.herbalifefamily.org.
About Herbalife
Herbalife is a global network marketing company that sells weight- management, nutritional supplement and personal care products intended to support a healthy lifestyle. Herbalife products are sold in 62 countries through a network of more than one million independent distributors. More information can be found at www.herbalife.com.
Copyright Business Wire 2006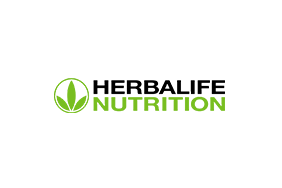 Herbalife Nutrition
Herbalife Nutrition
Herbalife Nutrition is a global nutrition company. Since 1980, we have been on a mission to improve nutritional habits around the world with great-tasting, science-backed nutrition products that help people get the right balance of healthy nutrition.
The Company and the Herbalife Nutrition Foundation (HNF) are dedicated to improving the lives of communities around the world by providing healthy nutrition and nutrition education to children and communities in need. Herbalife Nutrition has been recognized for significant contributions to supporting communities. In 2019, the Company received more than 15 awards for our corporate social responsibility achievements and impact.
More from Herbalife Nutrition