Published 05-26-06
Submitted by Ralph Lauren
NEW YORK--(BUSINESS WIRE)--May 26, 2006--The Polo Ralph Lauren foundation through its G.I.V.E. campaign(Get Involved. Volunteer. Exceed.) today announced the donation of eco-friendly UltraTouch "denim" insulation to be used in the rehabilitation of an historic 19th century building in the South Bronx which it is sponsoring in partnership with Habitat for Humanity-New York City and Bonded Logic, Inc. The five-story building offers eight affordable residential units.

On Thursday, June 1, David Lauren and the Polo Volunteers will install UltraTouch denim insulation generated through the Company's "Give Your Old Jeans a New Home" initiative, where used jeans from celebrities and musicians, including Lindsay Lohan, Gwen Stefani, Sheryl Crow, Tobey Maguire and many more, as well as college and high school students, and a Polo employee Denim Drive, at the Habitat-NYC South Bronx project. The denim collected through this campaign has been recycled into "friendly" insulation for use in Habitat for Humanity homes in New York and in the Hurricane affected Gulf Coast area.
The Denim Drive, launched in September 2005, collected nearly 20,000 pairs of jeans that have been converted to 80,000 square feet of UltraTouch denim insulation through a process of cleaning and shredding the raw denim by JBM Fibers in Brownsville, Texas and manufactured into eco-friendly UltraTouch denim insulation by Bonded Logic, Inc. in Chandler, Arizona. JBM Fibers and Bonded Logic generously donated their services to the project. The insulation utilized on this project is 100% denim, free of carcinogens and formaldehyde, and more effective than traditional insulations in resisting extreme cold and in providing superior noise reduction.
A team of Polo Volunteers will launch the project by helping to install the insulation on-site on June 1, 2006 at 9:30 AM. The building is located at 703 East 156th Street in the South Bronx.
"We are proud to be partnering with Habitat for Humanity-New York City to help preserve and strengthen the South Bronx community," said David Lauren, Senior Vice President of Advertising, Marketing, and Communications at Polo Ralph Lauren Corporation. "This effort is consistent with the Company's commitment to volunteerism and to contributing in a meaningful way to underserved communities."

"We are committed to creating homes that are both affordable and green. Environmentally friendly materials, such as this blue jean insulation, are better for our volunteers, the families who will live here, our communities -- and our earth," said Roland Lewis, Executive Director of Habitat for Humanity - New York City. "Polo is a longtime supporter of Habitat-NYC, and we are delighted that our homes will benefit from the warmth and safety of denim insulation."
In addition to the South Bronx project, 60,000 square feet of Denim insulation is being sent to Habitat for Humanity International "Operation Home Delivery" in Canton, Mississippi to assist in the hurricane disaster relief effort. Polo is also partnering with Volunteer Mobile, Alabama through the Points of Light Foundation, to sponsor two homes for families who lost their homes in the Hurricane. Groundbreaking on these sites will be May 2006.
Polo Ralph Lauren Corporation is a leader in the design, marketing and distribution of premium lifestyle products in four categories: apparel, home, accessories and fragrances. For more than 38 years, Polo's reputation and distinctive image have been consistently developed across an expanding number of products, brands and international markets. The Company's brand names, which include "Polo by Ralph Lauren," "Ralph Lauren Purple Label," "Ralph Lauren," "Black Label," "Blue Label," "Lauren by Ralph Lauren," "Polo Jeans Co.," "RRL," "RLX," "Rugby," "RL Childrenswear," "Chaps," and "Club Monaco" among others, constitute one of the world's most widely recognized
families of consumer brands.

The Polo Ralph Lauren Foundation was created for the purpose of providing support for philanthropic programs including, but not limited to, education, healthcare in medically under-served communities, the arts and community-based initiatives. For more information, please visit www.about.polo.com/philanthropy.
Copyright Business Wire 2006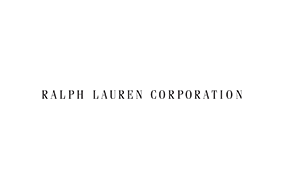 Ralph Lauren