Published 05-11-09
Submitted by Pearson Foundation
BATON ROUGE, La., May 11 /PRNewswire/ -- The Pearson Foundation today announced plans to support, for the second year in a row, Louisiana State University's (LSU) Biology Intensive Orientation for Students (BIOS) program with scholarships and digital arts equipment. The 2009 class of Pearson Foundation Digital Arts Fellows will use video cameras to document their experiences and pass them along to future program participants. Films from the 2008 class can be viewed at www.pearsonfoundation.org/youth-engagement/lsubio.
The BIOS program, a "biology boot camp," provides students with a short, intensive preview of what is expected of them in introductory biology at LSU, and helps them learn the skills required to succeed.
"Course failure is costly to the student and the university, but through the BIOS program, and with the help of the Pearson Foundation, we prepare students by reducing the time needed for new students to learn and implement the skills required to meet the expectations of college courses," said Sheri Wischusen, Howard Hughes Medical Institute Program Manager, and Assistant Director for Undergraduate Research, College of Basic Sciences at Louisiana State University.
As part of the announced agreement, LSU BIOS has joined the Digital Arts Alliance, the consortium that promotes digital arts K-16 education through fully funded and staffed programs delivered directly to schools and community centers nationwide. The Pearson Foundation is the founding partner in the Digital Arts Alliance.
Each year, the Digital Arts Alliance makes it possible for more than 15,000 U.S. students and their teachers to experience firsthand how laptop computers, video production equipment, and the latest mobile-phone technologies are changing the ways young people can organize, present, and share information about issues that matter to them. Alliance members believe that using technologies to enhance personal expression creates an expanded kind of literacy, often referred to as 21st Century literacy, which people -- especially young people -- already use in their everyday lives.
Mark Nieker, President of the Pearson Foundation, said, "The Digital Arts Alliance strives to help teachers to teach, and students to learn through innovative learning techniques. By incorporating digital arts into the BIOS program, students are required to demonstrate essential skills and knowledge with built-in opportunities for self-assessment."
About LSU's BIOS Program
The Biology Intensive Orientation for Students (BIOS) Program was designed to positively impact the success of incoming freshman biology majors by giving them tools and strategies to succeed at Louisiana State University. The program combines content lectures and examinations for BIOL 1201 - Introductory Biology for Science Majors, as well as learning styles assessments and informational sessions to provide the students with a preview of the requirements of biology, and the pace of college. BIOS participants have, on average, a higher course grade in BIOL 1201 than their academic peers. These students also succeed (grade of A, B or C) in their biological science courses and remain on track through the first semester of their sophomore year at a significantly higher rate than other BIOL 1201 students.
About the Pearson Foundation
The Pearson Foundation extends Pearson's (NYSE: PSO) commitment to education by partnering with leading nonprofit, civic, and business organizations to provide financial, organizational, and publishing assistance across the globe. The Foundation aims to make a difference by sponsoring innovative educational programs and extending its educational expertise to help in classrooms and in local communities. More information on the Pearson Foundation can be found at www.pearsonfoundation.org.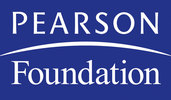 Pearson Foundation
Pearson Foundation
Pearson (NYSE: PSO) is the global leader in educational publishing, assessment, information and services, helping people of all ages to learn at their own pace, in their own way. For students preK-12, Pearson provides effective and innovative curriculum products in all available media, educational assessment and measurement for students and teachers, student information systems, and teacher professional development and certification programs. Our respected brands include Scott Foresman, Prentice Hall, SuccessMaker, Waterford, AGS, PowerSchool, Chancery SMS, SASI, Pearson Inform, Teachervision.com and many others. Our comprehensive offerings help inform targeted instruction and intervention so that success is within reach of every student. Pearson's other primary businesses include the Financial Times Group and the Penguin Group.
More from Pearson Foundation