Published 11-05-08
Submitted by Pearson Foundation
DALLAS, Nov. 5 /PRNewswire/ -- Fifteen recent college graduates dedicated to making a difference in the lives of young children have been accepted into the 2008-2010 class of Pearson Teacher Fellows, working with Jumpstart, a national nonprofit organization, to teach preschool in low-income communities across America. The announcement was made today at the National Association for the Education of Young Children conference.
The Pearson Teacher Fellowship gives high caliber college graduates the professional, financial, and peer support they need to become exceptional preschool teachers. By providing rigorous training and ongoing guidance and support, the Pearson Teacher Fellowship ensures that talented individuals are poised for success in the preschool teaching profession. This year's class of Fellows will begin their teaching careers at preschools in 13 cities across seven states.
The Pearson Teacher Fellowship was created through a unique partnership between Jumpstart and Pearson to help passionate and dedicated individuals continue their efforts in achieving Jumpstart's mission of working toward the day every child in America enters school prepared to succeed.
Thirty-five percent of American kindergarten children enter school unprepared to learn, and five-year-olds from low-income communities have one-fourth the vocabulary of their mid-income peers. These and other statistics illustrate the direct correlation between poverty and a lack of school readiness and underscore the need for quality teachers in early education. The Pearson Teacher Fellowship works in conjunction with Jumpstart's core program, which pairs caring adults one-to-one with at-risk preschool children to strengthen each child's language, literacy, and social development.
"Early childhood education should excite curiosity, stimulate creativity, encourage the development of problem-solving skills, create and expand cognitive, language, and motor skills, and help children better understand the world in which they live," notes Teacher Fellow Lucille Muro.
Pearson Teacher Fellows commit to teach preschoolers in Head Start and other early learning centers serving low income communities for two years. Jumpstart and Pearson are committed to not only supporting Fellows in preschools, but also to ensure their ongoing success in the early childhood teaching field. By supporting new teachers in their quest to help young students realize their full academic potential, the Pearson Teacher Fellowship furthers Jumpstart's mission, provides more teachers for the field of early childhood education, expands the number of children reached by a well-trained, college-educated adults, and offers invaluable experience to the Fellows.
"To date, The Pearson Teacher Fellowship has helped more than 170 talented college graduates become pre-school teachers in underserved areas across the country," said Mark Nieker, President, Pearson Foundation. "Jumpstart and Pearson share a passion for education and inspiring people to reach their full potential, which is at the heart of the Teacher Fellowship program."
"Through our partnership with Pearson, we are able to inspire new generations of teachers to commit to a lifetime of service," said Jumpstart President, James Cleveland. "The Pearson Teacher Fellowship serves as an amazing opportunity for these dedicated individuals to get their careers in early education teaching off to the right start."
About Jumpstart
Jumpstart is a national early childhood education organization that works toward the day every child in America enters school prepared to succeed. Through extraordinary attention in yearlong one-to-one relationships, Jumpstart inspires children to learn, adults to teach, families to get involved, and communities to progress together. Headquartered in Boston, Jumpstart pairs nearly 4,000 trained adults one-to-one with preschool children in need of assistance. During the 2008-2009 program year, Jumpstart is serving nearly 15,000 children across 20 states and the District of Columbia, in partnership with over 300 early learning centers and 74 universities and colleges throughout the country. Jumpstart's national sponsors include American Eagle Outfitters, AmeriCorps, Pearson, Sodexo and Starbucks. Jumpstart is the recipient of the Fast Company/Monitor Social Capitalist Award (2004, 2005, 2006, 2007 and 2008) and the Committee to Encourage Corporate Philanthropy's Directors Award. For more information, visit the Jumpstart Web site at www.jstart.org.
About the Pearson Foundation
The Pearson Foundation extends Pearson's commitment to education by partnering with leading nonprofit, civic, and business organizations to provide financial, organizational, and publishing assistance across the globe. The Foundation aims to make a difference by sponsoring innovative educational programs and extending its educational expertise to help in classrooms and in local communities. More information on the Pearson Foundation can be found at www.pearsonfoundation.org.
NOTE TO EDITORS:
The Pearson Teacher Fellows for 2008-2010 are:

-- Alena Aguilar (Georgia State University)
-- Shardea Brown (Temple University)
-- Holly Eberth (University of Rochester)
-- Brittany Garsteck (University of Akron)
-- Symone Johnson (New York University)
-- Karen Magoon (Pomona College)
-- Lucille Muro (San Francisco State University)
-- Supanika Ordonez (University of Washington)
-- Autumn Pankonin (Minnesota State University, Mankato)
-- Gianna Romo (San Francisco State University)
-- Lauren Snow (Georgetown University)
-- Kristi Steck (California State University, Fresno)
-- Sharett Swails (University of Akron)
-- Megan Welsh (University of Rochester)
-- Ellen West (Kentucky State University)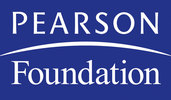 Pearson Foundation
Pearson Foundation
Pearson (NYSE: PSO) is the global leader in educational publishing, assessment, information and services, helping people of all ages to learn at their own pace, in their own way. For students preK-12, Pearson provides effective and innovative curriculum products in all available media, educational assessment and measurement for students and teachers, student information systems, and teacher professional development and certification programs. Our respected brands include Scott Foresman, Prentice Hall, SuccessMaker, Waterford, AGS, PowerSchool, Chancery SMS, SASI, Pearson Inform, Teachervision.com and many others. Our comprehensive offerings help inform targeted instruction and intervention so that success is within reach of every student. Pearson's other primary businesses include the Financial Times Group and the Penguin Group.
More from Pearson Foundation