Published 09-30-08
Submitted by Pearson Foundation
NEW YORK Sept. 29 /PRNewswire-FirstCall/ -- -- United Through Reading(R) and the USO today announced partnerships with the Pearson Foundation -- the Sponsor and Founding Partner of Jumpstart's Read for the Record Campaign(R) -- to expand the reach of this year's Campaign to include military personnel and their families at home and abroad.
In conjunction with this year's Campaign, the Pearson Foundation has shared more than 20,000 copies of Corduroy, by Don Freeman, this year's official Campaign book, with children who have family members serving their country. With United Through Reading(R), the Foundation has made it possible for troops stationed abroad to send recordings of themselves reading Corduroy in time for their families to view on October 2nd. Here at home, the USO and the Pearson Foundation are hosting reading events on military bases for soldiers and their families to help break the world record. Both organizations will also take part, together with more than 300 children and educators from schools that serve USO families in and around Washington, in a special Jumpstart Read for the Record Campaign city-wide kick-off event to be held at Nationals Ballpark in Washington, DC on October 2nd.
"We were thrilled to participate in such an important event," said Sally Ann Zoll, Ed.D., chief executive officer of United Through Reading(R). "For almost 20 years, the United Through Reading(R) Military Program has helped reduce the fear, uncertainty and anxiety felt by children in military families by giving them the opportunity to see their parent's face and hear their voice reading them a book via DVD. We are especially proud to include our military families in this special day."
"We couldn't be more pleased to be working with the Pearson Foundation to bring the joy of reading and the excitement of setting a new world record to the families of the service members that we actively support," said Kathy Mejasich, vice president of corporate alliances. "This year, young people at military bases across the United States will be connected to other USO military families and to families across the nation. We can't think of a better way to develop a sense of the importance of reading in their own lives."
Jumpstart's Read for the Record Campaign will be kicked off with an early morning reading event on NBC's TODAY Show with host Matt Lauer and celebrity guest stars including Jumpstart Honorary Spokesperson, LL Cool J.
"It's a great honor to make sure that our troops and their families will be able to take part in this year's record-breaking day," said Mark Nieker, president of the Pearson Foundation. "It's a privilege to work with the amazing people at UTR and the USO and - in the process - to support the families that sacrifice so much for our country."
In addition to the New York and Washington DC events, thousands of reading events are being planned by Governors, Mayors, schools, businesses, libraries, and other organizations. For more information on how to register and participate, donate books to Jumpstart children, as well as host or join a shared reading event, visit www.readfortherecord.org and www.pearsonfoundation.org.

About the Pearson Foundation
The Pearson Foundation extends Pearson's commitment to education by partnering with leading nonprofit, civic, and business organizations to provide financial, organizational, and publishing assistance across the globe. The Foundation aims to make a difference by sponsoring innovative educational programs and extending its educational expertise to help in classrooms and in local communities.
In 2006, Pearson and its businesses The Financial Times Group, The Penguin Group, and Pearson Education became the Sponsor and Founding Partner of Jumpstart's Read for the Record, which to date has raised over $2.2 million for Jumpstart's work to help preschoolers from low-income communities with their language and literacy skills. For more information, go to www.pearsonfoundation.org.
About United Through Reading
Founded in 1989, United Through Reading was the nation's first nonprofit to promote the read-aloud experience for separated families. Research shows that the read-aloud experience is a way for children to experience the joy of reading and gain critical learning and communications skills. More than 462,000 parents, spouses and children have benefited from the nationally acclaimed United Through Reading programs. For more information, visit www.unitedthroughreading.org or call (858) 481-7323.
About the USO
The USO (United Service Organizations) provides morale, welfare and recreational services to U.S. military personnel and their families. The USO is a nonprofit, charitable organization, relying on the generosity of the American people to support its programs and services. For more information, please visit our Web site at www.uso.org.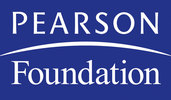 Pearson Foundation
Pearson Foundation
Pearson (NYSE: PSO) is the global leader in educational publishing, assessment, information and services, helping people of all ages to learn at their own pace, in their own way. For students preK-12, Pearson provides effective and innovative curriculum products in all available media, educational assessment and measurement for students and teachers, student information systems, and teacher professional development and certification programs. Our respected brands include Scott Foresman, Prentice Hall, SuccessMaker, Waterford, AGS, PowerSchool, Chancery SMS, SASI, Pearson Inform, Teachervision.com and many others. Our comprehensive offerings help inform targeted instruction and intervention so that success is within reach of every student. Pearson's other primary businesses include the Financial Times Group and the Penguin Group.
More from Pearson Foundation