Published 09-15-08
Submitted by Pearson Foundation
NEW YORK, Sept. 15 /PRNewswire-USNewswire/ -- Jumpstart's Read for the Record(R) Campaign is preparing to set a new world record for the largest shared reading experience and raise funds for early education in low-income communities. Jumpstart and the Pearson Foundation announced that this year's official Campaign book for Jumpstart's Read for the Record -- the custom edition of Corduroy by Don Freeman, published by Penguin Young Readers Group -- is now available for sale at Hanna Andersson stores, as well as Jumpstart's Read for the Record Web site (www.readfortherecord.org).
Each year, one third of America's children arrive at their first day of school developmentally behind their peers and without the skills necessary to succeed. That is why Jumpstart and the Pearson Foundation are raising awareness about this national issue through Jumpstart's Read for the Record Campaign. This global event will be kicked off with an early morning reading event on October 2nd on NBC's TODAY Show with host Matt Lauer and celebrity guest stars including LL Cool J.

The Pearson Foundation, the Campaign's Sponsor and Founding Partner, is underwriting the publication of the Campaign's official book, ensuring that 100% of the proceeds directly benefit Jumpstart's work with at-risk children. Plus, each book that is purchased online will be matched with a donation from the Pearson Foundation to support Jumpstart youth.

The custom edition of Corduroy includes introductory letters from Hip-Hop legend, actor and father LL Cool J, and NBC's TODAY Show hosts, Matt Lauer and Meredith Vieira, as well as a collection of reading tips for parents of young children featuring the acclaimed dialogic reading approach that empowers children to become story tellers. The book can be found in both English and Spanish through Jumpstart's Read for the Record Web site -- www.readfortherecord.org/books.

LL Cool J recently signed on as Jumpstart's 2008 Honorary Spokesperson, continuing his role as a key supporter of its national activities to work toward the day every child in America enters school prepared to succeed.

"I believe in Jumpstart, because it connects preschool children in low income communities with caring adults who believe in them," said LL Cool J. "When these children read with their Jumpstart mentors, some great things begin to happen. They learn to use language, to think, and to express themselves."

Jumpstart's longstanding relationships with its national multi-year partners, American Eagle Outfitters, Pearson and Sodexo, are a key component of its ongoing efforts to help at-risk children develop their language, literacy and social skills in preparation for kindergarten, and ensure that all proceeds directly benefit Jumpstart's work. Further involvement from Jumpstart's 2008 Campaign Sponsors Hanna Andersson, Hyatt Hotels & Resorts, LeapFrog, NBC, Penguin Young Readers Group and XM Satellite Radio ensures the success of Jumpstart's Read for the Record. Support of the Campaign is just one of many ways in which these corporations make Jumpstart's work possible.
People across the country can get involved as thousands of events are being planned. For more information on how to register and participate, donate books to Jumpstart children, as well as host or join shared reading event, visit www.readfortherecord.org and www.pearsonfoundation.org. Visit www.hannaandersson.com to find a Hanna Andersson store near you.
About Jumpstart
Jumpstart is a national early education organization that works toward the day every child in America enters school prepared to succeed. Through extraordinary attention in yearlong one-to-one relationships, Jumpstart inspires children to learn, adults to teach, families to get involved, and communities to progress together. Headquartered in Boston, Jumpstart pairs 4,000 trained adults one-to-one with preschool children in need of assistance. During the 2008-2009 program year, Jumpstart is serving 15,000 children across 20 states, in partnership with 300 early learning centers and nearly 74 universities and colleges throughout the country.
Jumpstart's national sponsors include American Eagle Outfitters, AmeriCorps, Pearson, Sodexo and Starbucks. Jumpstart is the recipient of the Fast Company/Monitor Social Capitalist Award (2004, 2005, 2006, 2007 and 2008) and the Committee to Encourage Corporate Philanthropy's Directors Award. For more information, visit the Jumpstart Web site at www.jstart.org.
About the Pearson Foundation
The Pearson Foundation extends Pearson's commitment to education by partnering with leading nonprofit, civic, and business organizations to provide financial, organizational, and publishing assistance across the globe. The Foundation aims to make a difference by sponsoring innovative educational programs and extending its educational expertise to help in classrooms and in local communities. More information on the Pearson Foundation can be found at www.pearsonfoundation.org.

About the Pearson Foundation and Jumpstart
Jumpstart's Read for the Record Campaign is just one component of the Pearson Jumpstart partnership. Jumpstart and the Pearson Foundation share a passion for education and inspiring people to reach their full potential. These shared goals and values led Jumpstart and the Pearson Foundation to create the Pearson Teacher Fellowship in 2001. Each year, the Pearson Teacher Fellowship provides the opportunity for a select group of achievement-oriented college graduates to enter the early education field by becoming preschool teachers in Head Start and other early learning centers serving at-risk children. The Fellowship provides these talented individuals a stipend, intensive training, assistance earning teaching certification, and additional support and resources during the first two years of their teaching careers. In 2006, Pearson and its businesses The Financial Times Group, The Penguin Group, and Pearson Education became the Sponsor and Founding Partner of Jumpstart's Read for the Record, which to date has raised over $2.2 million for Jumpstart's work to help preschoolers from low-income communities with their language and literacy skills. For more information, go to www.pearsonfoundation.org.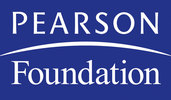 Pearson Foundation
Pearson Foundation
Pearson (NYSE: PSO) is the global leader in educational publishing, assessment, information and services, helping people of all ages to learn at their own pace, in their own way. For students preK-12, Pearson provides effective and innovative curriculum products in all available media, educational assessment and measurement for students and teachers, student information systems, and teacher professional development and certification programs. Our respected brands include Scott Foresman, Prentice Hall, SuccessMaker, Waterford, AGS, PowerSchool, Chancery SMS, SASI, Pearson Inform, Teachervision.com and many others. Our comprehensive offerings help inform targeted instruction and intervention so that success is within reach of every student. Pearson's other primary businesses include the Financial Times Group and the Penguin Group.
More from Pearson Foundation