Published 07-01-08
Submitted by Pearson Foundation
SAN ANTONIO, June 30 /PRNewswire/ -- The National Education Association Foundation is joining the Digital Art Alliance. They will sponsor, with The Pearson Foundation, digital arts programs in school districts that are part of the NEA Foundation's Achievement Gap Sites program. This program represents a multi-year investment in school quality and leadership created and managed in coordination with the National Education Association.
The announcement was made at the National Educational Computing Conference (NECC) by the Pearson Foundation, the founding partner in the Digital Arts Alliance, which promotes digital arts in K-12 education through fully funded and staffed programs delivered directly to schools and community centers nationwide.
The first schools to take part in the program during the 2008-09 academic year will be Seattle and Milwaukee. Districts in southern Ohio, which took part in a 2008 pilot of the program, will also be included.

The NEA Foundation is a non-profit organization created in 1969 by educators and sustained by contributions from educators, corporate sponsors and others.
This digital arts initiative enhances the way that teachers and young people experience and acquire 21st Century skills. The NEA Foundation and the Pearson Foundation will establish specific implementation plans for participating Achievement Gap Site districts, and the resulting programs will include a range of professional development, classroom experiences, and technological capacity grants supported by Digital Arts Alliance partners, the Pearson Foundation, the International Society For Technology in Education (ISTE), and Peachpit.
Together with the Pearson Foundation, the NEA Foundation has established and continues to create a range of programs, from community outreach in after school programs in Chattanooga, Tennessee, to a multi-year Digital Arts Alliance Leadership Institute in Chesapeake, Ohio and throughout the Appalachia region.
"This innovative, collaborative approach, that both builds on the knowledge of teachers and school district officials and brings in support and resources from the community and corporate sponsors, is just the combination that will take public education to the next level," said Harriet Sanford, CEO and President, The NEA Foundation. "This project fits perfectly with our mission to advance student achievement by investing in public education."
"The NEA Foundation demonstrates a commitment to supporting excellence in education by addressing issues that matter most to educators and to the communities they serve," said Mark Nieker, president, the Pearson Foundation. "Through their work with the Digital Arts Alliance, they continue to demonstrate the importance of digital arts to the profession of teaching."
About The Digital Arts Alliance
Each year, the Digital Arts Alliance makes it possible for more than 15,000 students and their teachers to experience firsthand how laptop computers, video production equipment, and the latest mobile-phone technologies are changing the ways young people can organize, present, and share information and issues that matter to them. Alliance members believe that using technologies to enhance personal expression creates an expanded kind of literacy, often referred to as 21st Century literacy, which people -- especially young people -- already use in their everyday lives.
About the NEA Foundation
Created by the members of the National Education Association in 1969, The NEA Foundation is a nonprofit, 501 (c)(3) organization that offers programs and grants that support educators' efforts to increase student achievement, inspire classroom innovation, salute excellence in education, and provide professional development. For more information, visit www.neafoundation.org.
About the Pearson Foundation
The Pearson Foundation extends Pearson's commitment to education by partnering with leading nonprofit, civic, and business organizations to provide financial, organizational, and publishing assistance across the globe. The Foundation aims to make a difference by sponsoring innovative educational programs and extending its educational expertise to help in classrooms and in local communities. More information on the Pearson Foundation can be found at www.pearsonfoundation.org.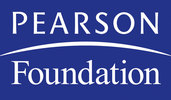 Pearson Foundation
Pearson Foundation
Pearson (NYSE: PSO) is the global leader in educational publishing, assessment, information and services, helping people of all ages to learn at their own pace, in their own way. For students preK-12, Pearson provides effective and innovative curriculum products in all available media, educational assessment and measurement for students and teachers, student information systems, and teacher professional development and certification programs. Our respected brands include Scott Foresman, Prentice Hall, SuccessMaker, Waterford, AGS, PowerSchool, Chancery SMS, SASI, Pearson Inform, Teachervision.com and many others. Our comprehensive offerings help inform targeted instruction and intervention so that success is within reach of every student. Pearson's other primary businesses include the Financial Times Group and the Penguin Group.
More from Pearson Foundation