Published 06-30-08
Submitted by Pearson Foundation
SAN ANTONIO, TX - June 30 /PRNewswire/ -- The Pearson Foundation announced today at the annual National Educational Computing Conference (NECC) that the International Society For Technology in Education (ISTE) is expanding its partnership with the Digital Arts Alliance.
The Pearson Foundation is the founding partner in the Digital Arts Alliance, which promotes digital arts in K-12 education through fully funded and staffed programs delivered directly to schools and community centers nationwide.
For the 2008-09 school year, ISTE and the Pearson Foundation will expand the Digital Arts Alliance Leadership Institute (DAALI), which was first piloted last year. The DAALI recognizes education teams introducing innovative digital arts projects across the United States, and provides additional leadership development specifically in the context of the new National Education Technology Standards (NETS).
As part of this expanded effort, an increased roster of DAALI leadership sessions will be offered in partnership with ISTE regional affiliate organizations across the U.S. ISTE and the Pearson Foundation will also designate DAALI Institute Fellows in each location. The teams of DAALI Institute Fellows will implement the innovative digital arts plans they have shared and refined in the program back at their home schools. Institute Fellows and their schools will receive additional support in the form of technology grants, professional development, and classroom support as necessary to make their plans a reality.
The initiative delivers to education leaders across the United States intensive, hands-on professional development sessions provided by the Mobile Learning Institute, which is sponsored by Nokia and the Pearson Foundation; extended, Internet-based coaching and mentoring from a network of ISTE's national technology trainers; and additional resources and support from Adobe, Peachpit, and Pearson Education. For more information, visit www.mobilelearninginstitute.org

"The pilot for the Digital Arts Alliance Leadership Institute received strong and positive support," said Don Knezek, CEO, ISTE. "Extending this valuable relationship will help strengthen further our regional affiliate organizations, which share our commitment to developing great new leaders in America's schools and around the world."
"Working with ISTE is central to developing a new generation of school leaders who understand the power of digital arts in the classroom," said Mark Nieker, president, the Pearson Foundation. "They have already proven to be a valued partner, and the expansion of our partnership will provide many additional professional development opportunities to teachers around the country."
About the Digital Arts Alliance
Each year, the Digital Arts Alliance makes it possible for more than 15,000 students and their teachers to experience firsthand how laptop computers, video production equipment, and the latest mobile-phone technologies are changing the ways young people can organize, present, and share information and issues that matter to them. Alliance members believe that using technologies to enhance personal expression creates an expanded kind of literacy, often referred to as 21st Century literacy, which people - especially young people - already use in their everyday lives.
About the Pearson Foundation
The Pearson Foundation extends Pearson's commitment to education by partnering with leading nonprofit, civic, and business organizations to provide financial, organizational, and publishing assistance across the globe. The foundation aims to make a difference by sponsoring innovative educational programs and extending its educational expertise to help in classrooms and in local communities. More information on the Pearson Foundation can be found at www.pearsonfoundation.org
About the International Society for Technology in Education (ISTE)
The International Society for Technology in Education (ISTE) is the trusted source for professional development, knowledge generation, advocacy, and leadership for innovation. A nonprofit membership organization, ISTE provides leadership and service to improve teaching, learning, and school leadership by advancing the effective use of technology in PK-12 and teacher education. Home of the National Educational Technology Standards (NETS), the Center for Applied Research in Educational Technology (CARET), and the National Educational Computing Conference (NECC), ISTE represents more than 85,000 professionals worldwide. We support our members with information, networking opportunities, and guidance as they face the challenge of transforming education. More information on ISTE can be found at www.iste.org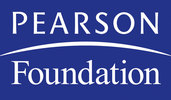 Pearson Foundation
Pearson Foundation
Pearson (NYSE: PSO) is the global leader in educational publishing, assessment, information and services, helping people of all ages to learn at their own pace, in their own way. For students preK-12, Pearson provides effective and innovative curriculum products in all available media, educational assessment and measurement for students and teachers, student information systems, and teacher professional development and certification programs. Our respected brands include Scott Foresman, Prentice Hall, SuccessMaker, Waterford, AGS, PowerSchool, Chancery SMS, SASI, Pearson Inform, Teachervision.com and many others. Our comprehensive offerings help inform targeted instruction and intervention so that success is within reach of every student. Pearson's other primary businesses include the Financial Times Group and the Penguin Group.
More from Pearson Foundation