Published 06-03-08
Submitted by Pearson Foundation
WASHINGTON, June 3 /PRNewswire/ -- The Consortium for School Networking (CoSN) and the Pearson Foundation today announced the official launch of a new public service announcement (PSA), "Learning to Change/Changing to Learn." The five-minute video, previewed in Singapore during the Pearson International 2008 Conference on Science & Mathematics hosted by the Council of Chief State School Officers (CCSSO) and the Pearson Foundation, shares the views of an international panel of key educators and thought leaders. Together, their voices document the need for all educational stakeholders to develop contemporary classroom practices that incorporate technology to individualize and maximize student learning.

Beginning today, the PSA will be available for free, downloadable at each organization's website (www.cosn.org and www.pearsonfoundation.org); via YouTube; and from a variety of education-focused social networking sites. It will also be broadcast and shared by both groups and by the leading educators who participated in the presentation.
"Each of us involved in the making of this new public service announcement hopes to add to the continuing conversation about the important role technology can play in delivering 21st century skills; engaging students in learning; and helping students to achieve essential educational goals," said Pearson Foundation President Mark Nieker. "We hope the video will be used to start new conversations by educators and policymakers at PTO, school board, chamber of commerce and other community meetings."
The video features insightful commentary from the following international educators and education technology thought leaders:



Deborah Baker, Superintendent, Leroy CSD, NY

Greg Black, CEO, education.au limited, Australia

Chris Dede, Professor, Harvard Graduate School of Education

Julie Evans, CEO, Project Tomorrow

Karen Greenwood Henke, Writer and Consultant, Nimble Press & CoSN Board Member

Stephen Heppell, CEO, Heppell.Net Ltd., UK

Keith Krueger, CEO, CoSN

Ken Kay, President, Partnership for 21st Century Skills, e-Luminate Group

Cheryl Lemke, CEO, Metiri Group

Barbara S. Nielson, Former South Carolina State Superintendent of Education

Susan Patrick, CEO, NACOL (North American Council for Online Learning)

Daniel Pink, Author, A Whole New Mind: Why Right-Brainers Will Rule the Future

Greg Whitby, Director of Schools, Catholic Education Office, Diocese of Parramatta, Australia

Young Zhao, University Distinguished Professor and Executive Director, Confucius Institute, College of Education, Michigan State University

Each participant agreed to take part in "Learning to Change/Changing to Learn" in an effort to stimulate a global dialogue about the need for change in education, and the role that technology might play.

"Each participant shares CoSN's desire to encourage dialog and consideration of the role that technology has to play in education," said Keith Krueger, CEO of CoSN. "Most children arrive at the typical school coming from a technologically-advanced world full of interactivity and connectedness. Yet when they cross the classroom threshold, most technologies they find engaging are banned. If we want to prepare our students with skills to succeed, we need to rethink education. Technology has transformed every other industry sector. It is time we focus on how technology can personalize and transform learning."

"Learning to Change/Changing to Learn" is the second in a series of public service announcements planned by CoSN and the Pearson Foundation, each focused on the challenges and opportunities of integrating technology into teaching practice around the world. In April, the organizations released "Empowering the 21st Century Superintendent," which collects the voices of U.S. school superintendents on the integrated role of technology and education. Last November, CoSN, the Pearson Foundation, and senior U.S. educators and policymakers traveled to Scandinavia to explore how high performing educational systems around the world are investing in technology to create 21st century learning environments.

About the Consortium for School Networking (CoSN)

CoSN is the country's premier voice in education technology leadership, serving K-12 technology leaders who through their strategic use of technology, improve teaching and learning. CoSN provides products and services to support and nurture leadership development, advocacy, coalition building, and awareness of emerging technologies.

CoSN leadership initiatives include: Using Technology to Raise the Achievement of ALL Students (www.accessibletech4all.org); Cyber Security for the Digital District (www.securedistrict.org); Data-Driven Decision-Making (www.3d2know.org), K-12 Open Technologies (www.k12opentech.org); Taking Total Cost of Ownership to the Classroom (www.classroomtco.org); Value of Investment (www.edtechvoi.org) and the development of the Council of School District Chief Technology Officers (CTO Council).

CoSN's membership includes a unique blend of education and technology leaders, policy makers, and influencers from the public and private sectors. Our audience includes key technology leaders (often called Chief Technology Officers-CTOs) in leading-edge states and districts, policy makers, private sector leaders, as well as those technology leaders who wish to accelerate their districts'or states' systemic technology use. Visit www.cosn.org or phone 866.267.8747 to find out more about CoSN's programs and activities supporting leadership development to ensure that information technology has a direct and positive impact on student learning in elementary and secondary schools.

About the Pearson Foundation

The Pearson Foundation extends Pearson's commitment to education by partnering with leading nonprofit, civic, and business organizations to provide financial, organizational, and publishing assistance across the globe. The Foundation aims to make a difference by sponsoring innovative educational programs and extending its educational expertise to help in classrooms and in local communities. More information on the Pearson Foundation can be found at www.pearsonfoundation.org.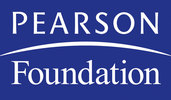 Pearson Foundation
Pearson Foundation
Pearson (NYSE: PSO) is the global leader in educational publishing, assessment, information and services, helping people of all ages to learn at their own pace, in their own way. For students preK-12, Pearson provides effective and innovative curriculum products in all available media, educational assessment and measurement for students and teachers, student information systems, and teacher professional development and certification programs. Our respected brands include Scott Foresman, Prentice Hall, SuccessMaker, Waterford, AGS, PowerSchool, Chancery SMS, SASI, Pearson Inform, Teachervision.com and many others. Our comprehensive offerings help inform targeted instruction and intervention so that success is within reach of every student. Pearson's other primary businesses include the Financial Times Group and the Penguin Group.
More from Pearson Foundation