Published 06-03-08
Submitted by Pearson Foundation
ATLANTA, June 3 /PRNewswire-FirstCall/ -- The Corporation for National and Community Service has honored Pearson, the international education and information company, with this year's Corporate Spirit of Service award for outstanding support of national service and volunteering. The Spirit of Service Award recognizes Pearson's exemplary support through its employees, businesses, and the Pearson Foundation of Jumpstart and the Read for the Record Campaign.
The Spirit of Service Award was presented by David Eisner, CEO of the Corporation for National and Community Service, at the National Conference on Volunteering and Service, the world's largest gathering of volunteer and service leaders. Pearson Foundation President Mark Nieker, and Bill Barke, CEO of Pearson's Higher Education Arts & Science Group, accepted the award on behalf of Pearson on Sunday in Atlanta.
Pearson is Founding Partner and National Partner for Jumpstart's Read for the Record 2008 Campaign (www.readfortherecord.org) -- the largest
shared-reading experience on record -- helping Jumpstart raise over $2 million to date for young children and rallying together hundreds of thousands of individuals across the world to volunteer for literacy. Together Jumpstart and Pearson have worked to set a new standard for corporate-nonprofit partnerships can impact the achievement gap in America.
"Pearson and our people are grateful for the recognition of the Corporation for National and Community Service," said Nieker. "As we begin Jumpstart's Read for the Record 2008 Campaign, the Spirit of Service Award encourages us to work even harder and to use all of Pearson's energy and resources to raise public awareness on October 2, 2008 about the importance of early literacy and to support Jumpstart's work so that every young child enters third grade able to read."
"Social responsibility is at the core of Pearson's business, whether we're helping students achieve the best possible results at school, encouraging college students to become teachers, or helping business people make better decisions. Pearson's aim is to combine a commitment to commercial goals with a clear understanding of our responsibilities in the wider world," added Barke.
Pearson's Nieker and Barke both serve on the Jumpstart Board of Directors.
Pearson is recognized as a leader in corporate social responsibility and in 2007 received the Education Commission of the States' Corporate Award and the Cause Marketing Forum's Halo Award. In 2007, Pearson was also awarded a Big Tick by Business in the Community Corporate Responsibility Index.
An international education leader, Pearson has helped Jumpstart grow by nearly 20 percent annually. Jumpstart recruits and trains achievement-oriented adults to deliver an innovative early education program via yearlong one-to-one relationships. Jumpstart Corps members pair with preschool children from low-income backgrounds in the classroom setting and work together on language, literacy, social, and initiative skills for one year. Through this relationship, Jumpstart inspires children to learn, adults to teach, families to get involved and communities to progress together. Jumpstart is working toward the day every child in America enters school prepared to succeed.
Through the Pearson Foundation and service programs that include its 32,000 U.S. employees, Pearson supports and promotes Jumpstart, provides leaders for Jumpstart's national and regional boards, and acts as the exclusive sponsor of Jumpstart's Pearson Teacher Fellowship program, a national program that encourages graduating Jumpstart Corps members to become preschool teachers in Head Start and other early learning centers serving at-risk children. The Fellowship provides these talented individuals a stipend, intensive training, assistance earning teaching certification, and additional support and resources during the first two years of their teaching careers. In addition, Pearson people volunteer to work with Jumpstart students and learning centers through programs like the Pearson Foundation's own Family Book Night. They also support schools affiliated with Jumpstart by reading to children and by taking on projects such as building reading libraries, clearing playgrounds, and painting classrooms.
About Pearson

Pearson (NYSE: PSO) is an international media company with market-leading businesses in education, business information, and consumer publishing. We lead our markets in quality, innovation, and in profitability, and bring together some of the most valuable brands in publishing: the Financial Times, Penguin, Dorling Kindersley, Pearson Scott Foresman, Pearson Prentice Hall, Pearson Addison Wesley, and Pearson Longman. From our roots as the world's largest book publisher, we've grown to provide a range of related services: testing and learning software for students of all ages; data for financial institutions; and public information systems for government departments. We draw on common assets, capital, processes, and culture. With more than 32,000 employees based in 60 countries, we are a large family of businesses that are alike in sharing the same aim: a focus on making the reading and learning experience as enjoyable and as beneficial as it can possibly be.
About the Pearson Foundation

The Pearson Foundation extends Pearson's commitment to education by partnering with leading nonprofit, civic, and business organizations to provide financial, organizational, and publishing assistance across the globe. The Foundation aims to make a difference by sponsoring innovative educational programs and extending its educational expertise to help in classrooms and in local communities. More information on the Pearson Foundation can be found at www.pearsonfoundation.org.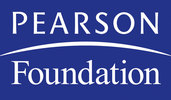 Pearson Foundation
Pearson Foundation
Pearson (NYSE: PSO) is the global leader in educational publishing, assessment, information and services, helping people of all ages to learn at their own pace, in their own way. For students preK-12, Pearson provides effective and innovative curriculum products in all available media, educational assessment and measurement for students and teachers, student information systems, and teacher professional development and certification programs. Our respected brands include Scott Foresman, Prentice Hall, SuccessMaker, Waterford, AGS, PowerSchool, Chancery SMS, SASI, Pearson Inform, Teachervision.com and many others. Our comprehensive offerings help inform targeted instruction and intervention so that success is within reach of every student. Pearson's other primary businesses include the Financial Times Group and the Penguin Group.
More from Pearson Foundation