Published 05-29-08
Submitted by Pearson Foundation
NEW YORK, May 29 /PRNewswire/ -- The Pearson Foundation today announced that it is committing $1 million to provide high school teachers and administrators involved in National Academy Foundation (NAF) career-themed Academies with innovative new training and classroom resources.
NAF President JD Hoye and Pearson Foundation President Mark Nieker announced their organizations' collaboration at NAF's "Generation Now" summit of business and education leaders held at the New York Stock Exchange. NAF Academies are small learning communities established predominately in large, urban public high schools. The Academies offer students career-themed curriculum and applied learning experiences such as internships.
The "NAF Collaboration Network" is tailored specifically to NAF's national network of career academy teachers. It will fund regional in-person training sessions as well as online training programs for teachers. It will also create professional development resources, many of which will be available on a new, interactive website. For example, beginning in July, NAF teachers and administrators will be able to share information via the web about their professional experiences, and what they have found to be "best practices" including how to secure student internships and how to form effective Advisory Boards.
The Pearson grant will also help identify exemplary teachers among the national network of NAF Career Academies. These teachers, who will be awarded "Pearson Curriculum Leader Fellowships," will meet regularly to advise NAF. They will also augment professional development instruction through regular communications with NAF teachers, using message boards, online meetings, and web-based instruction. Similar Fellowships will be awarded to design teams from the Network who will help advise NAF on the development of student internship and Academy Development resources. All will share and present best practices among NAF leaders later this year.
At NAF's Career Academies, teachers use a new research-based curriculum which integrates career-themed subject matter with project-based learning. The curriculum also employs cutting-edge methods of increasing literacy and using cross-disciplinary teaching strategies that weave career themes across core subjects such as math, English, and history. The NAF Collaboration Network's funds will encourage teachers to continue to use the new curriculum and train them in how to maximize its effectiveness.
"NAF's greatest resource is the experience of our teachers and program coordinators," said Hoye. "Thanks to Pearson's financial commitment, NAF is now able to enhance significantly the support we can give them. The NAF Collaboration Network will be a tremendous boost to NAF teachers and schools who are so diligently committed to improving their classrooms."
"Career-themed education is the key to success in today's increasingly complex and technologically advanced society," said Nieker. "Studies continue to show the importance and influence of these types of programs. The NAF Collaboration Network will help teachers expand their expertise in this area and develop new competencies, particularly in relation to digital arts and 21st century skills."
About the National Academy Foundation

The National Academy Foundation (NAF) encourages partnerships between business leaders and educators to help prepare students for professional careers. NAF was founded by Sanford I. Weill, Chairman Emeritus of Citi, more than twenty years ago. Currently, NAF serves more than 50,000 students enrolled in 500 Academies in 41 states and the District of Columbia. The Academies are established predominately in large urban high schools. They are structured as small learning communities within the larger school that prepare students for careers through focused curriculum and internships. The National Academy Foundation operates four Academies: the Academy of Finance, the Academy of Engineering, the Academy of Hospitality & Tourism, and the Academy of Information Technology. Employees of more than 2,500 corporations are involved with local Academies through securing internships, volunteering in classrooms, acting as mentors and serving on local Advisory Boards. The NAF curriculum contains essential content based on industry and educational expertise. NAF's record of success with 90% graduation rates and more than 80% of these graduates going on to college, has garnered the support of corporations, public policy makers and foundations, including the Bill & Melinda Gates Foundation.
About the Pearson Foundation

The Pearson Foundation extends Pearson's (NYSE: PSO) commitment to education by partnering with leading nonprofit, civic, and business organizations to provide financial, organizational, and publishing assistance across the globe. The Foundation aims to make a difference by sponsoring innovative educational programs and extending its educational expertise to help in classrooms and in local communities. More information on the Pearson Foundation can be found at www.pearsonfoundation.org.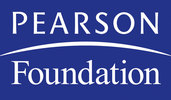 Pearson Foundation
Pearson Foundation
Pearson (NYSE: PSO) is the global leader in educational publishing, assessment, information and services, helping people of all ages to learn at their own pace, in their own way. For students preK-12, Pearson provides effective and innovative curriculum products in all available media, educational assessment and measurement for students and teachers, student information systems, and teacher professional development and certification programs. Our respected brands include Scott Foresman, Prentice Hall, SuccessMaker, Waterford, AGS, PowerSchool, Chancery SMS, SASI, Pearson Inform, Teachervision.com and many others. Our comprehensive offerings help inform targeted instruction and intervention so that success is within reach of every student. Pearson's other primary businesses include the Financial Times Group and the Penguin Group.
More from Pearson Foundation