Published 03-14-08
Submitted by Pearson Foundation
LAS VEGAS, NV "" March 14, 2008 "" The Pearson Foundation today announced a donation of more than $150,000 in new books to the Clark County School District (CCSD), in partnership with SAP America, Inc., a subsidiary of SAP AG (NYSE: SAP), the world's leading provider of business software solutions, and SAP employees. The contribution marks the launch of the Pearson Foundation Literacy Alliance, an initiative to assist corporations and associations in creating book donations and other literacy-related giving programs for their employees and members. The Pearson Foundation announced the Literacy Alliance program yesterday at a reading celebration at Sunrise Acres Elementary School in Las Vegas that included representatives from Pearson, SAP, and Clark County School District.
Through the Literacy Alliance, the Pearson Foundation partners with leading companies and nonprofit organizations to raise money for literacy programs at conferences, events, and online. The Pearson Foundation matches contributions to the Literacy Alliance, and targets school libraries and individual students that are most in need of help, using the reach of Pearson, the world's largest education company. The Literacy Alliance and other Pearson Foundation literacy programs like Family Book Nights and Jumpstart's Read for the Record Campaign create ways for individuals and organizations to get involved in the lives of young people. These initiatives are all designed to address the literacy gap facing many schools and families that lack resources for books and other kinds of reading programs.
The Foundation's donation to CCSD, the fifth largest school district in the nation, came about through the participation of SAP employees, who were encouraged to donate books to the district while in Las Vegas for there for their national sales conference. As part of the Literary Alliance program, SAP matched this contribution, and the Pearson Foundation in turn matched the total amount of employee and corporate pledges, creating a total financial commitment of more than $150,000 for new books.
Working with the office of the CCSD, the Pearson Foundation has identified 30 school libraries to receive new books through this initiative. The books will arrive in the schools throughout 2008.
"SAP Americas embraces education, technology and innovation in our day-to-day operations as well as our community engagement," said Bill McDermott, President and CEO, SAP Americas and Asia Pacific Japan. "Since 2006, we have extended our commitment to our Field Kick-Off Meeting agenda by incorporating high-impact community service initiatives. The SAP-Pearson Literacy Alliance provided an onsite opportunity for more than 5,000 employees and business partners to stock the shelves of 30 Clark County School libraries, providing young readers with additional resources."
"Businesses and business people understand the challenges facing schools today and they want to make a difference. What is missing in many cases is the right opportunity to support literacy programs in schools in a way that clearly reaches the right classroom and the right group of young people," said Pearson Foundation President, Mark Nieker. "The Literacy Alliance makes this kind of targeted book donation possible in a way that builds on the seemingly limitless good will of leading organizations like SAP and its employees."
"When two multi-national companies come together to give back to the community, it speaks volumes about their commitment to public education. At the core of all learning is a child's ability and desire to read. However, we have many families in Las Vegas who don't have the means to provide a print rich environment at home. It is through the goodness in the hearts of the employees of SAP and Pearson that young children will be one step closer to enjoying the virtues of a good book. Thank you SAP and Pearson for your commitment to reading and young children," said Robert Alfaro, Region Superintendent of the Clark County School District East Region.
About the Pearson Foundation
The Pearson Foundation extends Pearson's (NYSE: PSO) commitment to education by partnering with leading nonprofit, civic, and business organizations to provide financial, organizational, and publishing assistance across the globe. The Foundation aims to make a difference by sponsoring innovative educational programs and extending its educational expertise to help in classrooms and in local communities. More information on the Pearson Foundation can be found at www.pearsonfoundation.org.
SAP and other SAP products and services mentioned herein as well as their respective logos are trademarks or registered trademarks of SAP AG in Germany and in several other countries all over the world.
All other product and service names mentioned herein are the trademarks of their respective owners.
Any statements contained in this document that are not historical facts are forward-looking statements as defined in the U.S. Private Securities Litigation Reform Act of 1995. Words such as "anticipate," "believe," "estimate," "expect," "forecast," "intend," "may," "plan," "project," "predict," "should" and "will" and similar expressions as they relate to SAP are intended to identify such forward-looking statements. SAP undertakes no obligation to publicly update or revise any forward-looking statements. All forward-looking statements are subject to various risks and uncertainties that could cause actual results to differ materially from expectations The factors that could affect SAP's future financial results are discussed more fully in SAP's filings with the U.S. Securities and Exchange Commission ("SEC"), including SAP's most recent Annual Report on Form 20-F filed with the SEC. Readers are cautioned not to place undue reliance on these forward-looking statements, which speak only as of their dates.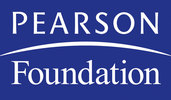 Pearson Foundation
Pearson Foundation
Pearson (NYSE: PSO) is the global leader in educational publishing, assessment, information and services, helping people of all ages to learn at their own pace, in their own way. For students preK-12, Pearson provides effective and innovative curriculum products in all available media, educational assessment and measurement for students and teachers, student information systems, and teacher professional development and certification programs. Our respected brands include Scott Foresman, Prentice Hall, SuccessMaker, Waterford, AGS, PowerSchool, Chancery SMS, SASI, Pearson Inform, Teachervision.com and many others. Our comprehensive offerings help inform targeted instruction and intervention so that success is within reach of every student. Pearson's other primary businesses include the Financial Times Group and the Penguin Group.
More from Pearson Foundation