Published 03-07-08
Submitted by Pearson Foundation
NEW YORK, NY "" March 7, 2008 "" The Pearson Foundation today announced commitments to support digital arts and environmental and humanitarian education for youth around the world. Pearson Foundation President Mark Nieker made the announcement at the WNET/Thirteen and WLIW21's Teaching & Learning Celebration in New York City alongside renowned primatologist Jane Goodall, PhD, DBE.
The Pearson Foundation announced that the Jane Goodall Institute (JGI) has joined the Digital Arts Alliance, a consortium that promotes digital arts in K-12 education through fully funded and staffed programs that deliver technology and curricula directly to schools and community centers nationwide. The Pearson Foundation is the founding partner in the Digital Arts Alliance. Other members include Nokia, Adobe, The National Academy Foundation, and the American Red Cross.
The Pearson Foundation and JGI will kick-off their partnership at Jane Goodall's Global Youth Summit in Orlando, Fla., on Earth Day, April 22, 2008. Working through the Digital Arts Alliance, the Pearson Foundation will introduce digital film making, media strategies and leadership skills to 100 young people from around the world attending the summit. In addition, the Pearson Foundation will give participating youth the tools they need to create video messages about their commitment to making a difference in the world, and to share these short films with each other and the thousands of youth participating in its other programs.
The Pearson Foundation has also committed to bring its digital media curriculum to Roots & Shoots groups in five locations around the world. Roots & Shoots is JGI's environmental and humanitarian youth education program. By extending youth engagement beyond the summit itself, the Pearson Foundation is creating a global dialogue among young people regarding the critical issues facing our planet.
"Dr. Jane Goodall embodies the idea of global youth education, and Pearson shares her passion for inspiring young people around the world and for giving them unique learning opportunities," said Nieker. "By providing digital technology to the Institute's Roots & Shoots program and Jane Goodall's Global Youth Summit this April, Pearson Foundation supports the spirit of environmental and humanitarian learning with a world leader in this field."
"In the Internet age, technology is critical to advocacy, which is why we are so excited about our partnership with the Pearson Foundation," said Goodall. "Like the Pearson Foundation, we support the use of digital arts for youthful self-expression. Working together, we hope to empower young people around the world to address the issues facing their communities and, ultimately, create the next generation of leaders."
About the Pearson Foundation
The Pearson Foundation extends Pearson's (NYSE: PSO) commitment to education by partnering with leading nonprofit, civic, and business organizations to provide financial, organizational, and publishing assistance across the globe. The Foundation aims to make a difference by sponsoring innovative educational programs and extending its educational expertise to help in classrooms and in local communities. More information on the Pearson Foundation can be found at www.pearsonfoundation.org.
About the Jane Goodall Institute
Founded in 1977, the Jane Goodall Institute continues Dr. Goodall's pioneering research of chimpanzee behavior -- research that transformed scientific perceptions of the relationship between humans and animals. Today, the Institute is a global leader in the effort to protect chimpanzees and their habitats. It also is widely recognized for establishing innovative community-centered conservation and development programs in Africa, and the Roots & Shoots education program, which has groups in almost 100 countries. For more information, please visit www.janegoodall.org.
About Roots & Shoots
Roots & Shoots is the Jane Goodall Institute's environmental and humanitarian education program, supporting youth of all ages in projects that benefit people, animals and the environment. Members identify problems in their communities and beyond, and then take action via projects ranging from beach cleanups to international campaigns on behalf of endangered species. Since Dr. Jane Goodall founded R&S in 1991, the program has grown to more than 100,000 young people in nearly 100 countries. For more information, please visit www.rootsandshoots.org.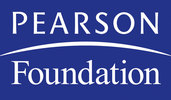 Pearson Foundation
Pearson Foundation
Pearson (NYSE: PSO) is the global leader in educational publishing, assessment, information and services, helping people of all ages to learn at their own pace, in their own way. For students preK-12, Pearson provides effective and innovative curriculum products in all available media, educational assessment and measurement for students and teachers, student information systems, and teacher professional development and certification programs. Our respected brands include Scott Foresman, Prentice Hall, SuccessMaker, Waterford, AGS, PowerSchool, Chancery SMS, SASI, Pearson Inform, Teachervision.com and many others. Our comprehensive offerings help inform targeted instruction and intervention so that success is within reach of every student. Pearson's other primary businesses include the Financial Times Group and the Penguin Group.
More from Pearson Foundation