Published 12-13-07
Submitted by Pearson Foundation
BOSTON, MA "" December 13, 2007 - The Pearson Foundation and the non-profit group Facing History and Ourselves today announced the launch of an innovative digital arts initiative for students in the Boston Public Schools.
Throughout the 2007-08 academic year, Boston Public School high school teachers and administrators who have adopted Facing History and Ourselves' curriculum will work with representatives from the Pearson Foundation's Digital Arts Alliance, helping students to utilize the latest personal computers, digital video cameras, and movie-making software to develop curriculum-based digital films that document their understanding of local and world history, and how the past connects to their lives today.
The student films will be showcased next spring in a district-wide celebration hosted by Facing History and Ourselves and the Pearson Foundation. In addition, these student presentations will also be shared and integrated within Facing History and Ourselves' international network, making it possible for young people worldwide to learn from the films created by Boston students.
Designed in part to address the achievement gap in Title I schools, this initiative provides Digital Arts Alliance's classroom-based residencies for students in six Boston area high-schools: Boston Arts Academy; Fenway High School; Boston International High School; Media and Communications Technology High School; Greater Egelston Community High School; and East Boston High School. Teachers from each of these schools have already received hands-on professional development together with a grant of a mobile computer lab and supporting software. Beginning next year, the Pearson Foundation will also develop and host a district-wide website that presents and celebrates student work completed as a result of this initiative.
"By sharing expertise and equipment, the Digital Arts Alliance is giving Boston teachers and students the tools they need to examine the historic importance of social issues in a whole new way," said Howard Lurie, Director of Program Technology, Facing History and Ourselves.
"Our teachers are excited about the way the Digital Arts Alliance's project-based approach enables students to apply the latest digital technologies to understand and present important lessons of a not-so-distant past," said Anne Clark, curriculum coordinator at the Boston Arts Academy.

Mark Nieker, president of the Pearson Foundation, said, "To succeed in school and in life, students need educational experiences that meet the challenges of the 21st century. By encouraging young people to apply the latest digital technologies to their study of history, we are helping them to think about their past in new ways, while preparing them for the future."
About Facing History and Ourselves
Based in Brookline, Massachusetts, Facing History and Ourselves is an international educational and professional development organization whose mission is to engage students in an examination of racism, prejudice, and anti-Semitism in order to promote the development of a more humane and informed citizenry. By studying the historical development of the Holocaust and other examples of genocide, students make the essential connection between history and the moral choices they confront in their own lives. For more information please visit www.facinghistory.org.
About the Pearson Foundation
The Pearson Foundation extends Pearson's commitment to education by partnering with leading nonprofit, civic, and business organizations to provide financial, organizational, and publishing assistance across the globe. The foundation aims to make a difference by sponsoring innovative educational programs and extending its educational expertise to help in classrooms and in local communities. More information on the Pearson Foundation can be found at www.pearsonfoundation.org.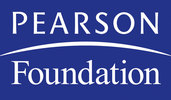 Pearson Foundation
Pearson Foundation
Pearson (NYSE: PSO) is the global leader in educational publishing, assessment, information and services, helping people of all ages to learn at their own pace, in their own way. For students preK-12, Pearson provides effective and innovative curriculum products in all available media, educational assessment and measurement for students and teachers, student information systems, and teacher professional development and certification programs. Our respected brands include Scott Foresman, Prentice Hall, SuccessMaker, Waterford, AGS, PowerSchool, Chancery SMS, SASI, Pearson Inform, Teachervision.com and many others. Our comprehensive offerings help inform targeted instruction and intervention so that success is within reach of every student. Pearson's other primary businesses include the Financial Times Group and the Penguin Group.
More from Pearson Foundation