Published 12-05-07
Submitted by Pearson Foundation
New Delhi, INDIA - December 5, 2007 - Policy-makers, practitioners and advocates from 30 countries are gathering in New Delhi, India today and tomorrow for the Citi-FT Financial Education Summit 2007, the most significant international conference ever held to discuss ways to increase financial literacy levels, especially among disadvantaged and low-income groups.
Organized by Citi, the Pearson Foundation and the Financial Times, sponsored by the Citi Foundation and co-sponsored by IFC - the private sector arm of the World Bank - this year's Summit is being held on December 6-7 at the Taj Palace Hotel.
With the theme of Partnerships for Progress and Inclusion, the conference is examining why financial literacy plays such a critical role in promoting sustainable economic development. In addition, participants are exploring the importance of multi-sector partnerships to ensure that financial education programs have greater impact in local communities and at national levels.
"Financial education is one of Citi's highest priorities, and it is especially important for disadvantaged and low-income communities. Teaching people how to save, spend, invest, borrow and manage their finances wisely improves individual financial well-being and quality of life. Financially secure families are also better able to contribute to the economic development of their communities," said Stephen Bird, CEO, Global Consumer Group, Citi Asia Pacific.
"The Pearson Foundation is committed to the issue of financial literacy and is pleased to have an opportunity to be a part of this effort," said Mark Nieker, president, the Pearson Foundation. "The world is in a crucial period of economic growth and we need to ensure that financial literacy is a critical skill that is learned and valued by all walks of life. We have the unique ability and chance to share information and best practices with those not always served by the mainstream economy."
"The Financial Times is delighted to be partnering with Citi and the Pearson Foundation in this important conference," said Victor Mallet, Asia editor of the Financial Times. "Advancing financial literacy is one of the most effective ways to bring people out of poverty, and it is crucial that governments, private enterprise, non-profit groups and academia work together to produce results."
Keynote speakers at the Citi-FT Financial Education Summit 2007 include:

Michael Klein, Vice President and Chief Economist, IFC

Rajat Nag, Managing Director General, Asian Development Bank.

Following the Summit the Pearson Foundation will develop a publication highlighting the lessons learned during the Summit and sharing best practices and what works. This publication will be available early in the new year to conference delegates and will be shared with public and private stakeholders everywhere on the Pearson Foundation, Citi, and Financial Times websites.

About the Pearson Foundation

The Pearson Foundation extends Pearson's commitment to education by partnering with leading nonprofit, civic, and business organizations to provide financial, organizational, and publishing assistance across the globe. The Foundation aims to make a difference by sponsoring innovative educational programs and extending its educational expertise to help in classrooms and in local communities. More information on the Pearson Foundation can be found at www.pearsonfoundation.org.

About Citi

Citi
Citi, the leading global financial services company, has some 200 million customer accounts and does business in more than 100 countries, providing consumers, corporations, governments and institutions with a broad range of financial products and services, including consumer banking and credit, corporate and investment banking, securities brokerage, and wealth management. Citi's major brands include Citibank, CitiFinancial, Primerica, Smith Barney and Banamex. Additional information may be found at www.citigroup.com or www.citi.com.

Citi Foundation
The Citi Foundation supports organizations that help people improve their lives, businesses to grow, and communities to prosper around the world. The Citi Foundation focuses its grants primarily in three areas: financial education, educating the next generation, and building communities and entrepreneurs. Additional information can be found at www.citigroupfoundation.com

Citi Financial Education
Program Based on the belief that knowledge is your greatest asset, the Citi Financial Education Program is a global, company-wide effort to identify, support and implement initiatives that help give individuals, families and communities the tools needed to make sound financial decisions. Citi's ten-year, $200 million global commitment is focused in three areas: Personal, Small Business and Institutional Financial Education. Additional information about Citi Financial Education Program, including Citi Foundation guidelines, links and resources and the Citi Financial Education Program Curriculum and Facilitator's Guide may be found at http://financialeducation.citigroup.com.

The Financial Times

The Financial Times, one of the world's leading business newspapers, is recognized internationally for its authority, integrity and accuracy. Providing extensive news, comment and analysis, the newspaper is printed at 24 print sites across the globe, has a daily circulation of 441,219 (ABC figures, September 2007) and a readership of more than 1.3 million people worldwide. FT.com is one of the world's leading business information websites, and the internet partner of the FT newspaper. FT.com is the definitive home for business intelligence on the web, providing an essential source of news, comment, data and analysis for the global business community. FT.com has more than 55 million monthly page views and over 2.7 million unique monthly visitors.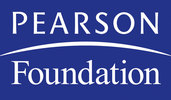 Pearson Foundation
Pearson Foundation
Pearson (NYSE: PSO) is the global leader in educational publishing, assessment, information and services, helping people of all ages to learn at their own pace, in their own way. For students preK-12, Pearson provides effective and innovative curriculum products in all available media, educational assessment and measurement for students and teachers, student information systems, and teacher professional development and certification programs. Our respected brands include Scott Foresman, Prentice Hall, SuccessMaker, Waterford, AGS, PowerSchool, Chancery SMS, SASI, Pearson Inform, Teachervision.com and many others. Our comprehensive offerings help inform targeted instruction and intervention so that success is within reach of every student. Pearson's other primary businesses include the Financial Times Group and the Penguin Group.
More from Pearson Foundation