Published 10-09-07
Submitted by Pearson Foundation
STAMFORD, CT - October 9, 2007 - By Kids For Kids (BKFK) and the Pearson Foundation (LSE: PSON; NYSE: PSO) today announced the "Digital Arts Challenge," a nationwide digital arts competition created to recognize and reward exceptional young storytellers who make use of digital technologies.
Sponsored by The Pearson Foundation's Digital Arts Alliance, the Challenge gives teens the chance to share ideas using digital video and other new forms of digital expression. The winning contestant will receive a cash prize of $10,000 and will be hosted for a day by Pearson publishing businesses in New York City.
Young people who visit www.bkfk.com, the newly upgraded teen creativity website, are invited to submit personal stories that share their experiences as teenagers coming of age in the 21st century. All teens 19 years of age and under are eligible to participate, and are encouraged to submit digital and visual creations of all kinds. Entries must be submitted by Dec. 31 to www.bkfk.com.
The new BKFK.com makes digital arts creation easier by offering users powerful social networking tools to help ignite creativity and fuel teamwork. The website features a revolutionary new Idea Locker TM where teens can create and store their ideas digitally.
"Teens are natural storytellers, but aren't always able to find outlets through which they can express themselves," said Norman Goldstein, BKFK Founder and CEO. "With the help of the Pearson Foundation, we are able to offer the Digital Arts Challenge and the opportunity for teens to use the latest digital technologies to make their voices heard."
"Each year the Digital Arts Alliance makes it possible for more than 15,000 students and teachers to experience firsthand how the latest technologies are changing the ways young people can organize, present, and share information about issues that matter to them," said Mark Nieker, president, the Pearson Foundation.
In addition to the "Digital Arts Challenge," BKFK is launching three other competitions: "The Signature Style Challenge" seeks teen fashion designers, "The Sports Evolution Challenge" seeks new ideas for fitness and sporting goods, and "The Going Green Challenge" seeks eco-friendly product ideas to help the environment. BKFK will launch four invention competitions each quarter going forward with a total of $160,000 in prize money. Further information about all competitions can be found on www.bkfk.com,
About Idea Lockerâ"¢
The Idea Lockerâ"¢, powered by BKFK, is a private online space where teens can create, develop, store and share their ideas. Partially adopting the social networking style now familiar to the target age group, users will be able to add friends, chat, share ideas and provide ratings and feedback on ideas that others have decided to share through their Idea Lockerâ"¢. This secure personal locker can hold as many ideas as the user can dream up. The Idea LockerTM also includes a mechanism for uploading files such as text, images, audio and video.
BKFK has refined its process over years of experience to accept ideas online in a safe and secure manner. The new Idea Lockerâ"¢ employs a number of tactics to educate the users about Intellectual Property and protecting their rights while developing their innovations. Minors who wish to share their ideas must receive parental approval to do so. The Idea Lockerâ"¢ then allows teens to adjust the levels of privacy on ideas in their locker to private, semi-private or public.
About By Kids For Kids Co.
By Kids For Kids Co., a closely held corporation based in Stamford, Conn., is the leading global marketing, branding and licensing company dedicated to making teens' ideas a reality. Having produced numerous successful invention competitions, BKFK is finely attuned to what teens want. Their mission is to inspire, motivate and stimulate the innovative spirit within all young people. In addition to providing free support and educational resources to the world's youth, BKFK provides entrepreneurial experiences for young inventors and supports the entire ideation through commercialization process. Learn more at www.bkfk.com.
About the Pearson Foundation

The Pearson Foundation extends Pearson's commitment to education by partnering with leading nonprofit, civic, and business organizations to provide financial, organizational, and publishing assistance across the globe. The Foundation aims to make a difference by sponsoring innovative educational programs and extending its educational expertise to help in classrooms and in local communities. More information on the Pearson Foundation can be found at www.pearsonfoundation.org.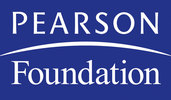 Pearson Foundation
Pearson Foundation
Pearson (NYSE: PSO) is the global leader in educational publishing, assessment, information and services, helping people of all ages to learn at their own pace, in their own way. For students preK-12, Pearson provides effective and innovative curriculum products in all available media, educational assessment and measurement for students and teachers, student information systems, and teacher professional development and certification programs. Our respected brands include Scott Foresman, Prentice Hall, SuccessMaker, Waterford, AGS, PowerSchool, Chancery SMS, SASI, Pearson Inform, Teachervision.com and many others. Our comprehensive offerings help inform targeted instruction and intervention so that success is within reach of every student. Pearson's other primary businesses include the Financial Times Group and the Penguin Group.
More from Pearson Foundation