Published 09-28-07
Submitted by Pearson Foundation
ARLINGTON, VA - September 28, 2007 - The USO partnered with Pearson to help families of service members serving in Iraq and Afghanistan take part in Jumpstart's Read for the Record 2007 Campaign, which set a new world record for the number of people reading the same book on a single day. The Pearson Foundation provided 1,500 copies of The Story of Ferdinand, published by Penguin Young Readers Group, to families of local USOs in Seattle, WA, Fort Bliss, TX, and Ft. Monroe, VA.
On Sept. 20th, reading events took place in communities around the world, and participants raised more than $1 million to further Jumpstart's work with at-risk preschoolers. The Pearson Foundation matched each online book donation/purchase with its own donation of another children's book and will deliver those to children in at-risk communities. Underwriting by the Pearson Foundation of the custom limited edition of The Story of Ferdinand ensured that 100% of the proceeds from sales of the book benefited Jumpstart.
The Campaign kicked off with First Lady Laura Bush appearing on the TODAY show reading The Story of Ferdinand to children at the White House. TODAY show hosts Matt Lauer and Meredith Vieira, who wrote the foreword to the custom book, also read Ferdinand to children during the program, along with other guest celebrity readers. Secretary of Education Margaret Spellings hosted a group of children in Ohio, while Pearson and Jumpstart sponsored a national event at the Smithsonian Institution in Washington, D.C. Pearson people hosted events with schools, libraries, museums, mayors, and governors, joining readers of all ages in breaking the world record.
"We work hard to improve the morale and welfare of America's service members and their families," said Edward A. Powell, Jr., USO President and CEO. "Some of our efforts, such as the USO United Through Reading program, which uses shared reading experiences to help military children stay connected with deployed parents, provide both family and education benefits. Because it provides similar benefits, Read for the Record was a perfect fit for us."
"It was a real honor to work with the USO, and a privilege to help these families participate in this campaign that helps children in communities across the country," said Mark Nieker, President, the Pearson Foundation.
About the USO
For more than 66 years, the USO (United Service Organizations) has been providing morale, welfare and recreational services to U.S. military personnel and their families. The USO is a nonprofit, charitable organization, relying on the generosity of the American people to support its programs and services. The USO is supported by Worldwide Strategic Partners, AT&T Inc., BAE Systems North America, Clear Channel Communications, The Coca-Cola Company, DRS Technologies, Inc., Military Channel, S&K Sales Co., TriWest Healthcare Alliance, and the Walt Disney Company. Other corporate donors, including the United Way and Combined Federal Campaign (CFC-11381), have joined thousands of individual donors to support the USO. For more information on the USO, please visit our Web site at www.uso.org.
About the Pearson Foundation and Jumpstart
Jumpstart and the Pearson Foundation share a passion for education and inspiring people to reach their full potential. These shared goals and values led Jumpstart and the Pearson Foundation to create the Pearson Teacher Fellowship in 2001. Each year, the Pearson Teacher Fellowship provides the opportunity for a select group of achievement-oriented college graduates to enter the early education field by becoming preschool teachers in Head Start and other early learning centers serving at-risk children. The Fellowship provides these talented individuals a stipend, intensive training, assistance earning teaching certification, and additional support and resources during the first two years of their teaching careers. In 2006, Pearson and its businesses The Financial Times Group, The Penguin Group, and Pearson Education became major sponsors of the inaugural campaign for Jumpstart's Read for the Record, which raised over $1 million for Jumpstart's work to help preschoolers from low-income communities with their language and literacy skills. For more information, go to www.pearsonfoundation.org.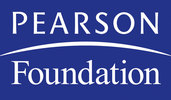 Pearson Foundation
Pearson Foundation
Pearson (NYSE: PSO) is the global leader in educational publishing, assessment, information and services, helping people of all ages to learn at their own pace, in their own way. For students preK-12, Pearson provides effective and innovative curriculum products in all available media, educational assessment and measurement for students and teachers, student information systems, and teacher professional development and certification programs. Our respected brands include Scott Foresman, Prentice Hall, SuccessMaker, Waterford, AGS, PowerSchool, Chancery SMS, SASI, Pearson Inform, Teachervision.com and many others. Our comprehensive offerings help inform targeted instruction and intervention so that success is within reach of every student. Pearson's other primary businesses include the Financial Times Group and the Penguin Group.
More from Pearson Foundation