Published 09-21-07
Submitted by Pearson Foundation
NEW YORK - September 21, 2007 - The Pearson Foundation helped make history yesterday as hundreds of thousands of children and adults read the classic The Story of Ferdinand across the U.S. and in Latin America. The reading campaign raised more than $1 million for the non-profit group Jumpstart's early education programs in low-income communities while shining the spotlight on the growing disparities in early childhood literacy.
For Jumpstart's Read for the Record campaign, in addition to publishing nearly 200,000 books in English, the Pearson Foundation published a Spanish-language version of this children's classic so the Spanish-speaking community could participate and help break the record for the number of people reading the same book on a single day. More than 8,000 copies of the Spanish edition of The Story of Ferdinand, with a foreword by the TODAY Show's Matt Lauer and Meredith Vieira, were donated across Latin America and in the U.S.
Pearson Latin America sponsored Read for the Record events all across Latin America with more than 2000 children participating in 10 countries - Mexico, Uruguay, Chile, Colombia, Peru, Ecuador, Brazil, Venezuela, Argentina and in Puerto Rico. Pearson Latin American looks to expand participation in this global reading campaign to additional regions next year.
Jumpstart's Read for the Record also included thousands of events across the U.S, and a national event at the Smithsonian Institution in Washington, D.C. Many event featured Spanish-language readings of The Story of Ferdinand, including Sacramento, California where Sacramento King's basketball player Francisco Garcia read the book in Spanish to school children.
"This is truly a global campaign that includes diverse cultures and languages," Pearson Foundation president Mark Nieker said. "It is critical that we continue to raise awareness of the early childhood education crisis that is rapidly reaching epidemic proportions."
Juan Manuel Romero, president of Pearson Education Latin America, echoed Nieker's comments and added, "This is a problem that goes well beyond the borders of the United States and touches the lives of countless families around the world."
Nieker explained that one-third of children enter kindergarten developmentally behind their peers and without the skills necessary to succeed at grade level, and that the Pearson Foundation was committed to helping change this alarming statistic.
With underwriting by the Pearson Foundation, 100% of the proceeds from sales of the custom limited edition of The Story of Ferdinand in Toys "R" Us, American Eagle and Hanna Andersson stores will benefit Jumpstart's work with at-risk children. New this year, the Pearson Foundation matched each online book donation and purchase with the donation of another book to a child in a low-income community.
To learn more about the Pearson Foundation, please visit www.pearsonfoundation.org.
ABOUT THE PEARSON FOUNDATION and JUMPSTART
Jumpstart and the Pearson Foundation share a passion for education and inspiring people to reach their full potential. These shared goals and values led Jumpstart and the Pearson Foundation to create the Pearson Teacher Fellowship in 2001. Each year, the Pearson Teacher Fellowship provides the opportunity for a select group of achievement-oriented college graduates to enter the early education field by becoming preschool teachers in Head Start and other early learning centers serving at-risk children. The Fellowship provides these talented individuals a stipend, intensive training, assistance earning teaching certification, and additional support and resources during the first two years of their teaching careers. In 2006, Pearson and its businesses The Financial Times Group, The Penguin Group, and Pearson Education became a major sponsor of the inaugural campaign for Jumpstart's Read for the Record, which raised over $1 million for Jumpstart's work to help preschoolers from low-income communities with their language and literacy skills. For more information, go to www.pearsonfoundation.org.
ABOUT JUMPSTART'S READ FOR THE RECORD
Jumpstart's Read for the Record is a national campaign to encourage hundreds of thousands of children and adults to read the same book, The Story of Ferdinand, on the same day, September 20, 2007. The expansive shared reading experience raised public awareness about the early education gap that exists between income levels, as well as funding to support Jumpstart's national early education programs, which benefit children from low-income communities in the U.S.
Jumpstart's longstanding relationships with its national multi-year partners are a key component of its ongoing efforts to help at-risk children develop their language, literacy, and social skills in preparation for kindergarten - support of the 2007 campaign by three of these partners, American Eagle Outfitters, Pearson, and Sodexho, is just one of many ways in which these corporations make Jumpstart's work possible. Jumpstart's Read for the Record is further supported by its campaign sponsors: Hanna Andersson, Hyatt Hotels & Resorts, NBC, Penguin Young Readers Group (publisher of the custom limited edition of The Story of Ferdinand), Toys "R" Us, and XM Satellite Radio.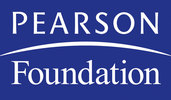 Pearson Foundation
Pearson Foundation
Pearson (NYSE: PSO) is the global leader in educational publishing, assessment, information and services, helping people of all ages to learn at their own pace, in their own way. For students preK-12, Pearson provides effective and innovative curriculum products in all available media, educational assessment and measurement for students and teachers, student information systems, and teacher professional development and certification programs. Our respected brands include Scott Foresman, Prentice Hall, SuccessMaker, Waterford, AGS, PowerSchool, Chancery SMS, SASI, Pearson Inform, Teachervision.com and many others. Our comprehensive offerings help inform targeted instruction and intervention so that success is within reach of every student. Pearson's other primary businesses include the Financial Times Group and the Penguin Group.
More from Pearson Foundation