Published 09-20-07
Submitted by Pearson Foundation
WOODBRIDGE, IL - SEPTEMBER 20, 2007 - Today, Follett Higher Education Group bookstores along with the Pearson Foundation, made history joining hundreds of thousands of children and adults across the country to break the world record for the number of people reading the same book on a single day. Follett bookstores on the campuses of Florida State University, Georgetown University, Washington University in St. Louis, Morehouse College, Rutgers University, Baylor University and University of Massachusetts Boston joined Jumpstart's Read for the Record campaign, hosting events today to raise awareness about the importance of early childhood education and reading to young children. Today's reading campaign across the country raised $1 million to support Jumpstart's work with at-risk preschoolers.
The Follett bookstore events helped create the world's largest "shared reading experience" as children, college students and adults gathered to read this year's official campaign book The Story of Ferdinand, written by Munro Leaf and illustrated by Robert Lawson, published by Penguin Young Readers Group. Many Follett bookstores nationwide sold the custom campaign edition of the book and participants registered to read or donated books for children in need through the campaign website, www.readfortherecord.org.
The Pearson Foundation matched each online book donation/purchase with its own donation of another children's book and will deliver those to children in at-risk communities. Pearson also covered all publishing costs, making it possible for Jumpstart to receive 100% of the funds raised through the sale of the special edition books.
Jumpstart's Read for the Record campaign included thousands of events across the country, with a national event at the Smithsonian Institution in Washington, D.C. Mrs. Laura Bush kicked off Jumpstart's Read for the Record Campaign on NBC's TODAY Show with Matt Lauer and Meredith Vieira. Lauer and Vieira wrote the foreword to the custom limited edition of The Story of Ferdinand and featured the Campaign throughout this morning's three-hour TODAY show program.
Gary Shapiro, senior vice president for Intellectual Properties of Follett Higher Education Group noted that today's event is especially important as it calls attention to the importance of children having access to books, and for adults to share reading experiences with them. He said, "Children who miss out on the cognitive, social and emotional experiences associated with reading miss out on an important aspect of their education. Those of us who grew up with books as a significant part of our lives know the profound impact reading can have on a child's future."
Bill Barke, CEO of the Pearson Arts and Sciences Group, said, "Our partnership with Follett bookstores and Jumpstart helps us take one additional step to ensure that our country's at-risk children are not forgotten, and that we provide them the resources they need to be successful when they enter kindergarten. We know that by first grade, a child from a low-income family in the U.S. will have only a fourth of the vocabulary of his mid-income peer. We must do everything we can to reverse this alarming statistic."
ABOUT FOLLETT HIGHER EDUCATION GROUP
Follett Higher Education Group is a family-owned bookstore provider that has operated with integrity and respect for 133 years. Follett's manages more than 750 bookstores nationwide and provides management systems, support services, and used textbooks to over 1,800 independently managed bookstores.
THE PEARSON FOUNDATION and JUMPSTART
Jumpstart and the Pearson Foundation share a passion for education and inspiring people to reach their full potential. These shared goals and values led Jumpstart and the Pearson Foundation to create the Pearson Teacher Fellowship in 2001. Each year, the Pearson Teacher Fellowship provides the opportunity for a select group of achievement-oriented college graduates to enter the early education field by becoming preschool teachers in Head Start and other early learning centers serving at-risk children. The Fellowship provides these talented individuals a stipend, intensive training, assistance earning teaching certification, and additional support and resources during the first two years of their teaching careers. In 2006, Pearson and its businesses The Financial Times Group, The Penguin Group, and Pearson Education became a major sponsor of the inaugural campaign for Jumpstart's Read for the Record, which raised over $1 million for Jumpstart's work to help preschoolers from low-income communities with their language and literacy skills. For more information, go towww.pearsonfoundation.org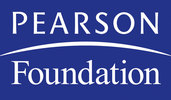 Pearson Foundation
Pearson Foundation
Pearson (NYSE: PSO) is the global leader in educational publishing, assessment, information and services, helping people of all ages to learn at their own pace, in their own way. For students preK-12, Pearson provides effective and innovative curriculum products in all available media, educational assessment and measurement for students and teachers, student information systems, and teacher professional development and certification programs. Our respected brands include Scott Foresman, Prentice Hall, SuccessMaker, Waterford, AGS, PowerSchool, Chancery SMS, SASI, Pearson Inform, Teachervision.com and many others. Our comprehensive offerings help inform targeted instruction and intervention so that success is within reach of every student. Pearson's other primary businesses include the Financial Times Group and the Penguin Group.
More from Pearson Foundation