Published 06-25-07
Submitted by Pearson Foundation
ATLANTA, GA. - June 25, 2007 - Nokia and the Pearson Foundation today announced two significant expansions of their Mobile Learning Institute program: The Mobile Learning Institute Leadership Network and the Digital Arts Alliance Leadership Institute.
The announcement was made at the opening of the annual National Educational Computing Conference (NECC).
Beginning this summer, and continuing through the 2008-2009 academic year, these two initiatives will more than triple the number of teachers served by the Mobile Learning Institute, providing regional, professional development workshops to teachers and academic teams eager to explore ways in which they and their students can experience firsthand how laptop computers, video production equipment, and mobile technologies are changing the ways that information will be organized, presented, and shared.
The new Mobile Learning Institute Leadership Network will offer two- and three-day, free hands-on sessions for teachers in regional workshops in at least 11 North American cities each year, in addition to continuing student and educator support in California, Louisiana, Massachusetts, Mississippi, New York, and Texas school districts. Following completion of the workshops, teachers can choose from a host of support materials from Pearson Education publishers Allyn & Bacon and Peachpit, and access resources available to Leadership Network members at www.mobilelearninginstitute.org.
"We're excited about the way the Mobile Learning Institute program is expanding," said Vannessa Nickson, senior manager for community involvement at Nokia. "As the Mobile Learning Institute has grown each year, more and more teachers and school administrators across the country have asked us to share our training and support with them. Through this new nationwide Leadership Network, we will provide new methods for students and teachers to connect with the latest digital and mobile technologies and better express themselves around the things that matter most to them."
The second initiative, the Digital Arts Alliance Leadership Institute, will provide comprehensive digital arts training to more than 100 additional technology educators from across the U.S., in conjunction with the International Society for Technology in Education (ISTE) and other partners.
These educators will receive support while working in school- or district-based leadership teams. Beginning later this summer and continuing through the coming academic year, team members will build digital arts skills and share approaches to applying these skills for their own school's advocacy and recruiting purposes. They will also develop shared implementation plans for integrating digital arts programming in their school or district - plans that will serve as the foundation for continued online training and support during the coming year.
"We know the amazing impact the Mobile Learning Institute has had for teachers and their students," said Mark Nieker, president of the Pearson Foundation. "By expanding the program and joining forces with ISTE, we're increasing the number of teachers who can deliver these experiences to students year after year. We're also making it possible for teachers across the country to learn from each other about the most effective way to integrate digital arts and to encourage 21st Century Skills within their classroom practice."
The Digital Arts Alliance is the consortium founded by the Pearson Foundation that promotes digital arts in K-12 education through fully funded and staffed programs delivered directly to schools and community centers nationwide. Digital arts involve creative expression using digital technology in a variety of media, including Web design, flash movies, computer graphics, digital photography, and other forms of interactive tools.
Each of these new initiatives is designed to extend the Mobile Learning Institute's Student and Educator Residency programs, which have served more than 12,000 students and teachers in classrooms and summer programs across the U.S. since 2005.
About the Mobile Learning Institute
The Mobile Learning Institute delivers engaging, personalized, project-based learning right to the classroom, giving students and teachers the opportunity to create digital presentations that share their perspectives and their understanding of classroom objectives. Working together, they design, develop, and complete the collaborative digital-arts projects they can share with each other, with their families, and with their community. In the process, students develop core subject knowledge together with essential learning, information, life and career skills. Teachers become equipped to engage their students' in a way that promotes classroom objectives and important 21st century skills. www.mobilelearninginstitute.org
About Nokia, Inc.
Nokia has a positive impact on society that extends beyond the advanced technology, products and services the company creates. Through its cooperation with the International Youth Foundation and other regional philanthropic and social responsibility programs, the company prepares young people to embrace opportunities created by the global economy and new technological advancements. The company has been an active regional contributor to youth and education causes for many years, with Nokia employees making their own contributions as volunteers in a range of programs throughout the world. More information on Nokia can be found at www.nokia.com.

About the Pearson Foundation
The Pearson Foundation extends Pearson's commitment to education by partnering with leading nonprofit, civic, and business organizations to provide financial, organizational, and publishing assistance across the globe. We aim to make a difference by sponsoring innovative educational programs and extending our educational expertise to help in classrooms and in local communities. More information on the Pearson Foundation can be found at www.pearsonfoundation.org.
Contact:
Rod Granger
Pearson Education
212-641-6114
212-641-6114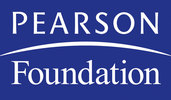 Pearson Foundation
Pearson Foundation
Pearson (NYSE: PSO) is the global leader in educational publishing, assessment, information and services, helping people of all ages to learn at their own pace, in their own way. For students preK-12, Pearson provides effective and innovative curriculum products in all available media, educational assessment and measurement for students and teachers, student information systems, and teacher professional development and certification programs. Our respected brands include Scott Foresman, Prentice Hall, SuccessMaker, Waterford, AGS, PowerSchool, Chancery SMS, SASI, Pearson Inform, Teachervision.com and many others. Our comprehensive offerings help inform targeted instruction and intervention so that success is within reach of every student. Pearson's other primary businesses include the Financial Times Group and the Penguin Group.
More from Pearson Foundation