Published 05-09-07
Submitted by Pearson Foundation
DALLAS, TX - May 8, 2007 "" More than 3,000 North Texas middle school students and their families have been invited to converge on Texas Stadium tonight at 7 p.m. for one the region's largest annual celebrations of the creative spirit "" the Third Annual Student Arts Celebration. The event showcases the work of students and teachers from across North Texas who have participated in Mobile Learning Institute and Make a Connection Thru Art classroom programs. It is hosted by Nokia and the Pearson Foundation, which together sponsor the two programs, and by the North Texas non-profit Big Thought.
The invited students, each of whom received Willy Wonka-like "golden tickets" of admission, represent the three school districts that participated in the programs during the 2006-07 school year: the Dallas, Irving and Keller Independent School Districts. The celebration is a chance for students to share their creative writing, visual art and digital films with students, teachers, and family members.
"This event is exactly what it says - a celebration," said Vannessa Nickson, Senior Manager, Community Involvement, Nokia. "We're celebrating all that these students have seen, been inspired by, and done themselves in the last several months. It's really incredible to see the digital films, poems, and art created by these young people-as in past years, the best part is sharing those through celebration. Year after year, we're amazed by the stories we hear from parents, from teachers, but the best is from the students themselves."
"The programs and accomplishments we're celebrating at the Third Annual Student Arts Celebration demonstrate how through art and technology today's students can to tackle issues that are relevant to their lives. At the same time, these programs are enabling educators to explore innovative ways to incorporate the arts and technology into their classrooms," said Texas State Board of Education Secretary Mavis Knight of Dallas.
This year, the Make a Connection Thru Art program provided more than 1,200 young people in Irving and Keller Middle Schools the chance to take part in a field trip to either the Nasher Sculpture Center in Dallas or the Fort Worth Modern Art Museum. While touring the gallery, the students learned how artists took an idea or concept and incorporated that theme into their work. Back in the classroom, they were challenged by professional artists to explore a topic important to them and then, over the ensuing 10 weeks, they turned that theme into art.
The Mobile Learning Institute Classroom Residency program was again offered to just over 1000 students across Irving's middle-schools, and this year for the first time was extended to an equal number of students and teachers in Dallas. Teachers and students worked together to create and compose digital films that, in some cases, documented their classroom learning while others shared their interests and personal stories. Students had the opportunity to present their finished digital films to their classmates and to their school.
"We're thrilled that we've been able to extend the Mobile Learning Institute program so broadly in North Texas," said Mark Nieker, President of the Pearson Foundation. "The Mobile Learning Institute started here in Irving just three years ago, and this past academic year the program served more than 8,000 teachers and students across the United States. We now provide digital arts support to students in the classroom, to teachers eager to improve the ways they use technology in the classroom, and to deserving young people in free, fully staffed digital arts summer camps."
As has been the case since each program's inception, examples of local student's work resulting from both programs are published online at www.makeaconnectionthruart.org or www.mobilelearninginstitute.org.
About Nokia, Inc.
Nokia has a positive impact on society that extends beyond the advanced technology, products and services the company creates. Through its cooperation with the International Youth Foundation and other regional philanthropic and social responsibility programs, the company prepares young people to embrace opportunities created by the global economy and new technological advancements. The company has been an active regional contributor to youth and education causes for many years, with Nokia employees making their own contributions as volunteers in a range of programs throughout the world. More information on Nokia can be found at www.nokia.com.

About the Pearson Foundation
The Pearson Foundation extends Pearson's commitment to education by partnering with leading nonprofit, civic, and business organizations to provide financial, organizational, and publishing assistance across the globe. We aim to make a difference by sponsoring innovative educational programs and extending our educational expertise to help in classrooms and in local communities. More information on the Pearson Foundation can be found at www.pearsonfoundation.org.
About Big Thought
Big Thought is one of the largest non-profit learning partnerships in the nation, inspiring, empowering, and uniting children and communities through education, arts and culture. Formed in 1987, the Dallas, Texas-based organization offers a diverse array of arts and culture-based performances, workshops, cultural excursions and multi-visit residencies for children and teens, and provides professional development and training to help adults use these programs. Big Thought's programs reach an average of 650,000 students, teachers and family members each year in schools, libraries, museums, juvenile facilities and community centers. More information on Big Thought can be found at www.bigthought.org.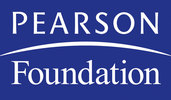 Pearson Foundation
Pearson Foundation
Pearson (NYSE: PSO) is the global leader in educational publishing, assessment, information and services, helping people of all ages to learn at their own pace, in their own way. For students preK-12, Pearson provides effective and innovative curriculum products in all available media, educational assessment and measurement for students and teachers, student information systems, and teacher professional development and certification programs. Our respected brands include Scott Foresman, Prentice Hall, SuccessMaker, Waterford, AGS, PowerSchool, Chancery SMS, SASI, Pearson Inform, Teachervision.com and many others. Our comprehensive offerings help inform targeted instruction and intervention so that success is within reach of every student. Pearson's other primary businesses include the Financial Times Group and the Penguin Group.
More from Pearson Foundation