Published 02-26-07
Submitted by Pearson Foundation
NEW YORK, NY- February 26, 2007 -Fifty thousand at-risk high school students will be the real winners today when National Academy Foundation president JD Hoye accepts the Directors Nonprofit Excellence Award given annually by the Committee Encouraging Corporate Philanthropy (CECP).
The $25,000 winner's check, presented by CECP on "National Corporate Philanthropy Day" will fund the National Academy Foundation's (NAF), network of more than 500 career-themed college preparatory academies across the country. Through an innovative educational model, NAF's small public school-based "learning communities" empower high school students to become active citizens who successfully go on to higher education and professions of their choosing. The NAF model works by bringing business people into the public schools and introducing disenfranchised youth to the world of business. Through the Academies, educators and business people work as partners by investing in and developing America's youth.
The National Academy Foundation was nominated for the award by both Pearson and Citigroup.
"Private-public partnerships are the cornerstone of NAF's educational reform design," said Hoye, "Our growth and success can be directly attributed to the value our corporate partners have placed on connecting youth with hands-on experiences in the workplace. Without their support, many of the young people who find clarity of purpose through internships would be less prepared for their future in society."
Pearson chief executive Marjorie Scardino said, "Pearson has been privileged to work with National Academy Foundation teachers and students, and we are thrilled that they have been recognized with this prestigious award. All of us in business and education have an interest in equipping high school students with the skills they need for college, for work, and for citizenship. NAF's model for high school reform is proven to raise graduation rates and prepare students to succeed."
Since 2000, CECP's Excellence in Corporate Philanthropy Awards have been presented annually to companies such as Cisco, GE, and Pfizer, and nonprofits like KaBoom!, Jumpstart, and The Children's Health Fund. The Excellence Awards selection committee is composed of experts from the corporate, government, media, nonprofit, social investing, consulting and academic communities.
Note to Editors: February 26 has been declared "National Corporate Philanthropy Day" by the Department of Commerce. There are National Academy Foundation Schools in 42 states and the District of Columbia. Go to: http://www.naf.org/maps
ABOUT THE NATIONAL ACADEMY FOUNDATION:
NAF was founded 25 years ago as a partnership between business leaders and educators. Today, more than 2,000 corporations are involved with local Academies throughout the country, securing internships, volunteering in classrooms, acting as mentors and serving on local Advisory Boards. NAF's record of success with 90 percent graduation rates and more than 80 percent of these graduates going on to college, has garnered the attention and support of a growing number of corporations and public policy makers. (www.naf.org)
ABOUT CECP
The Committee Encouraging Corporate Philanthropy (CECP) is the only international forum of business CEOs and Chairpersons with an agenda exclusively focused on corporate philanthropy. The Committee's mission is to raise the level and quality of strategic corporate giving nationally and globally by identifying, educating, promoting, and recognizing best practices and measurements of corporate philanthropy. CECP's members embrace and encourage other business leaders to promote the case for corporate philanthropy. (www.corporatephilanthropy.org)
ABOUT PEARSON
Based in London, Pearson (NYSE:PSO; LSE: PSON) is an international media company with market leading businesses in education, business information and consumer publishing. Its primary operations include Pearson Education, The Financial Times Group, and the Penguin Group. (www.pearson.com)
ABOUT THE PEARSON FOUNDATION AND THE NATIONAL ACADEMY FOUNDATION:
The Pearson Foundation and NAF work together to provide a series of digital-arts-based workshop programs for National Academy Foundation students and teachers. These hands-on sessions bring together two important tools for learning and instruction - project-based learning and the effective development of key 21stcentury skills young people need to succeed in class and at work. In addition to sponsoring these workshops for NAF students, the Pearson Foundation sponsors and hosts a series of professional development workshops with Academy teachers around the United States, providing in-class curriculum and support to Academy instructors as they began extending these principles to their classrooms. (www.pearsonfoundation.org)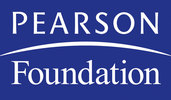 Pearson Foundation
Pearson Foundation
Pearson (NYSE: PSO) is the global leader in educational publishing, assessment, information and services, helping people of all ages to learn at their own pace, in their own way. For students preK-12, Pearson provides effective and innovative curriculum products in all available media, educational assessment and measurement for students and teachers, student information systems, and teacher professional development and certification programs. Our respected brands include Scott Foresman, Prentice Hall, SuccessMaker, Waterford, AGS, PowerSchool, Chancery SMS, SASI, Pearson Inform, Teachervision.com and many others. Our comprehensive offerings help inform targeted instruction and intervention so that success is within reach of every student. Pearson's other primary businesses include the Financial Times Group and the Penguin Group.
More from Pearson Foundation