Published 10-10-06
Submitted by Pearson Foundation
WASHINGTON--(BUSINESS WIRE)-Today at the National Press Club, Pearson Education announced the formation of the Hispanic Leadership Council on Education. The 17 inaugural members of the council include superintendents from several of the nation's leading school districts.
"This country's Hispanic student population faces unique educational challenges," said Carlos Alcazar, president, Hispanic Communications Network. "I commend Pearson Education for bringing this prestigious group of education leaders from around the country together to discuss strategies for overcoming the gaps in academic progress and achievement faced by Hispanic students."
According to U.S. Census data, by the year 2025, Hispanic children will make up 25 percent of the school-age population. In the nation's largest states - California, Texas, Florida and New York - the Hispanic student population has already reached that level. Yet, currently only a little more than half of the total Hispanic population has a high school diploma, and the number of Hispanic students who graduate from college drops even more dramatically.
"It is critical that our national education agenda focus attention on meeting the needs of Hispanic students - the new 'largest minority' in the United States," said Wilfredo Laboy, superintendent, Lawrence Public Schools, Mass., and president, Association of Latino Superintendents and Administrators. "As a member of the new Hispanic Leadership Council on Education, I am committed to working with my colleagues from around the country to forge a coalition that will identify strategies for meeting the unique needs of our rapidly growing Hispanic student community."
In addition to Laboy, members of the Hispanic Leadership Council on Education are Robert Alfaro, eastern regional superintendent, Clark County School District, Nev.; Anthony Amato, superintendent, Kansas City-Missouri School District, Mo.; Ray Chavez, principal, Valencia Middle School, Tucson Unified School District, Ariz.; Sonia Diaz, superintendent, Las Cruces Public Schools, N.M.; Robert Duron, superintendent, San Antonio Independent School District, Texas; Deborah Esparza, area two instructional officer, Chicago Public Schools, Ill.; Carmella Franco, superintendent, Whittier City School District, Calif.; Arturo Guajardo, superintendent, Pharr-San Juan-Alamo Independent School District, Texas; Ricardo Medina, academic achievement officer, Alum Rock School District, Calif.; Anthony Monreal, superintendent, Selma Unified School District, Calif.; Hector Montenegro, superintendent, Ysleta Independent School District, Texas; Tomasita Ortiz, director, Multilingual Student Education Services, Orange County Public Schools, Fla.; Manuel Rivera, superintendent, Rochester City School District, N.Y.; Darline Robles, superintendent, Los Angeles County Office of Education, Calif.; Abelardo Saavedra, superintendent, Houston Independent School District, Texas; and Patricia Watkins, superintendent, Prince Edward County Public Schools, Va.
"At Pearson Education, we are committed to working with educators to ensure that the growing Hispanic community has access to the educational opportunities necessary for success in school and in life," said Kathy Hurley, senior vice president, strategic partnerships, Pearson Education. "It is exciting to have such a distinguished group of educators join the Hispanic Leadership Council on Education and be able to work with education leaders from throughout the country to tackle this critical issue."
About Pearson Education
Educating 100 million people worldwide, Pearson Education is the global leader in educational publishing. With brands such as Pearson Prentice Hall, Pearson Scott Foresman, Pearson Educational Measurement, Pearson Assessments, Pearson Learning Group, LessonLab, and many others, Pearson Education provides quality content, assessment tools and educational services in all available media, spanning the learning curve from birth through college and beyond. Pearson Education is part of Pearson (NYSE:PSO), the international media company, whose other primary operations include the Financial Times Group and the Penguin Group.
Copyright Business Wire 2006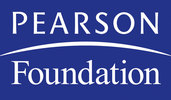 Pearson Foundation
Pearson Foundation
Pearson (NYSE: PSO) is the global leader in educational publishing, assessment, information and services, helping people of all ages to learn at their own pace, in their own way. For students preK-12, Pearson provides effective and innovative curriculum products in all available media, educational assessment and measurement for students and teachers, student information systems, and teacher professional development and certification programs. Our respected brands include Scott Foresman, Prentice Hall, SuccessMaker, Waterford, AGS, PowerSchool, Chancery SMS, SASI, Pearson Inform, Teachervision.com and many others. Our comprehensive offerings help inform targeted instruction and intervention so that success is within reach of every student. Pearson's other primary businesses include the Financial Times Group and the Penguin Group.
More from Pearson Foundation