Published 08-30-06
Submitted by Pearson Foundation
BOSTON- On August 24, Jumpstart and its partners - American Eagle Outfitters, Pearson, and Starbucks - hosted events across the country as part of Jumpstart's Read for the Record, a national campaign designed to engage adults and children in setting the world record for the largest shared reading experience ever. Although the official count is still being tallied, adults had pledged (prior to the event) to read with more than 150,000 children yesterday. As of August 27, 600 reports had come in providing documentation of 114,000 children, who read The Little Engine That Could with adults on Aug. 24. With more than 1,000 local events taking place last Thursday, Jumpstart expects this number will keep climbing as reports continue to be sent from locations across the country.
"Jumpstart's mission - working toward the day when every child in America enters school prepared to succeed - has resonated in communities all over the country, especially those in dire need of quality early education resources," said Rob Zeaske, Vice President of Jumpstart. "Jumpstart's Read for the Record campaign was not just a shared reading experience or a fun way to set a Guinness World Record; it's an echoing statement by thousands of Americans about what is positive and possible."
Prior to the record-setting day, hundreds of thousands visited the campaign website to register - signifying a pledge to read with children last Thursday. In addition, more than a thousand librarians, teachers, Starbucks store managers, and local enthusiasts used the online event planning resources to create public record-setting reading events in their communities. Official documentation of participation at these events is still being collected in cooperation with Guinness World Records™, who presented Jumpstart (on August 25) with a certificate for setting this new world record. To date, some of the greatest participation rates have been posted by fellow education-focused organizations. Bright Horizons Family Solutions, one of Jumpstart's campaign partners, reported more than 33,000 children participating in 350 centers. La Petite Academy recorded more than 10,000 children across multiple locations. And North East Independent School District in San Antonio, TX rallied all their elementary schools, which have together already accounted for 18,000 child participants. Many who read in their homes and local communities have also sent documentation to prove they too helped set the record - with anywhere from one to several hundred children - and these are every bit as important participants.
In addition to participation rates that dramatically surpassed expectations and set a new Guinness World Record, which Jumpstart has every intention of breaking next year in the 2007 installment of this annual campaign, another key component was the publication of a custom limited edition of the record-setting book, The Little Engine That Could. Custom published and underwritten by Pearson and its Penguin Young Readers division, this limited edition has been available at Starbucks since August 1, with 100% of sales benefiting Jumpstart. Sales will continue through today; however, many stores have sold out with more than 50,000 books sold in a four week period. Despite limited supplies at Starbucks, custom editions may still be donated to children in need through www.readfortherecord.org.
Jumpstart's Read for the Record was developed because of a striking disparity in early education resources. While many children benefit from nearly 2,000 hours of one-to-one reading with an adult by kindergarten, others are exposed to as few as 25 hours (in total). Research shows that such early deficits lead to a performance gap that persists throughout school and into adulthood, contributing to additional social issues, such as dropping out of school, unemployment and crime. By bringing national attention to this issue, Jumpstart and its partners are taking big strides toward remedying this entirely solvable problem.
"As thrilled as we are with this Guinness World Record, what really matters to Jumpstart, and what we can't be happier about," said Zeaske, "Is that through Jumpstart's Read for the Record we've been able to engage hundreds of thousands in Jumpstart's mission."
About JUMPSTART
Jumpstart is a national early education organization that works toward the day every child in America enters school prepared to succeed. Through extraordinary attention in yearlong one-to-one relationships, Jumpstart inspires children to learn, adults to teach, families to get involved, and communities to progress together. Headquartered in Boston, in the 2006-2007 program year Jumpstart will engage more than 3,000 college students in service to 12,000 children; the organization operates in 64 communities in 19 states and serves more than 225 Head Start and other early learning centers across the country. Jumpstart's national sponsors include American Eagle Outfitters, AmeriCorps, Pearson, and Starbucks. Jumpstart is the recipient of the Fast Company/Monitor Social Capitalist Award (2004, 2005 and 2006) and the Committee to Encourage Corporate Philanthropy's Directors Award. For more information, visit the Jumpstart Web site at www.jstart.org. For more information about Jumpstart's Read for the Record campaign, visit www.readfortherecord.org.
About AMERICAN EAGLE OUTFITTERS

American Eagle Outfitters (NASDAQ: AEOS), headquartered in Pennsylvania, is a leading lifestyle retailer that designs, markets, and sells its own brand of relaxed, casual clothing for 15 to 25 year olds, providing high-quality merchandise at affordable prices. AE's collection includes modern basics like jeans, cargo pants and graphic Ts as well as a stylish assortment of cool accessories, outerwear and footwear. American Eagle Outfitters currently operates 783 AE stores in 49 states, the District of Columbia and Puerto Rico, and 71 AE stores in Canada. AE also operates via its web business, www.ae.com, which offers additional sizes and styles of favorite AE merchandise. American Eagle was Jumpstart's first corporate sponsor and has been supporting the organization since 1997.
About PEARSON
Pearson plc (NYSE: PSO) is an international media company. Its major business operations are: The Financial Times Group, which has an international network of business and financial newspapers and online services that are read by millions of business executives and investors every day; Pearson Education, the world's leading education business, which helps teachers teach and students learn at every stage and in every part of the world; and Penguin Group, which is one of the pre-eminent names in consumer publishing, with an unrivalled range of fiction and non-fiction, bestsellers, and classic titles.
Pearson and its businesses are proud sponsors of Jumpstart's Read for the Record campaign. Jumpstart and the Pearson businesses share a passion for education and inspiring people to reach their full potential. These shared goals and values led Jumpstart and Pearson to create the Pearson Teacher Fellowship in 2001. Each year, the Pearson Teacher Fellowship provides the opportunity for a select group of achievement-oriented college graduates to enter the early education field by becoming preschool teachers in Head Start and other early learning centers serving at-risk children. The Fellowship provides these talented individuals a stipend, intensive training, assistance earning teaching certification, mentoring from a Pearson professional, and additional support and resources during the first two years of their teaching careers. For more information go to www.pearsonfoundation.org.
About STARBUCKS
Through the dedication of our passionate partners (employees), Starbucks Coffee Company has transformed the way people in 37 countries enjoy their coffee, one cup at a time. Starbucks is the premier purveyor of the finest coffee in the world, with more than 11,000 retail locations in North America, Latin America, Europe, the Middle East and the Pacific Rim. The Company is committed to offering its customers the highest quality coffee and human connection through the Starbucks Experience, while striving to improve the social, environmental and economic well being of its partners, coffee farmers, countries of coffee origin, and the communities which it serves. Through Ethos Water, Starbucks demonstrates its long history of integrating a social conscience into all aspects of its business. The Company surprises and delights its customers by producing and selling bottled Starbucks Frappuccino® coffee drinks, Starbucks DoubleShot® espresso drink and Starbucks® superpremium ice creams through its joint venture partnerships, and Starbucks™ Coffee and Cream Liqueurs through a marketing and distribution agreement, in other convenient locations outside its retail operations. The Company's brand portfolio includes superpremium Tazo® teas, Starbucks Hear Music™ compact discs, Seattle's Best Coffee and Torrefazione Italia. These brands' unique and innovative personalities allow Starbucks to appeal to a broad consumer base.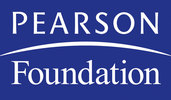 Pearson Foundation
Pearson Foundation
Pearson (NYSE: PSO) is the global leader in educational publishing, assessment, information and services, helping people of all ages to learn at their own pace, in their own way. For students preK-12, Pearson provides effective and innovative curriculum products in all available media, educational assessment and measurement for students and teachers, student information systems, and teacher professional development and certification programs. Our respected brands include Scott Foresman, Prentice Hall, SuccessMaker, Waterford, AGS, PowerSchool, Chancery SMS, SASI, Pearson Inform, Teachervision.com and many others. Our comprehensive offerings help inform targeted instruction and intervention so that success is within reach of every student. Pearson's other primary businesses include the Financial Times Group and the Penguin Group.
More from Pearson Foundation