Published 09-05-00
Submitted by Pearson Foundation
Mother truly does know best-in this case Working Mother magazine, which voted Pearson Education one of the nation's top 100 companies for working moms. Pearson executives underscored the company's placement in the Top Five for workplace "flexibility," which, they say, provides benefits for all its employees.
"Of Pearson Education's 8,000 U.S. employees, 90 percent take advantage of an alternative work schedule," said Marjorie Scardino, CEO of Pearson plc, the parent company of Pearson Education. "As a working mother myself, I know the importance of striking a balance between life and work. Pearson's tradition of helping all our employees to succeed by offering flexible working arrangements exists because we believe that when life works, work benefits."
The company offers employees a wide array of working arrangements, including telecommuting from one to five days per week, job sharing, flex-time workdays and a compressed summer work week.
"We attract and retain the highest-quality employees by offering meaningful benefits that have grown naturally out of key company values. Our aim is to provide a balance between work and home responsibilities for all of our employees at every stage of their personal and professional lives," said Peter Jovanovich, CEO of Pearson Education.
Working Mother judged companies in five key categories: flexibility, work/life, advancing women, leave for new parents and childcare. Pearson Education employees recognize and appreciate the company's family-friendly benefit programs. These include emergency back-up child care and, for prospective adoptive parents, up to $3,000 in adoption financial aid as well as help through the often frustrating tangle of adoption agency rules and requirements.
Pearson Education also offers paid leave to care for a seriously ill family member or new child, a benefit still rarely seen among most American companies. Some employees have beloved pets to worry about during the work day, and for them Pearson offers help with referrals to pet care providers, just one of the many options offered through its counseling, education and referral services.
When compared to many other U.S. companies Pearson Education also competes strongly in advancing women through its ranks. Currently, women comprise 60 percent of Pearson Education's workforce. In addition, women make up 37 percent of the Pearson Education executive team while the majority of its first-line managers are women.
It's a record that would make Mother proud.
ABOUT PEARSON EDUCATION
With offices in 30 countries, Pearson Education is the world's largest education business. All students in the U.S. use at least one Pearson Education textbook or on-line learning program during their educational experience. Pearson Education's brands and leading imprints include: Addison Wesley, Prentice Hall, Allyn & Bacon, Longman, Scott Foresman, Computer Curriculum Corporation, Benjamin Cummings, Peachpit Press, Que, Sams, New Riders Publishing, Pearson Learning, Globe Fearon, Skylight, Merrill Education, and Macmillan USA. Pearson Education is the global leader in on-line learning through its 1,200 textbook companion Web sites and the InformIT portal for technology professionals. Pearson's Learning Network, www.learningnetwork.com, brings on-line education to all internet users via four interactive networks: K-12, Higher Education, Professional Development and Lifelong Learning. Pearson Education is the global education business of Pearson plc, the international media group. For more information, visit www.pearsoned.com.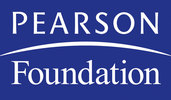 Pearson Foundation
Pearson Foundation
Pearson (NYSE: PSO) is the global leader in educational publishing, assessment, information and services, helping people of all ages to learn at their own pace, in their own way. For students preK-12, Pearson provides effective and innovative curriculum products in all available media, educational assessment and measurement for students and teachers, student information systems, and teacher professional development and certification programs. Our respected brands include Scott Foresman, Prentice Hall, SuccessMaker, Waterford, AGS, PowerSchool, Chancery SMS, SASI, Pearson Inform, Teachervision.com and many others. Our comprehensive offerings help inform targeted instruction and intervention so that success is within reach of every student. Pearson's other primary businesses include the Financial Times Group and the Penguin Group.
More from Pearson Foundation