Published 09-22-08
Submitted by USA Cares, Inc.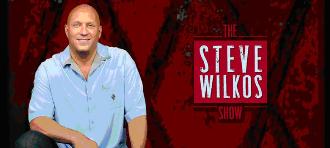 RADCLIFF, KY. - September 22, 2008 - USA Cares has a new partner in its mission to provide financial support for military families in their time of need. NBC Universal Domestic Television Distribution's "The Steve Wilkos Show" is teaming with the organization to "make a difference in the lives of U.S. military personnel and their families."
Wilkos, a former Marine and Chicago police officer, will serve as a national spokesperson for the organization and will travel the country to help get the word out for USA Cares. The married father of two young children, he has a special place in his heart for those in the service, veterans and the families left behind by those serving overseas.
"As a former Marine, I couldn't be more proud to support an organization like USA Cares," Wilkos said. "USA Cares provides military families and veterans with critical resources, and I cannot think of a more deserving group of people to support."
The show is kicking off its second season with USA Cares, including asking viewers to get involved by logging on to the show's web site, www.SteveWilkos.com, or the USA Cares site, www.usacares.org. According to NBC Universal Domestic Television Distribution, a national public service announcement campaign, in-show messaging, national and local fundraising events, co-branded online initiatives and much more are in the works.
"Steve Wilkos takes on difficult challenges and issues in a very direct and impactful way. And it's like my Marine Corps friends say, 'Once a Marine"¦Always a Marine'." USA Cares Executive Director Bill Nelson said. "You have to respect the fact that some challenges just cannot be ignored. USA Cares is appreciative of the commitment by Wilkos and NBC Universal in assisting us help military families and veterans from all branches of service when they most need it."
USA Cares was founded in 2003 and has responded to about 12,000 requests for help with more than $5 million in direct assistance grants. On the housing front, USA Cares is a recognized leader in mortgage loss prevention assistance for the military. In the future, USA Cares hopes to work with other partners to field a program for post traumatic stress disorder and traumatic brain injury victims who lack the financial resources to attend the treatment they need and deserve, ensuring that the service member doesn't have to choose between groceries or treatment.
Nationally, USA Cares receives more than 100 new requests for assistance a week. Dedicated staff and volunteers work through each one with the determination and commitment to assist these families as quickly as possible. "USA Cares is out there actually providing financial assistance to solve these problems "" we're not just talking about them," Nelson said.
About NBC Universal Domestic Television Distribution
NBC Universal is a leader in providing entertainment programming to the domestic and international marketplaces. The NBC Universal Domestic Television Distribution division is responsible for the distribution of NBC Universal product to all forms of television within the U.S. and Canada. This includes distribution of current and library film and television product, including formats and non-scripted programming, in the pay, free, and basic markets, as well as the domestic syndication of first-run syndicated TV programs and theatrical and TV movie packages. "The Steve Wilkos Show" is currently distributed in more than 95% of U.S. markets.
About USA Cares and Share A Minute
USA Cares is a nonprofit 501(c)(3) organization that helps military families bear the burdens of service with financial and advocacy support. Its mission: to assist wounded warriors and their families, to prevent home foreclosures and evictions and to help with basic needs during financial crisis. Share A Minute asks Americans to donate $25 to represent one minute of a Soldier, Sailor, Airman or Marine's full 525,000 minute tour of duty. In its five and one-half years of operation, USA Cares has responded to over 11,000 requests for assistance, saved 465 military family homes from foreclosure or eviction thus sparing over 1,000 children from uncertainty. Families anywhere in America can apply for assistance through the USA Cares web site, http://www.usacares.org/, or by calling 1-800-773-0387. For more information on USA Cares contact jrevell@usacares.org.

USA Cares, Inc.
USA Cares, Inc.
USA Cares exists to help service members and their families across America and around the globe. USA Cares provides support with relevant and direct assistance that improves challenging situations and betters the life and well-being of America's service members who ask so little, yet give so very much. Helping service members and their families with quality of life issues using grants, counseling and mentorship.
More from USA Cares, Inc.