Published 09-11-08
Submitted by USA Cares, Inc.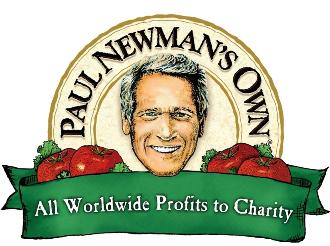 RADCLIFF, KY. - September 11, 2008 - USA Cares recently received a Newman's Own Foundation $5,000 grant in recognition of its mission to provide military families with financial support and other critical resources in their time of need.
The awards are co-sponsored by the Fisher House Foundation Inc., Newman's Own Inc. and Military Times Media Group with the purpose of recognizing homefront organizations for their contributions to military quality of life.
"Being chosen for this grant really shows that USA Cares is making a difference nationwide," USA Cares Executive Director Bill Nelson said. "This recognition tells people that we are worthy of support, and we need that support to continue helping these families."
Paul Newman's iconic likeness adorns a variety of products in grocery stores. It is, according to newmansown.com, "shameless exploitation in pursuit of the common good." Newman and the foundation donate all profits and royalties after taxes for educational and charitable purposes. Since 1982, Newman and his foundation have given more than $250 million to thousands of charities worldwide.
USA Cares accepted the award and $5,000 grant at an event hosted by Admiral Mike Mullen, Chairman of the Joint Chiefs of Staff, at the Pentagon Auditorium in Washington, D.C. Fourteen other organizations received grants in amounts ranging from $15,000 to $1,000. Fisher House reported that it received 120 applications for these grants.
"Your spirit of volunteerism, generosity and patriotism is making a difference in the quality of life for members of the military and their families," the award states. "Your contributions to the support and welfare of our armed forces are appreciated."
The Fisher House facilitates the awards. Its foundation is "dedicated to our greatest national treasure...our military service men and women and their loved ones."
"This grant will go to direct assistance for military families and our general mission," USA Cares Fund Development Director Jennifer Robinson said. "We're honored to receive this grant."
About USA Cares and Share A Minute
USA Cares is a nonprofit 501(c)(3) organization that helps military families bear the burdens of service with financial and advocacy support. Its mission: to assist wounded warriors and their families, to prevent home foreclosures and evictions and to help with basic needs during financial crisis. Share A Minute asks Americans to donate $25 to represent one minute of a Soldier, Sailor, Airman or Marine's full 525,000 minute tour of duty. In its five and one-half years of operation, USA Cares has responded to over 11,000 requests for assistance, saved 465 military family homes from foreclosure or eviction thus sparing over 1,000 children from uncertainty. Families anywhere in America can apply for assistance through the USA Cares web site, http://www.usacares.org/, or by calling 1-800-773-0387. For more information on USA Cares contact jrevell@usacares.org.

USA Cares, Inc.
USA Cares, Inc.
USA Cares exists to help service members and their families across America and around the globe. USA Cares provides support with relevant and direct assistance that improves challenging situations and betters the life and well-being of America's service members who ask so little, yet give so very much. Helping service members and their families with quality of life issues using grants, counseling and mentorship.
More from USA Cares, Inc.