Published 07-02-08
Submitted by USA Cares, Inc.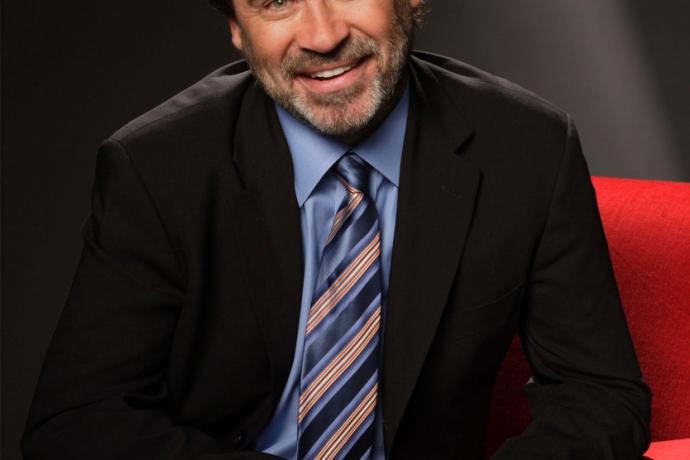 RADCLIFF, KY - July 2, 2008 - USA Cares, the nation's leading non-profit organization providing post-9/11 veterans and military families with financial support and other critical resources, today kicked off a nationwide fundraising campaign called "Share-A-Minute with A Service Member." As a vocal advocate for Military Personnel and their families, comedian, talk radio host, author, actor and USA Cares National Spokesperson Dennis Miller announced the effort on his daily radio show, "The Dennis Miller Show," and urged listeners to donate today.
"USA Cares"¦helps the newest veterans, those who are serving in hostile places at the moment," Miller said. "A recent RAND study said that there may be over 300,000 who suffer from traumatic brain injury (TBI); post traumatic stress disorder (PTSD) and over half of them are undiagnosed and untreated. Now the costs to America will be billions of dollars and we can do better: We will do better one person at a time."
USA Cares Founder, Command Sergeant Major Roger Stradley, US Army (Retired), joined Miller to elaborate on the campaign: "When a young man or woman gets on a plane to go to Iraq or Afghanistan they are looking at about 525,000 minutes away from his family. And of course they are back home waiting that same amount of time. It costs USA Cares about $25 a minute to provide support in helping with the wounded, helping with home foreclosure issues [and] quality of life. And so what we have done is come up with a program called Share-A-Minute. It's on our website at usacares.org and we're asking you to step up to the plate, take one minute for these guys and gals and allow us to continue to help with what we've been doing for the last five and a half years."
Miller concluded the announcement with a call to action to listeners: "What have I given you my highest approval on? Well whatever it is it's now second because this is four stars, two thumbs up, salt of the earth people doing the right things for our veterans. If you have it in your heart, and I know you see what Americans donate, it absolutely boggles the mind, but if you can carve out a little piece for the USACares.org people, we would appreciate it."
USA Cares currently receives more than a hundred new requests for assistance a week from military families. Dedicated staff and volunteers work through every one of them, one at a time, with the determination and commitment to quickly resolve the issues and allow the Military Families to receive the assistance needed. "The only way we allow them to repay in any way is by saying thank you." USA Cares Executive Director Bill Nelson said.
About USA Cares
USA Cares is a worldwide non-profit 501 (c)(3) organization serving US Military Service Members of all ranks and branches and their families with direction and advice along with grant assistance for quality of life issues caused by military service. Continuing into their sixth year, USA Cares has received requests from over 11,000 Service Members and families with millions of dollars in organizational and found resources. In partnership with The Homeowners Preservation Foundation, USA Cares has also saved hundreds of military homes from foreclosure across the Nation. In 2007 alone, USA Cares helped 98 wounded service members; saved 192 homes from foreclosure or eviction and provided 4,146 requests with other forms of assistance. Military Families anywhere in America can apply for assistance through the USA Cares web site, www.usacares.org, or by calling 1-800-773-0387.
About Dennis Miller
Emmy award winner and four-time Writers' Guild award winner, Dennis Miller offers his unique take on the day's topics with comedy and satire on his daily radio show, The Dennis Miller Show, launched by Westwood One in March 2007. It's been said that Miller is "One of the premiere comedy talents in America today..." While others are blunt assessing Miller's comedic stature, Dennis himself makes a virtue of understatement, but there is nothing low key about his career.
Miller is a five-time Emmy award winner for his critically acclaimed half-hour, live talk show "Dennis Miller Live" which had a nine year run on HBO. He also wrote and starred in the Emmy-nominated cable comedy special "Raw Feed", his sixth such special. He was the host and executive producer of CNBC's "Dennis Miller", a topical interview talk show featuring reasoned discourse, opinion and humor.

USA Cares, Inc.
USA Cares, Inc.
USA Cares exists to help service members and their families across America and around the globe. USA Cares provides support with relevant and direct assistance that improves challenging situations and betters the life and well-being of America's service members who ask so little, yet give so very much. Helping service members and their families with quality of life issues using grants, counseling and mentorship.
More from USA Cares, Inc.