Published 02-04-08
Submitted by Owens, Williams & Wood (OWW) Consulting
PARIS, KUALA LUMPUR "" February 4, 2008 "" Vigeo, leading European Corporate Social Responsibility (CSR) Ratings Agency has teamed-up with OWW Consulting, a specialist in CSR and Socially Responsible Investment (SRI) in Asia and the Middle East, to extend its coverage into Asia-Pacific.
Both companies provide independent expert research on CSR and SRI using a methodology based on internationally recognised standards. Their analysis identifies and evaluates non-financial risks and opportunities relative to companies' commitments on social, environmental and governance criteria.
Consequently, Vigeo will provide its clients access to SRI Research on the companies included in the DJ Stoxx 600 Asia-Pacific. And OWW will have access to Vigeo's SRI research on the DJ Stoxx 600 Europe.
The Vigeo-OWW partnership will draw on the global analysis of Vigeo and the local expertise of OWW to bring the entire Vigeo Equitics(R) range of world-class SRI research into the reach of fund managers and financial institutions in Asia-Pacific. The new Vigeo state-of-the-art SRI research and alerts service will also be introduced into the Asia-Pacific market for the first time.
Nicole Notat, CEO of Vigeo, said "Vigeo's commitment to provide its SRI clients with research in line with their needs, includes extending its coverage. In 2008, it shall reach the full coverage of the DJ Stoxx 1800. The Vigeo-OWW partnership represents another step towards consolidating this commitment."
Dr Geoffrey Williams, Managing Director and CEO of OWW Consulting said, "The close parallels between Vigeo and OWW provide a very strong foundation for this partnership. We hope to build a successful relationship which will allow both companies to expand our client services to create new and exciting SRI research products in the future. This partnership takes place in a rapidly growing SRI market, estimated in US$4 trillion".
Both companies also provide Sustainability Indexes which track the companies showing a good CSR performance. Vigeo provides the ASPI Eurozone index and the Ethibel Sustainable Index (ESI) Series, which cover Global and European markets. OWW provides the OWW ResponsibilityTM SRI Index Series for Malaysia and Singapore.
Visit www.vigeo.com.
www.oww-consulting.com
About Vigeo
Vigeo is the Leading European Corporate Social Responsibility Ratings Agency. Vigeo measures the organisations' CSR commitments, and identifies extra-financial risk and their level of management.
Vigeo provides two services:
SRI Analysis, Ratings and Benchmarks for investors and asset managers
CSR Audits for companies and local governments An expanding group: The Vigeo teams represent a staff of 75 and 14 different nationalities, on 4 locations: Paris, Brussels, Milan, Casablanca. www.vigeo.com

About OWW Consulting

OWW Consulting is a leading provider of Corporate Social Responsibility (CSR) solutions and Socially Responsible Investment (SRI) research in Asia Pacific and the Middle East. We aim to help organisations to understand how their financial, economic, social and environmental performance can be enhanced through socially responsible business practices.

We are Organisational Stakeholders of the Global Reporting Initiative (GRI) and supporters of the UN Global Compact.

OWW was the first signatory to the UN Principles for Responsible Investment (UNPRI) in Malaysia and Singapore

For further information please visit our websites: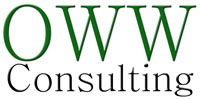 Owens, Williams & Wood (OWW) Consulting
Owens, Williams & Wood (OWW) Consulting
Owens, Williams & Wood (OWW) is a technology-based Business Solutions Company located in Malaysia and Singapore, specialising in CSR and SRI analysis. We offer a range of web-based technologies to enable clients to improve their management and communication of corporate social responsibility (CSR) and sustainability. We have recently launched the Responsibility™ SRI Index Series which aims to identify companies in Malaysia and Singapore with good CSR/ESG reporting with a view to tracking their performance and recommending their stocks for funds and private investors. The Responsibility™ SRI Index Series is complimented by our in-depth analysis of the CSR performance of companies in SE Asia and background research into the CSR and SRI environment in the region drawing on our specialist knowledge of South East Asian markets. In addition to the Responsibility™ SRI Index Series, our portfolio includes the following services:
Responsibility™ Online self-reporting and rating tool for responsible business management.
Responsible Asia™ Training, communications and strategies for responsible business.
Asian Opinions™ Opinion surveying solutions for stakeholder engagement.
Private Client Research Services, fully bespoke analytical reports and recommendations.
Industry Research Macro views, analysis and reporting of industry benchmarks. OWW Consulting is the first company in Malaysia and Singapore to sign-up to the United Nations Principles for Responsible Investment (UNPRI).
More from Owens, Williams & Wood (OWW) Consulting