Published 04-18-07
Submitted by Mentor Capital Network
WASHINGTON, D.C. - April 18, 2007 - The William James Foundation held the final awards ceremony for their annual business plan competition on Friday, April 13th, where they determined and announced the recipients of the top three prizes, honorable mentions and best-in-local-school prizes.
A crowd of competition judges, current and past entrants and the general public joined the foundation staff at the World Resources Institute. The three finalists gave presentations and participated in a question and answer session from a panel of judges and audience members. After the panel of judges deliberated, Foundation President John Nelson announced the order of winners. The top three winners, the honorable mentions and the best-in-local school teams got to select from a basket of in-kind prizes in addition to cash prizes.
Details on each prize and donor can be seen at www.williamjamesfoundation.org/prizes.
It was a great accomplishment for these teams to have made it through the competition this far. More than sixty plans entered the competition originally and included enterprises ranging from international development, organic clothing, green building, energy efficiency, green dry cleaning, internet technologies and software, household energy consulting, sustainable fishing, green real estate, cell phone technology, medical care, wind energy, financial literacy, education, leadership training, waste recycling, and local business development. From this pool of plans, thirty were selected and further narrowed down to the list below.
More than 100 reading judges evaluated the plans, and each plan was read at least six times during the competition. The readers included experts in both social ventures and traditional business plans, community activists, Wall Street professionals, academics, and CEOs of national for-profit and not-for-profit organizations.
1st Place: Natural Capital
Natural Capital, who will be building environmental friendly houses in downtown St. Louis, was awarded $3,000 plus a CitySoft Community Enterprise website platform and setup from ITF Consulting. They also receive 10 hours of online communications consulting from Community IT Innovators.
2nd Place: Rethos.com
Rethos.com, who will be creating an online social networking site for non-profits, was awarded $2,000 plus 10 hours of financial and investment advice from Wall Street Without Walls and 10 hours of organizational consulting from The Affinity Lab.
3rd Place: EcoMisha
EcoMisha, who will provide environmental consulting to homes and offices, was awarded $1,000 and 25 hours pro-bono from the law firm of Swankin & Turner and 10 hours of support from Strategic Sustainability Consulting.
Best-in-Local School: Fusion Fleet
Fusion Fleet, who is designing an all-hybrid car rental firm, was the best of the local school entrants, and will receive $200, plus Net Impact membership for their team and a happy hour / feedback session sponsored by the DC Net Impact professional chapter.
Honorable Mention #1: EcoInsure
EcoInsure, who will be providing insurance services to land trusts, will receive 20 hours of pro-bono accounting work from Acumen Financial and 5 hours of consulting from Bump & Associates, a part of Ameriprise Financial Services.

Honorable Mention #2: Whole Hearth Consulting
Whole Hearth, who will be providing environmental consulting, will receive 5 hours of pro bono legal assistance from DC attorney Joel Weingarten.
Honorable Mention #3: Seed Capital
Seed Capital, who is developing low-cost green housing, will receive three years of Developer Extreme website hosting from ThinkHost, Inc.
Honorable Mention #4: Fisherman's Daughters Biofuels
Fisherman's Daughters Biofuels, who is creating a source of locally-developed biofuels for their community, will also receive three years of Developer Extreme website hosting ThinkHost, Inc.
Honorable Mention #5: Wild Alaskan Fishmeal
Wild Alaskan Fishmeal, who is using fish products to create biofuels in Alaska and Canada, will receive five hours of legal support from Stargazer Consulting.
The Foundation congratulates and commends all entrants and winners for their hard work throughout the competition process.
The William James Foundation helps support entrepreneurs who are committed to multiple-bottom line businesses (people, planet, profit) by providing entrants to our competition with resources to move forward in their ventures and goals and maintaining an ongoing network of participants and contacts.
The William James Foundation also hosts and supports a series of events including a speaker series and tours of sustainable business in the DC area. Please visit www.williamjamesfoundation.org for more information and www.wabas.net to view a common calendar of events among the sustainable business community in DC.
Ian T. Fisk is the executive director of the William James Foundation. He can be reached at 202/233-8888 or ian.fisk@williamjamesfoundation.org.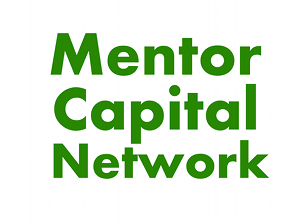 Mentor Capital Network
Mentor Capital Network
Mentor Capital Network, a Washington-DC based 501(c)3, strives to advance the evolution towards a more socially responsible economy. We support new entrepreneurs who are committed to establishing socially responsible businesses and policies that will more equitably benefit all stakeholders -- consumers, employees and their families, and the public-at-large, in addition to investors.
Our main program is the Sustainable Business Plan Collaboration. Over the years, we've supported over 930 ventures with almost $6M worth of mentor capital, giving entrepreneurial teams customized feedback on their business plans and access to a network of over 1,000 of the world's best industry and regional experts who have graciously given their time to support these startup teams. We seek to create and accelerate opportunities for these teams to make a serious, innovative, and scalable difference in the world.
Mentor Capital Network is the trade name of the William James Foundation.
More from Mentor Capital Network