Published 03-07-08
Submitted by Light Years IP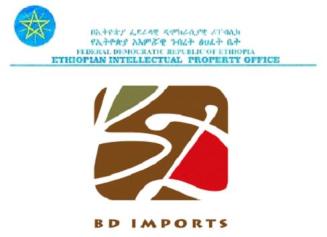 ROCKFORD, IL - March 7, 2008- BD Imports, one of the most recognized importers of specialty coffees in the United States with customers whose needs range from a few hundred pounds to several hundred tons of coffee, joins the growing network of licensed distributors of Ethiopia's trademarked coffees.
Recognizing that quality and social responsibility go hand-in-hand, BD Imports is committed to building both.
The company has purchased Ethiopian coffees since 2004. Engaged in helping to bring attention to Ethiopia coffee farmers and quality coffee, BD Imports was instrumental in helping to establish the first Ethiopian internet coffee auction. After signing the agreement, Phyllis Johnson, president of BD Imports said, "I'm very hopeful that this agreement will empower Ethiopian small scale farmers"
She added that she is hopeful that her company's acknowledgement of these trademarks will encourage many others to sign the license agreement.
The Ethiopian ambassador to the United States, H.E. Ambassador Samuel Assefa, congratulated Ms. Johnson and expressed his joy in welcoming BD Imports, saying, "It is indeed a wonderful occasion to witness the induction of an outstanding coffee company such as BD Imports to the family of pioneer licensees." He further stated, "I am particularly pleased to see that a prominent and influential SCAA committee member like Phyllis Johnson has joined the network of licensed distributors of Ethiopia's marked coffees, and I am quite confident that she will impact the acceleration of signing of the agreement by other coffee companies."
An extensive mobilization and public awareness outreach program is underway across the many coffee growing regions of Ethiopia to heighten interest and participation in the Initiative. At the same time, licensed distribution in Ethiopia's major fine coffee export markets is expanding to include coffee brokers, roasters, and retailers.
Currently there are 23 licensed distributors and about forty five companies in active dialogue with Ethiopia. The long term target is to license 150-200 critical players in the fine coffee industry worldwide. Extensive consumer awareness resulting from the Oxfam campaign last year has been effective in fueling the licensing efforts of Ethiopia, as patrons ask that their coffee companies support Ethiopia in its endeavor to improve the livelihood of millions of farmers across the country.
Ethiopia is posed to have an excellent chance at the 2008 SCAA annual conference to showcase its Fine Coffees Initiative and their brands, as well as its rich heritage, history and culture as it has been selected by the Specialty Coffee Association of America to be the first African Portrait Country during the next conference in Minneapolis, incidentally termed 'Roots', coinciding with Ethiopia as the undisputed origin of coffee.
Notes: The Ethiopian Intellectual Property Office (EIPO) is spearheading the Ethiopian Trademarking and Licensing Initiative.
The Initiative has financial support from the UK's Department for International Development, and advice and training from Washington DC based NGO Light Years IP, but no funding directly from coffee companies.
The EIPO and law firm Arnold and Porter have secured Trademarks in 28+ countries to date. In the US a Trademark for Yirgacheffe has been secured and the two others are still being sought despite opposition.
More information on the Initiative and who is supporting it is available on the dedicated website www.ethiopiancoffeenetwork.com
For more insights into Ethiopian coffee farmers' lives and the way the coffee market works see also www.blackgoldmovie.com
Contacts:
Getachew Mengistie
Ethiopian Intellectual Property Office
Addis Ababa, Ethiopia
Ethiopia Contact: 251-11- 553-4969
Email gmengistie@yahoo.com
Eyob Tekalign Tolina
Head, Economy and Business
Embassy of Ethiopia
3506 International Drive, N.W.
Washington, D.C. 20008
Tel 202-274-4562
Fax 202-587-0195
Email eyobjobt@yahoo.com
Web www.ethiopianembassy.org
Phyllis Johnson
President
BD Imports3669 Sherbrook Road
Rockford, IL 61114
Tel 815-639-9298
Fax 815-654-1275
Email Phyllis@bdiports.com
Web www.bdimports.com
Mohammed Garad
Senior Consultant
Light Years IP
611 Pennsylvania Ave., # 261
Washington, DC 20003
Tel 202-547-7515
Fax 202-558-4385
Email mgarad@lightyearsip.net
Web www.lightyearsip.net

Light Years IP
Light Years IP
Light Years IP (LYIP) is a non-profit organization dedicated to alleviating poverty by assisting developing country producers gain ownership of their Intellectual Property (IP) and to use the IP to increase their export income and improve the security of that income. LYIP is pioneering a Poverty Alleviating IP Solutions (PAIPS) approach to help developing world producers identify and own their IP. We believe IP offers a business strategy that can help developing countries increase income, improve the security of their income, and alleviate poverty. We assist producers, exporters, and governments in the developing world to analyze their export potential with respect to identifying the value of intangibles and then using IP tools (i.e. patents, trademarks, licenses) to secure more sustained and higher export income. The ownership of IP is secured in market countries through the existing IP legal frameworks of the developed world.
More from Light Years IP