Published 02-15-08
Submitted by Light Years IP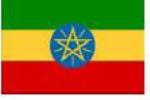 WASHINGTON, D.C., USA (Feb. 14, 2008) "" The Specialty Coffee Association of America today announced that Ethiopia will be the featured Portrait Country Sponsor for the 20th Annual SCAA Conference & Exhibition to be held in Minneapolis next May 2-5, 2008.
Ethiopian Ambassador to the United States Dr. Samuel Assefa and SCAA Executive Director Ric Rhinehart will both sign the Portrait Country sponsorship agreement during a 3 p.m. press conference on Friday, Feb. 15 at the Ethiopian Embassy, which is located at 3506 International Drive N.W., in Washington, D.C. During this press event, Ambassador Assefa and Rhinehart will be available to answer questions related to the sponsorship agreement.
To help "kick off" the 2008 SCAA Conference & Exhibition, senior Ethiopian representatives will deliver a welcome presentation during the first day of the conference, May 2. More than 60 delegates from Ethiopia, including coffee farmers and wise 'coffee fathers' from the most ancient of coffee cultures will attend, transforming this year's largest global coffee event into a unique exchange of coffee knowledge. This is the first time an African country has been featured as a Portrait Country, and participants in the 2008 event are set to experience Africa right in the heart of Minneapolis.
Each spring, about 8,000 coffee professionals from more than 40 countries traditionally gather at the global coffee event of the year.
The international gathering features participants from every segment of the coffee industry, including coffee producers, exporters and importers, roasters, retailers, manufacturers and baristas. This year's conference theme, "Roots," is especially appropriate considering Ethiopia is widely recognized as the birthplace of coffee.
"Our association is pleased and honored to invite Ethiopia as the portrait country sponsor at our 20th Annual SCAA Conference & Exhibition in Minneapolis next May," said SCAA Executive Director Ric Rhinehart. "As Ethiopia has been at the forefront in delivering premium specialty coffee since the very beginning, it is especially fitting for the nation to participate at our "Roots" themed conference in Minneapolis."
"On behalf of the people of Ethiopia, we are delighted to be chosen as the portrait country sponsor at such a preeminent global coffee event as the SCAA's annual conference. As the birthplace of coffee, Ethiopia is excited to be such an important part of the specialty coffee industry's premier conference and exhibition," said Ambassador Assefa.
He added, "We are thrilled because this gives Ethiopia an unparalleled opportunity to present the fruits not only of our efforts to husband and produce the world's finest coffees over many centuries, but also our most recent coffee trademarking and licensing initiative to create a new platform of partnership in the specialty coffee industry. We also are very pleased to continue our collaboration with Starbucks Coffee Company (Nasdaq: SBUX), which is helping support our sponsorship of this extraordinary event."
About Ethiopia's Trademarking and Licensing Initiative
To date, more than 70 companies have signed up or are committed to becoming licensed distributors of Ethiopia's most famous fine coffees, and are committed to promote the brands in collaboration with a new multi-stakeholder group. More information can be found on www.ethiopiancoffeenetwork.com.
About the SCAA
Celebrating 26 years of success, SCAA is the world's largest coffee trade association. SCAA members are located in more than 40 countries and represent every segment of the specialty coffee industry, from coffee growers to coffee roasters and retailers. The SCAA's mission is to be the recognized authority on specialty coffee, providing a common forum for the development and promotion of coffee excellence and sustainability. The SCAA's dedication to excellence in coffee is realized through the setting of quality standards for the industry; conducting research on coffee, equipment and perfection of craft; and providing education, training, resources and business services for members. The SCAA's annual conference is held in a different U.S. city each year and is the coffee industry's largest gathering and exhibition.
The ceremony is free and open to the press. To reserve a seat for the press conference, please contact SCAA Director of Communications Rick Havacko by phone at (562) 624-4100 or send an e-mail to rickh@scaa.org.

Light Years IP
Light Years IP
Light Years IP (LYIP) is a non-profit organization dedicated to alleviating poverty by assisting developing country producers gain ownership of their Intellectual Property (IP) and to use the IP to increase their export income and improve the security of that income. LYIP is pioneering a Poverty Alleviating IP Solutions (PAIPS) approach to help developing world producers identify and own their IP. We believe IP offers a business strategy that can help developing countries increase income, improve the security of their income, and alleviate poverty. We assist producers, exporters, and governments in the developing world to analyze their export potential with respect to identifying the value of intangibles and then using IP tools (i.e. patents, trademarks, licenses) to secure more sustained and higher export income. The ownership of IP is secured in market countries through the existing IP legal frameworks of the developed world.
More from Light Years IP