Published 09-19-07
Submitted by Light Years IP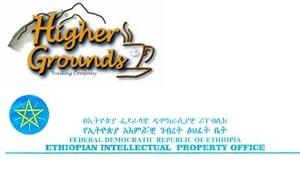 ADDIS ABABA & WASHINGTON DC - September 19, 2007 - Higher Grounds Trading Company, the only 100% fair trade coffee company in the state of Michigan, is no stranger to being a pioneer in the specialty coffee industry, and now, the company is sharing its extensive hands-on experience in working to improve the lives of coffee producers with its new Ethiopian partners.
Ethiopia's Fine Coffee Trademarking and Licensing Initiative is in full force and is growing within the specialty coffee market, reaching more than 22 companies this week. The EIPO paid special tribute today to Higher Grounds, as one of the first to sign up to join the Initiative in 2006.
"Higher Grounds Trading Company has established a close working relationship with farmers in Ethiopia and demonstrated their deep commitment already. Their innovative work and fair pricing for Ethiopian coffee offers testimony to the enthusiasm of Chris and Jody for supporting poor farmers," commented Getachew Mengistie, Director General, EIPO. "We therefore value greatly their support and partnership for the Trademarking and Licensing Initiative and offer them the warmest welcome as one of our pioneer network members," added Mengistie.
The mission of Higher Grounds is to provide customers with premium, gourmet handcrafted coffees from partners who are leaders in sustainable development and environmental preservation. The company combines first-rate coffee with the opportunity to create social change.
Chris Treter, co-owner of Higher Grounds along with his wife Jody, commented, "The coffee industry has been built into a megabillion dollar industry from the sweat off impoverished farmers backs, this initiative aims to put much deserve funds back to those who deserve - the farmers in the field."

Companies which distribute Ethiopia's finest coffees are invited to join a new network. The network of licensed distributors is a unique new platform for producers and sellers to work together towards the goals of the Initiative and infuse new ideas and experience into the promotion and production of Ethiopia's finest coffees. "We look forward to our first branding and marketing round table in the near future and to Higher Grounds' contributions," added Mengistie.
Notes:
1. The Ethiopian Intellectual Property Office (EIPO) is spearheading the Ethiopian Trademarking and Licensing Initiative. For more on the goals and breaking news of the Initiative see the dedicated website www.ethiopiancoffeenetwork.com.
2. For more insights into Ethiopian coffee farmers' lives and the way the coffee market works see also www.blackgoldmovie.com.
3. For more information about Higher Grounds Trading Co. please visit http://www.highergroundstrading.com.
Contacts:

Getachew Mengistie
Ethiopian Intellectual Property Office, Addis Ababa
Ethiopia Contact: 251 115 534 969
US Cell: 202 497 8588 (until May 7th 2007)
gmengistie@yahoo.com
Ethiopian Embassy, Washington D.C.
T: 202-364-1200
www.ethiopianembassy.org/index.shtml
Chris Treter
Higher Grounds Trading Co.
806 Red Dr. Suite 150
Traverse City, MI 49684
1-231-922-9009
ctreter@highergroundstrading.com

Light Years IP
Light Years IP
Light Years IP (LYIP) is a non-profit organization dedicated to alleviating poverty by assisting developing country producers gain ownership of their Intellectual Property (IP) and to use the IP to increase their export income and improve the security of that income. LYIP is pioneering a Poverty Alleviating IP Solutions (PAIPS) approach to help developing world producers identify and own their IP. We believe IP offers a business strategy that can help developing countries increase income, improve the security of their income, and alleviate poverty. We assist producers, exporters, and governments in the developing world to analyze their export potential with respect to identifying the value of intangibles and then using IP tools (i.e. patents, trademarks, licenses) to secure more sustained and higher export income. The ownership of IP is secured in market countries through the existing IP legal frameworks of the developed world.
More from Light Years IP