Published 03-21-07
Submitted by Barrick Gold Corporation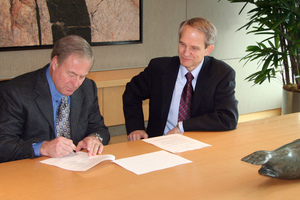 Greg Wilkins (l), President & CEO of Barrick Gold Corporation, & David Toycen, President & CEO of World Vision Canada, sign an agreement to partner on development of future corporate social responsibility programs, projects & activities for communities
TORONTO - March 21, 2007 - Barrick Gold Corporation announced today a commitment of US$1.3 million over five years to World Vision Canada to develop nutrition, education and employment skills programs that will benefit people in communities of the Alto Chicama District of northern Peru, surrounding Barrick's Lagunas Norte mine.
This is the first project that is now underway since a special Memorandum of Understanding, signed on January 12, 2007, formalized a partnership between the two organizations for developing future corporate social responsibility (CSR) programs, projects, and activities for communities near Barrick sites around the world.
"The agreement between World Vision Canada and Barrick Gold represents a broader opportunity to work together to help make life better for children and their families in communities where Barrick operates," said Dave Toycen, President and CEO of World Vision Canada. "It recognizes Barrick Gold's commitment to corporate social responsibility and World Vision's mission to empower the poor to build a better future for themselves and their children through sustainable development. We see Barrick Gold's proven commitment to address the environmental, educational and health issues of local residents as a model for local corporate engagement. We look forward to working together in this innovative partnership."
The Lagunas Norte mine is located 140 kilometers east of the coastal city of Trujillo, in rugged terrain in the Peruvian Andes. During construction, the Lagunas Norte mine created employment for approximately 4,000 Peruvian workers and now employs 1500 workers and contractors. The mine began operating in June 2005, and has contributed to the social and economic development of the region of La Libertad. It has an excellent safety record, and Peru's Mining Safety Institute recognized Lagunas Norte at its 2005 Safety Awards for its excellent accident prevention initiatives and safety best practices. The mine's human resources policies and practices have received ISO 9001 registration, recognizing the mine's commitment to standardize work flow processes and facilitate enhanced employee relations.
The on-going partnership and the Lagunas Norte World Vision-Barrick project build on the success of a previous program implemented with World Vision in the area around Barrick's Pierina mine, just 175 kilometers from Lagunas Norte, says Greg Wilkins, Barrick's President and CEO.
"We are committed to responsible mining, and our partnership with World Vision has proven an effective way to make meaningful and lasting contributions that benefit communities neighboring our operations," Wilkins said. "We look forward to developing similar projects in other areas where Barrick and World Vision Canada operate."

The Pierina program was among the first major corporate community development partnerships in the region. The area has a high incidence of child malnutrition and low literacy levels, as well as low crop productivity among subsistence farmers. Barrick contributed US$1 million over five years to support community initiatives in health, education, economic development, justice and HIV and AIDS prevention. World Vision's area development team works closely with the community to implement child sponsorship and set priorities for improving education, health care and nutrition, providing drinking water, and developing micro-enterprises that benefit the well-being of whole communities.

The Pierina partnership has achieved important results to date:
1,669 people have access to two newly refurbished health centers in Tarica.
732 children, ages 6 to 12 years, have participated in summer school programs, which helped them improve their reading comprehension and math skills. The children also had the opportunity to participate in drama, dance and chess activities.
800 children have benefited from improved school infrastructure conditions, carried out in 7 pre-school level schools.
370 families have improved their farming techniques.
An assessment has been completed of the HIV and AIDS needs in Arroyo Grande, and a clinic has been established to diagnose HIV and AIDS.

World Vision is a Christian relief, development and advocacy organization dedicated to working with children, families and communities to overcome poverty and injustice. Motivated by Christian faith, World Vision serves all people regardless of religion, race, ethnicity or gender.

Barrick's vision is to be the world's best gold company by finding, acquiring, developing and producing quality reserves in a safe, profitable and socially responsible manner.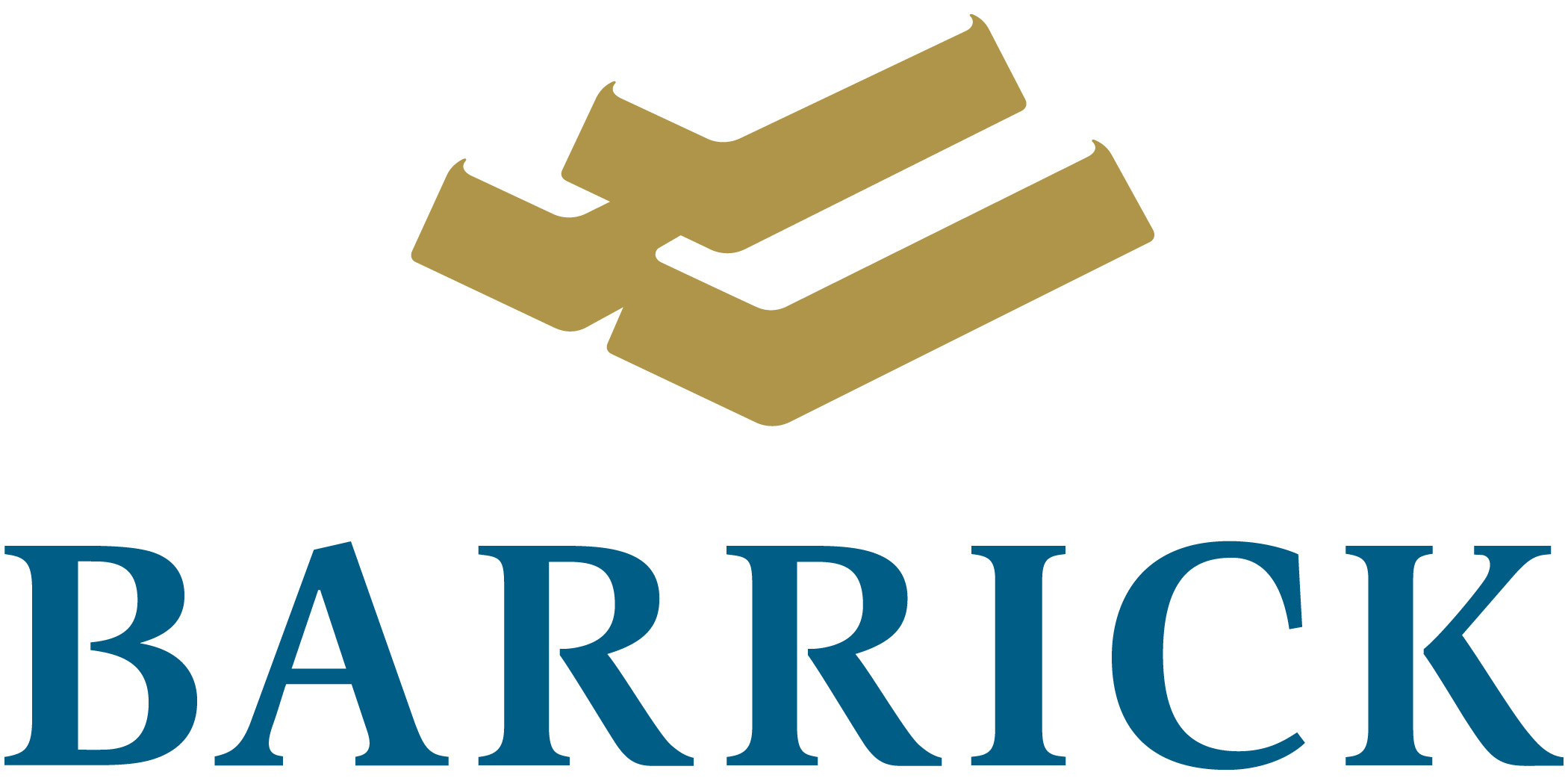 Barrick Gold Corporation
Barrick Gold Corporation
Barrick is the gold industry leader. Based in Toronto, the company operates mines and advanced exploration and development projects on four continents. Shares are traded on the Toronto and New York stock exchanges under the symbol ABX.
More from Barrick Gold Corporation